BACK
5 Things to Look for in Your Cloud PBX Free Trial
2.7 min read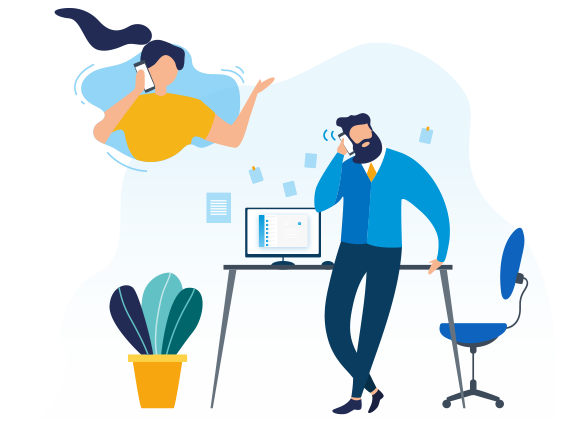 When done right, a cloud PBX is a wonderful option for modern business communication. It is considerably cost-effective; can be adopted nearly anywhere if needed, and requires no hardware investment. For all these advantages, lots of businesses have been tempted by it and sign up a cloud PBX free trial as the first step.
Joining a free trial is probably your best practice to figure out whether a cloud-based phone system fits your business. A free trial provides you with a great chance to thoroughly explore the system and test out crucial features before making a final decision. After the trial period, you can gain valuable insight into the core capabilities and whether the solution lives up to your expectation.
Yeastar offers a cloud PBX free trial, and we would like to take it as an example to talk about 5 things you should look for during the trial period.
1. Do I get all the features and do they satisfy my needs?
Features are always the major concern of customers. In our free trial, we offer the full suite of enterprise-grade communication features, ranging from basic ones like IVR and Queue to advanced ones like Conference and Unified Messaging and. Therefore, you are able to leverage whatever features you like to address communication needs and find out whether they can spell success for your business. After all, only under the real world condition can you truly realize the potential of these features.
2. Can I work from anywhere?
Today's workforce is constantly on the go. Being accessible anywhere with an internet connection lies at the heart of any hosted communication systems. Yeastar provides free Unified Communications App, Linkus, to make your Windows desktop and iOS&Android mobile phones as office extensions, building a more agile and responsive cloud-enabled workforce. On-the-go and remote workers can thus seamlessly make and receive business calls on their own devices, access all the productivity-boosting features as if in the office, and drastically reduce voice charges with calls made through Cloud PBX. The ability to offer in-office experience from anywhere is definitely a major highlight of any cloud PBX free trial. Luckily, you can enjoy it with Yeastar.
3. Can the System Do any Good to Team Collaboration?
The demand for better collaboration across offices and departments can also be addressed with our free cloud PBX. More than just telephony, IM, file sharing, CRM integration, and more features are included in Linkus UC softphone offering more alternatives for employees in different scenarios. For instance, when on a call, one is still able to exchange information through instant massaging and share files quickly without 3rd party application.
4. Do I get my own web-based portal? How easy is it? 
A user-friendly cloud-based phone system provides easy access for users to manage their own system. If there is anything we have learned all these years in the telecommunication industry, it is that convenient usability is as important as the advanced functionality. That's why we always deliver easy to use products and our Cloud PBX is no exception. Yeastar Cloud PBX comes with a sleek, inviting and streamlined Web GUI for both administrator and extension users. All you need is an internet connection, and you can control your phone system from the web-based interface. For example, given certain permission, an extension user can, with a few clicks on a web page, check voicemails, configure call forwarding, review call logs, and more.
5. Does it require upfront equipment or investment?
A free trial, as the name suggests, should allow users to test the product out of the box at no cost. Bearing that in mind, Yeastar Cloud PBX Free Trial is dedicated to familiarizing customers with the cloud-based hosted phone system in the most cost-effective way. After signing up, you don't need even need a hardwired IP phone to build your business communication system. We provide it completely free of charge and give you peace of mind.
At the end of the day, you want to be confident that your phone system will perform the way you want it. Give Yeastar Cloud PBX a shot. You will be amazed!