BACK
Top 4 Apps Yeastar App Center Delivers for Your Business
2.4 min read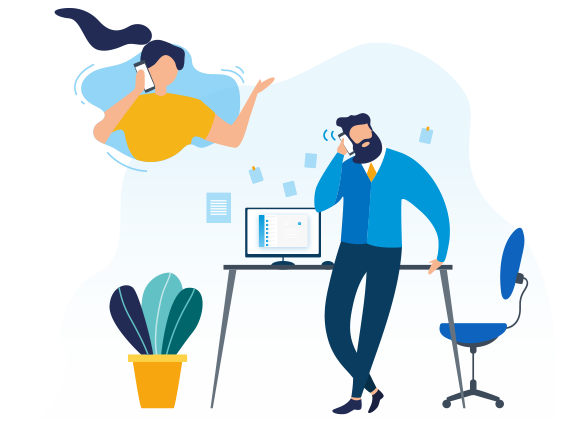 All feet tread not in one shoe unless the shoe is adjustable. Like the old saying goes, an unadjustable phone system without particular add-on values and features will never fit into the various "feet" of different industries with distinctive communication needs. And fortunately, empowered by the powerful Yeastar App center, Yeastar S-Series VoIP PBX is the one that can be adjusted and upgraded. Boasting a wealth of applications of different usages, Yeastar App Center helps to cut the mustard and makes the S-Series PBX the exact "shoe" for different businesses, no matter what sectors they are in.
To achieve high flexibility, easy installation and management, the App Center is built independent from the main framework of the S-Series PBX system and can be installed, upgraded and managed on any firmware version. But apart from the ease of use, what makes it outshine is the add-on high-end features it delivers. Ranging from QueMetrics Integration for professional call center to Hotel App for Hotel management, Yeastar App Center has made it possible for SMBs to enjoy the top-notch, exclusive features at an affordable cost or even free on their S-Series VoIP PBX, among which, 4 robust Apps stand out and hit the most popular list.
1. Auto Provisioning—Next Level Automation for Fast IP Phone Provisioning
Provisioning a large quantity of IP phones manually one by one can be onerous and time-consuming even for an adept expert, let alone that different models of phones may require different deployment methods. Fortunately, long gone are the days for manual IP phone configuration. With the Auto Provisioning App, IP phones can be provisioned in bulk, including all user information, local phone book and etc, freeing users from the tedious labor of manual deployment, which saves their time and energy. And the fact that nearly all mainstream IP phones are supported ensures users the best convenience.
2. char utile h+ Integration—Professional PMS for Easy Hospitality Operations
For hoteliers, an efficient property management system (PMS) is vital to streamline operations and unleash manpower. With the char utile h+ Integration App, popular PMS like MICROS-Fidelio and Protel can be interconnected with S-Series VoIP PBX without any trouble, and eventually realizes the billing, wake-up call, and check-in and check-out feature engaged with the Hotel PMS.
Beside the 3rd party interface for the PMS integration, for those who only need a simplified hotel management system with best price-value, Yeastar also provides an alternative in the App Center—Hotel App, which integrates rich IP-PBX features with advanced hospitality features. By installing the app, hoteliers are able to streamline daily operational tasks like booking, room status checking, personalized billing reports generation and etc.
3. VPN Server—A Securer Access to Remote Network
The VPN Server APP allows users to configure S-Series VoIP PBX as a VPN server and set up multiple VPN clients. With the app being installed, users can create a cohesive network to keep all remote offices and mobile workers connected in a secure way. Remote network control, secure file sharing, network scalability and reduced risk of security breaches and cyber attacks are all realizable with a VPN connection.
4. Linkus mobile client—Your Office Extension on the Move
No matter what industry you are in, mobility always serves as a key factor that ensures high work productivity and efficiency. Linkus is a VoIP Mobile Client coordinated with Yeastar S-Series VoIP PBX. It makes your mobile phone an office extension and creates the flexibility of working from anywhere.
Other than the 4 advanced Apps mentioned above, Yeastar App Center also includes the Billing App for easy call bill management, the QueueMetrics Integration App for a cloud-based or on-premises call center, the Conference Panel App for intuitive conference control and much more.
For more information about Yeastar App Center, please visit here and see what you can benefits.