BACK
Yeastar Introduces the Co-branding Option to Cloud PBX Partners
2.4 min read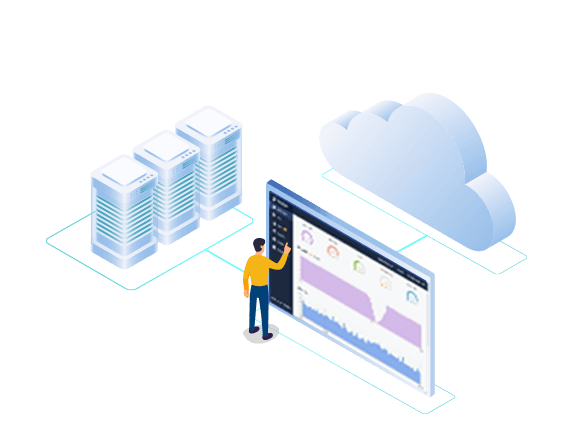 In response to the needs of our partners and customers, we're excited to introduce the co-branding option to our cloud PBX partners. This new option is designed to provide MSPs and VARs with more choices and flexibility on the go-to-market strategy.
As you may know, we develop a service delivery platform, YMP, for service providers to offer hosted voice service and UCaaS. This co-branding option is available to both YMP turnkey solution and BYOI solution. With this option, partners are able to customize the cloud PBX systems created on YMP in terms of the product name, logo, favicon and welcome email template, and thus promoting their own brand while still leveraging the name and credibility of Yeastar's brand.
Over the past several years, there has been a lot of hype around co-branding in the channel. Clearly, the strategy often has advantages to companies' bottom lines, and consumer reaction is often positive. Co-branding can go further than merely having the names appear together. Here are top benefits of Yeastar's co-branding option.
1. Strengthening Your Own Brand
With our co-branding option, it's a no-brainer to put your own brand onto the cloud phone system delivered to your customers, and thus cultivating your business, your brand and customer loyalty. In the meantime, you can still leverage Yeastar's credibility, awards, certifications, etc. for better promotion. Besides, you own the customer relationship while Yeastar supports you with our brand along with our marketing, technical and training support. This strategy grants greater mutual business potential and opportunities for both you and Yeastar.
2. Fast On-boarding on the Ready-made Platform
It takes a great deal of time and efforts and significant IT expertise to build a hosted voice service delivery platform from scratch, which could be more challenging for smaller service providers. With our co-branding solution, the service delivery platform, YMP, has been well developed, fully tested, and backed by Yeastar to ensure the performance, so that you can use it to launch your own service quickly and easily, regardless of your level of experience. The future updates are available to you to help you keep up with the trend and changing business requirements, and will not affect the co-branding.
Related:  Yeastar Cloud PBX: FAQs answered
3. Setting Your Own Margins
Price competition has been a constant concern for MSPs and solution providers. With our co-branding option, you remain in complete control of your customers and have the freedom to create your own customized pricing model and adjust it depending on your customer base, competitors' offerings and other market conditions. You can even bundle your unique service offerings to gain rich price points and attract more gross margins.
4. Access to Marketing Collateral and Technical Support
The co-branding strategy requires greater efforts on marketing and brand building from the MSPs. With our co-branding solution, you have access to all the marketing collateral from Yeastar partner portal which can also be co-branded to assist your marketing and sales activities. We also conduct training courses and additional online and webinar training to help our partner take good command of the platform and quickly deliver the service.
There is a strong market for hosted voice service and UCaaS. Selling these services allows you to work for yourself, get into a major market, reach new customers, and build up your brand. You can contact us to learn more about how our co-branding option works and other benefits of our partner program. If you haven't tried Yeastar Cloud PBX yet, you can schedule a free YMP demo to experience it first.
Read the release note here.
Related: Why Choose Yeastar Cloud PBX over Other Hosted Phone Systems