BACK
Brand Timepieces Distributor Improves Customer Services with Yeastar IP PBX
2.8 min read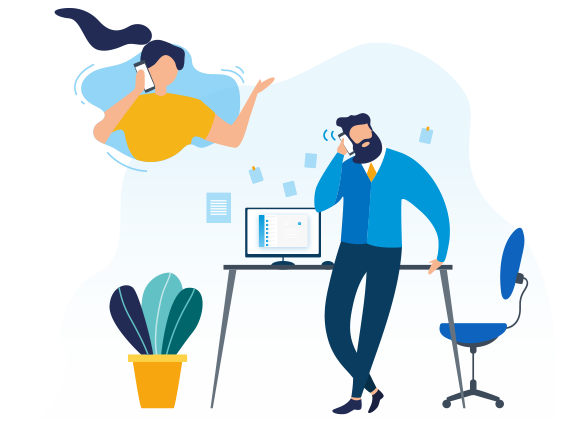 Overall customer experience accounts much for the success of an organization, regardless of its size and industry, which not only helps organizations transfer prospects, generates revenue but help build company reputation as well. Considering this, having a streamlined communication system that contributes to better customer services and smoother exchanges between branch offices becomes more important than ever. Yet traditional telephone system, with limited call control ability and trivial telephony features, only makes customer relationship management onerous, hampering internal cooperation and eventually increasing customer loss ratio.
To provide better customer services and gear up internal communications, Time International, an Indonesian wholesale distribution company, chose Yeastar as its first choice. By installing Yeastar IP PBX, the company now is able to benefit from an easier customer relationship management with advanced IP telephony features and synchronize multiple stores around the nation while saving communication costs considerably.
Background:
Time International is an Indonesian distribution company that holds exclusive retailing rights or authorized sales points to over 60 of the world's most renowned timepiece and lifestyle brands like Breitling, Rolex, and Gucci. With more than 92 stores throughout the nation, the company boasts excellent sale services and well-rounded after-sale supports.
Challenge:
With more than 60 brands distributed, Time International needed a professional telephone system that could support up to 92 stores around the nation. In addition, in order to improve customer engagement and elevate customer experience, the company was badly in need of making mobile devices freely available in the whole communication network. Yet the existing telephony system cost too much for mobile connection. What is even worse, the old PBX system was unable to facilitate store-to-store calling, which lowered work efficiency, let alone the huge telecommunications costs resulted.
Need to integrate the Yeastar IP PBX with the existing Panasonic PBX
Need to cooperate 92 stores throughout the nation with least communication costs
Need to elevate customer experience with mobile clients freely available
Solution:
Taking all the needs into consideration, PT. Orange Garden Indonesia, a Yeastar and Yealink distributor, helped to offer the Yeastar VoIP solution. One Yeastar S100 IP PBX and one MyPBX U100 were deployed to the company, collaborating with Yealink phones, to make rich advanced call features readily available with minimum costs. The robust Linkus Mobile Client services of S-Series IP PBX delivered mobile convenience for all the employees in the company, allowing them to stay contact with their customers free of charge by their own mobile phones anywhere anytime, which elevated overall customer experiences in a way. In addition, chained stores' extensions were registered remotely to the headquarter's PBX, making store-to-store communication free and easy.
Result and Benefits:
Improved Customer Experience with Increased Flexibility of Communications
Thanks to the possibility of using Linkus Mobile Client, a mobile application integrating iOS and Android mobile phones with Yeastar S-Series VoIP PBX, the work efficiency of the company was elevated considerably. And customer service was also promoted since a more consistent in-office experience was provided. Apart from that, rich robust telephony features of Yeastar IP PBX like call statistics and call recording made the company's customer relationship management easier, which helped it to keep tracks of all incoming and outgoing calls information and gained a better customer insight.
Increases Employee Productivity with Closer Collaboration and Optimized Service Process
By introducing Yeastar IP PBX to the company of retail industry, all employees had witnessed and profited from an easier communication between different stores, which resulted in a closer collaboration and a healthier working environment. In addition, by utilizing the advanced IVR feature, the company was equipped with an interactive voice responder to direct incoming calls of different appeals right to the corresponding extension, which optimized work process with better resources allocation.
Considerable Cost Saving with Low Communication and Maintenance Costs
Retail customers are price sensitive which means that organizations in the sector are constantly striving to reduce costs. The Yeastar VoIP solution was just like a ticket for the company since little maintenance is required. Internal call costs between extensions of different stores were reduced to almost zero and the external call costs were also kept low as they are made through SIP trunks, the prices of which are much cheaper than PSTN rates.
Related:  Yeastar Solution for Retail Industry