BACK
Panbil Residence Apartment Migrates to VoIP and Integrates PMS with Yeastar
3.7 min read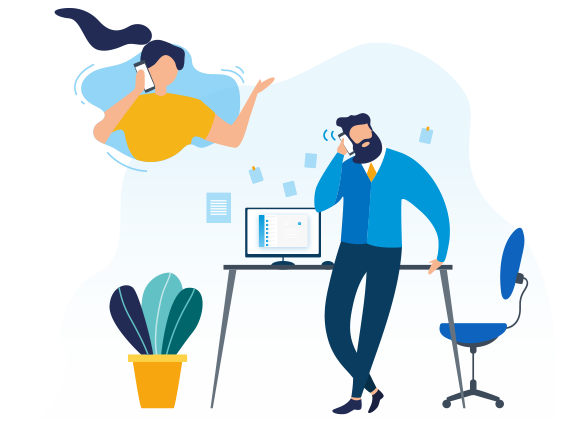 In today's environment, the hospitality industry shows high demand for a comprehensive and affordable communications solution to ensure effective communication and service to clients and customers. VoIP technology can help hoteliers provide top-notch customer service by streamlining hotel daily operations and improving employee mobility, all while reducing the costs. With a wealth of features and expanded hospitality functionality, Yeastar VoIP PBX has found its way into the hotel industry, making it a perfect complete solution for hotels.
Panbil Residence Apartment Batam, a 4-star Apartment in Batam Island, Indonesia, revamped their entire voice communications infrastructure and integrated its PMS (Property Management System) with Yeastar VoIP PBX to provide new features to guests and employees alike.
Background
Panbil Residence Apartment Batam is a 4-star Apartment in Batam Island, Indonesia. The apartment has 334 rooms with Type of Room: Studio Deluxe, Studio Executive, Two Bed Room Deluxe, Two Bed Room Executive, Three Bed Room & Pent House, 1 restaurant, and numerous services that complete the welcoming proposal. These services include 24h reception, free wifi in rooms & common areas, free shuttle service to the shopping mall at weekend, and more.
Objective and Challenges
For a 334 room property, Panbil Residence Apartment Batam, who was set to open soon, required a new hotel telephone system that should have the ability to integrate different phone lines and be fully compatible with their IP phones with a very quick installation. Even if most guests do not use the hotel phones to make calls, it must still support all of the necessary functions for the small percentage that do use it.
Plus, although they had already found that VoIP PBX could bring them many economic benefits and reduce their costs, integration with their Property Management System (PMS) was an insurmountable hurdle before. Not all VoIP PBX providers have the focus or expertise needed to solve this problem.
Their main requirements include:
Seamlessly integrate with existing telephone infrastructure.
Be equipped with additional hospitality features for hotel management.
Deliver mobility for hotel staff to remain productive anywhere anytime.
Quick installation for their phones dispersed in 334 rooms and offices.
Reliable PMS integration with the new telephone system.
Solution
Considering the requirements,  PT. Sol One Indonesia, a Yeastar partner in Indonesia, recommended Yeastar IP based VoIP PBX system and its scalable modules which can completely meet their needs and they were adopted successfully. One Yeastar S300 VoIP PBX, one Expand System Capacity Module D30, one Expansion Board EX08 and two Telephony Modules O2 (2 FXO Ports per unit) were deployed in the apartment.
Yeastar S300 VoIP PBX with one D30 Module can support 400 extensions which are enough to be assigned to IP phones dispersed in 334 rooms and offices. With its built-in auto-provisioning feature, all the phones were installed quickly as planned, thus saving a lot of time for the copper cabling installation for Apartment. Two O2 modules that can connect 4 analog PSTN (POTS) lines were configured on the Expansion Board EX08, enabling them to use their existing analog phones.
Besides, Yeastar S300 VoIP PBX is able to fully integrate with VHP PMS, which Panbil Residence Apartment Batam is using for the hotel daily operations, to achieve advanced hotel features like check-in & check-out service, scheduling wake-up calls, setting Do Not Disturb (DND) and transferring call data records (CDR) to VHP PMS. The interoperability of Yeastar S-Series VoIP PBX with VHP PMS easily and completely solved their requirement to realize the hospitality functionality.
Results and Benefits
1. Cost-effective Transition to IP-based System
Yeastar S-Series VoIP PBX, supporting up to 500 users and providing PSTN, E1/T1/PRI, BRI, GSM/3G/4G, utilizes analog and IP phones and the existing network for voice transmission, thus eliminating the need for separate networks for phones, which will help hoteliers cut costs significantly. Aside from this, by using Yeastar S-Series PBX, internal calls and calls between connected sites (if the hotel opens a new facility in another site) are free of charge, hoteliers can lower their multi-site communication costs.
2. Perfect Interoperability with 3rd-party PMS
Yeastar S-Series VoIP PBX can be easily integrated with Hotel Management Software / Property Management System to assistant hoteliers to streamline operations and deliver exceptional services. The integration makes it possible to automate sharing important guest information and realize the features like check-in & check-out service, room status management via the room phone, wake-up call schedule, Do Not Disturb set, call data records (CDR) transfer to hotelier's PMS and receiving voice messages, etc.
3. Quick to Install and Easy to Use
The user-friendly Yeastar S-Series VoIP PBX features intuitive Web GUI and is easy to manage with simple point-and-click configuration. Yeastar S-Series VoIP PBX system supports mainstream IP phone quickly auto-provisioning to save loads of time, which makes business communications elegant and simple to configure for administrators.
4. Enhanced Employee Mobility and Productivity
Yeastar S-Series VoIP PBX with its robust Linkus UC Softphone empowers hotel staff with great mobility. Through installing Linkus UC Softphone, the bring your own device (BYOD) solution, hotel managers and staff members can make use of their personal phones, laptops, and other mobile devices when making calls or sending messages. They can use Linkus UC Softphone to work on their tasks, answer inquiries from guests, and communicate with their supervisors or managers when they are on the go.
5. Rich Features to Improve Business Efficiency
Yeastar S-Series VoIP PBX comes packed with robust built-in VoIP features to streamline the hotel's operations and improve business efficiency. Features include auto attendant, call recording, ring group, conference, CRM integration, call monitor, time condition, etc. All are easy to configure with intuitive web-based graphical interfaces. This helps businesses to embrace and utilize VoIP technology easier and quicker.
Checklist 2020 Checklist Before Upgrading Your Hotel Phone System