BACK
Recapping Yeastar Day 2023 Virtual: A Look at What's New and Next
4.0 min read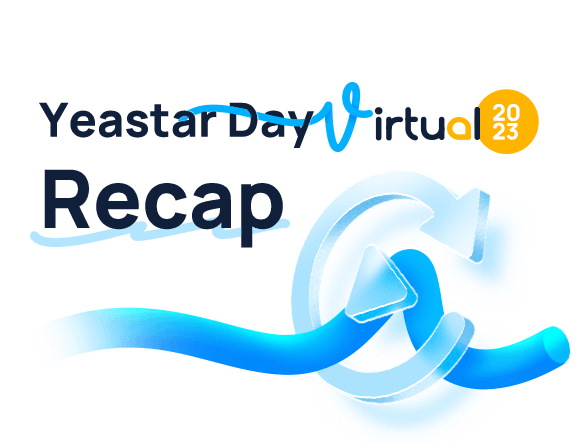 Thank you for being a part of it! It was a great pleasure to have partners, customers, and industry peers together for our annual event, Yeastar Day 2023 Virtual, to learn, share, and connect.
The agenda included insights from Yeastar leadership, a walk-through of the latest updates, an overview of the roadmap for 2024, and inspiring success stories. Watch all sessions on demand here.
Catch up on key announcements below.
Setting Foot on the Contact Center Market
The rising need for enhanced customer experience has been driving a handsome growth of the contact center market. We see this as a strategic move to address the growing demand for integrated PBX and contact center solutions.
Omnichannel Customer Experience
Earlier this month, we introduced WhatsApp and SMS integration to the P-Series Phone System for an omnichannel messaging experience. It allows businesses to communicate with customers and prospects through their preferred channels and manage all conversations from one unified inbox. Given that WhatsApp is a widely used messaging app and SMS remains a staple of mobile communication, these integrations marks a significant step we take into building a robust omnichannel contact center solution and we are actively working on adding support for more social media platform, such as Meta Messenger.
What to Expect in the Coming Year
Enhanced call routing and queuing options for improved call handling
Advanced reporting and analytics capabilities for better insights
Improved message handling such as broadcast messaging and message queues
Live chat for seamless real-time customer interaction on websites
Auto dialers for more efficient outbound calling campaigns
Exploring more possibilities around generative AI in the contact center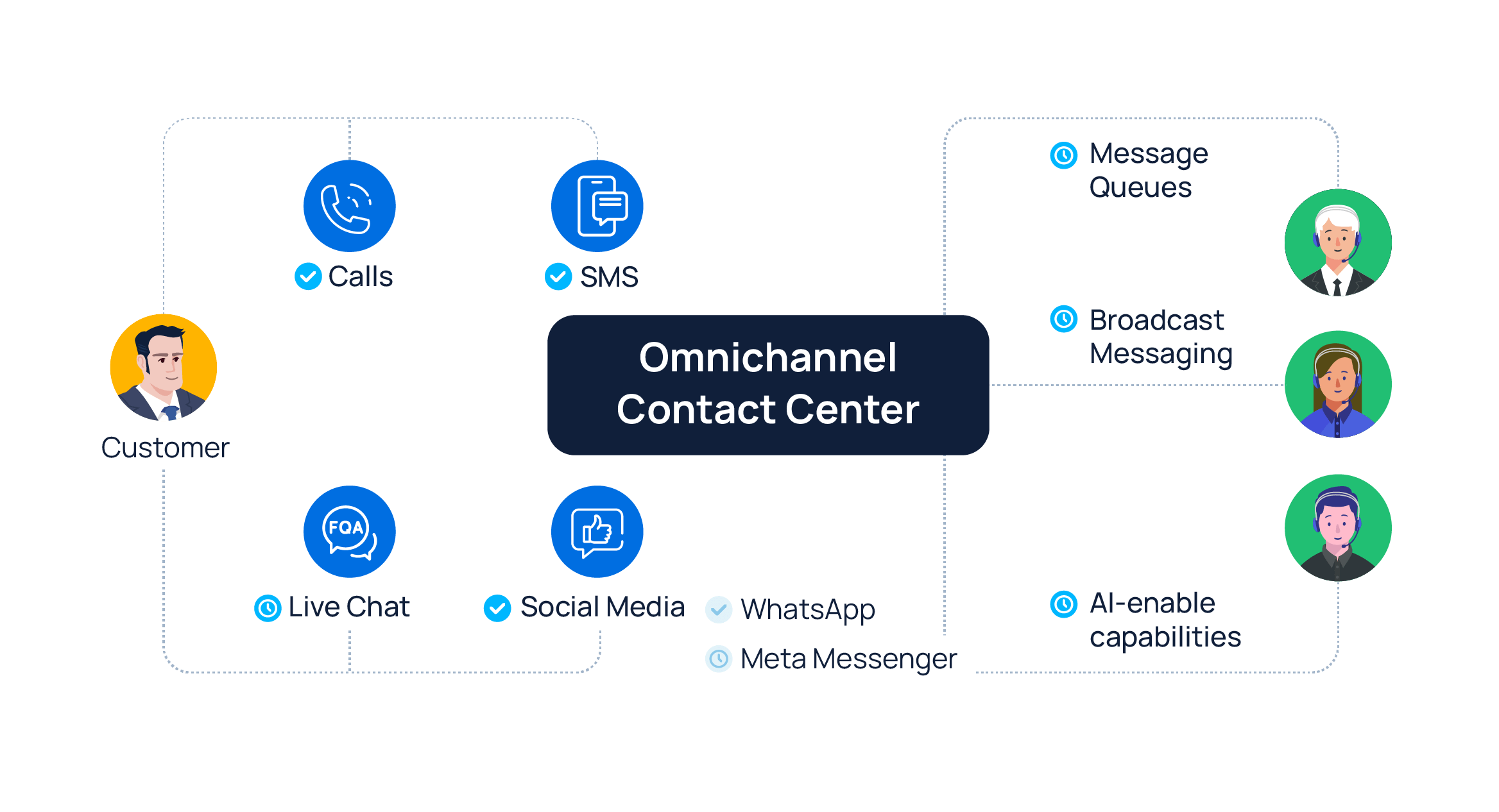 Living up to Enterprises' Expectations
Yeastar made some significant progress in the mid and large-sized markets in 2023, such as the successful deployment of 30,000 extensions for one customer at a record high. Throughout the year, we have undertaken more than 50 enterprise-level projects, each involving over 1,000 extensions.
At the event, we gave a preview of a highly anticipated upcoming feature, Disaster Recovery, which is set to be released in November 2023. As you may know, our hot standby redundancy solution requires a primary and backup solution to be located in the same local network. For customers in the enterprise sector with higher standards of reliability, the Disaster Recovery feature will allow them to have a remote redundancy server in place to further minimize downtime and ensure business continuity in the event of any local disruptions.
Developing a Global Reach and Local Touch
As a global business, Yeastar has developed an extensive partner network in over 120+ countries. As Prince Cai, our Vice President stated in the opening speech, "We understand that demands, user habits, regulations, and competition can differ widely from one region to another and even within market segments." As part of our strategies in drilling down into the local market, some future plans around 3rd-party integrations are introduced, such as TAPI (Telephony Application Programming Interface), an interface for integrating with other platforms and technologies mostly used in Europe.
Scaling Our Partner Enablement Features and Initiatives
We recognize the vital role our partners play in delivering Yeastar's products to customers. To help partners achieve sustainable growth, we are dedicated to expanding our support for business models centered around cloud, services, and solutions and aiming to create values.
For example, besides a complete suite of essential VoIP and UC features, we are also in the process of developing Yeastar Central Management into a more MSP-friendly platform that allows service providers to manage many customer deployments from a centralized place. Our roadmap for 2024 includes the telecom billing software integration to automate and simplify billing workflows for hosted voice service providers. It will allow billing software to collect phone service usage data straight from YCM to generate professional, branded, and itemized bills.
Winners of Yeahs Awards 2023 Took the Stage
The Yeahs Awards are our way of rolling out the red carpet and giving a big shout-out to the champions of customer and partner success.
After over four months of sifting through a bunch of pretty awesome cases, we finally unveiled the full list of winners during the Yeastar Day 2023 Virtual. We were pleased to have our valued partners who have been at the forefront of delivering Yeastar's solutions share their first-hand experiences in addressing customers' challenges and driving exceptional values.
Congratulations to the following Yeahs Award 2023 winners!
NCX Solutions (South Africa) helped City Power, the largest municipal energy utility in Africa, seamlessly transition from an analog to an IP-based solution, enhance mobility for over 2,000 employees across branches, and optimize workflows for its 200-seat call center.
Maxindo Raya (Indonesia) helped Meratus Group, a leading maritime and logistic operator in Southeast Asia keep their current analog PBX working alongside Yeastar's IP-based solution, which also integrates with their tech stack, such as Microsoft Teams and Active Directory.
Sipper Network Communications (Thailand) successfully deployed Yeastar P-Series Software Edition for SGS, a leading testing, inspection, and certification company, to improve ease of use, accommodate 600 extensions and its service center, and connect remote working staff.
Visualforma (Portugal) helped the Odemira City Council replace its outdated communication infrastructure that couldn't fulfill the evolving needs of over 4,000 terminals with the Yeastar P-Series Phone System for enhanced flexibility and user-friendliness.
The grand Ace Distributor Award was presented to One-Net Communications from Singapore, who drove the most case submissions from a wide array of industries and companies of all sizes and put in significant efforts in promoting Yeastar products.
Each and every one of our partners has made an impact on the impressive growth we've seen in the past year, and we look forward to continuing this growth together through 2024.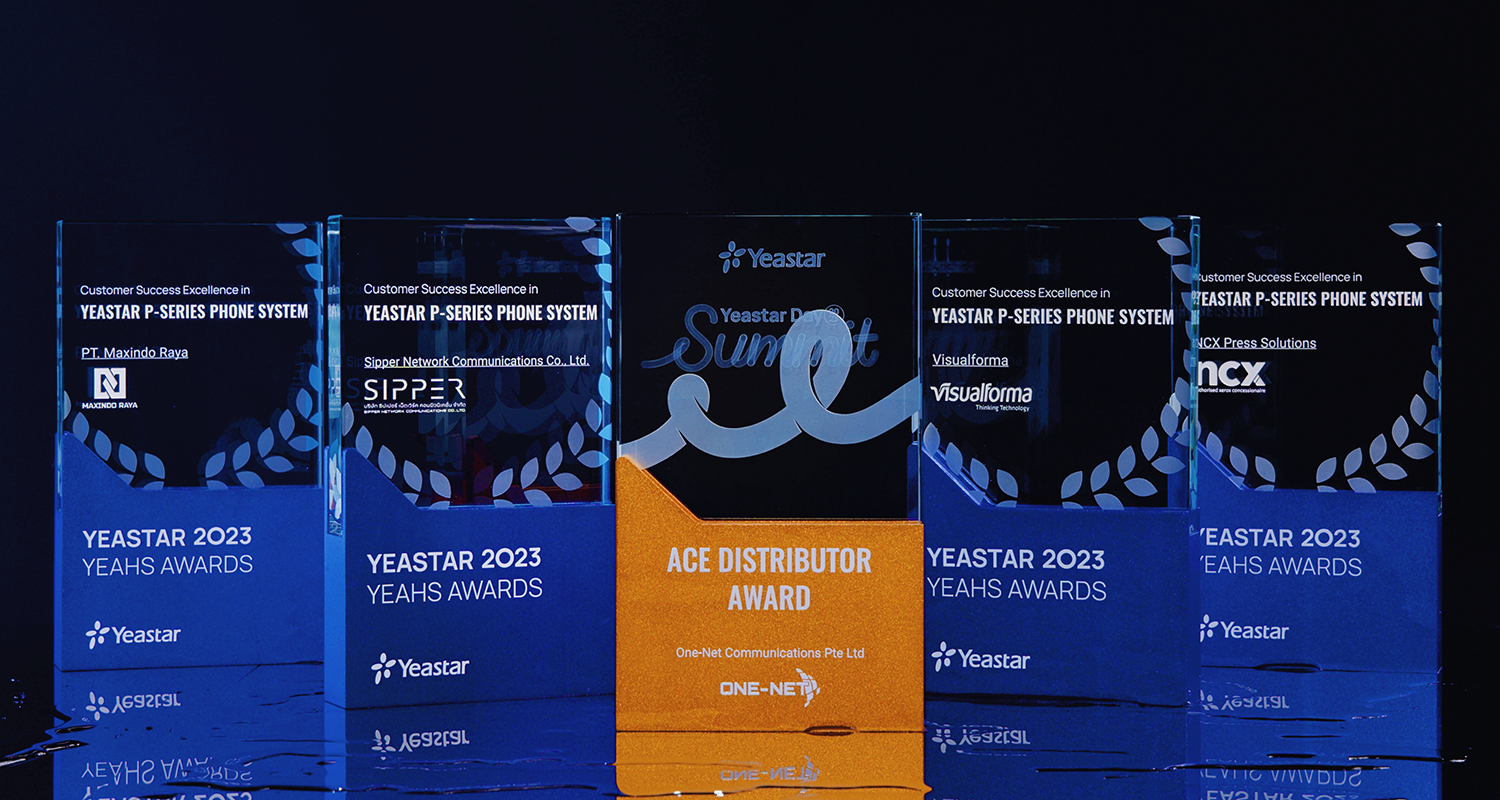 Stay tuned for this year's Yeahs Story Set which will cover all remarkable success stories in detail.
That's a Wrap
We hope you loved this year's Yeastar Day Virtual as much as we did. Thank you to all who participated, and we look forward to continued growth together in 2024!
Drop your biggest takeaways from Yeastar Day 2023 Virtual in the comments below. If you missed the event or simply want to watch it again, just click here to revisit all the sessions. It's never too late to catch up!