What's New and Next with Yeastar

Online
October 25 | 9:00 a.m. GMT
Yeastar Day 2023 Virtual is open for registration now!
Our inaugural virtual event last year was a huge success, drawing attendance from over 1,100 businesses. Now we are thrilled to announce our return for year two, Yeastar Day Virtual 2023! This year's event will take place on October 25, at 9:00 a.m. GMT, packed with Yeastar's recent updates, growth strategies, industry insights, and vision for the future. It is where IT & telecom resellers, managed service providers, system integrators, and more industry professionals in business communications come together to learn, connect, and share.
Subtitles available on: EN | AR | DE | ES | FR | IT | TH

Navigate on New Updates & Releases
We will break down everything you need to know about the latest P-Series update with an in-depth demo and tease what to expect next month.
Why Attend

See Our Journey Forward in 2024
Get an exclusive look at our upcoming developments and help shape the future of Yeastar's products and solutions.

Understand Our Strategic Planning
We will share insights and learnings from our research, work, and experience and reveal the big-picture future directions that matter to you.

Hear from Your Peers
Take a deep dive into the award-winning success stories and solution highlights from different industries and for various needs.

A Kickstart of Your Hosted PBX Business
Try your luck! Registrants of Yeastar Day Virtual 2023 will be eligible to enter a lucky draw and have the chance to win a free 1-year license for 100 extensions, either self-hosted or hosted by Yeastar, to jump-start or expand your cloud-based voice offerings.
Enter the lucky draw now to give your business a boost!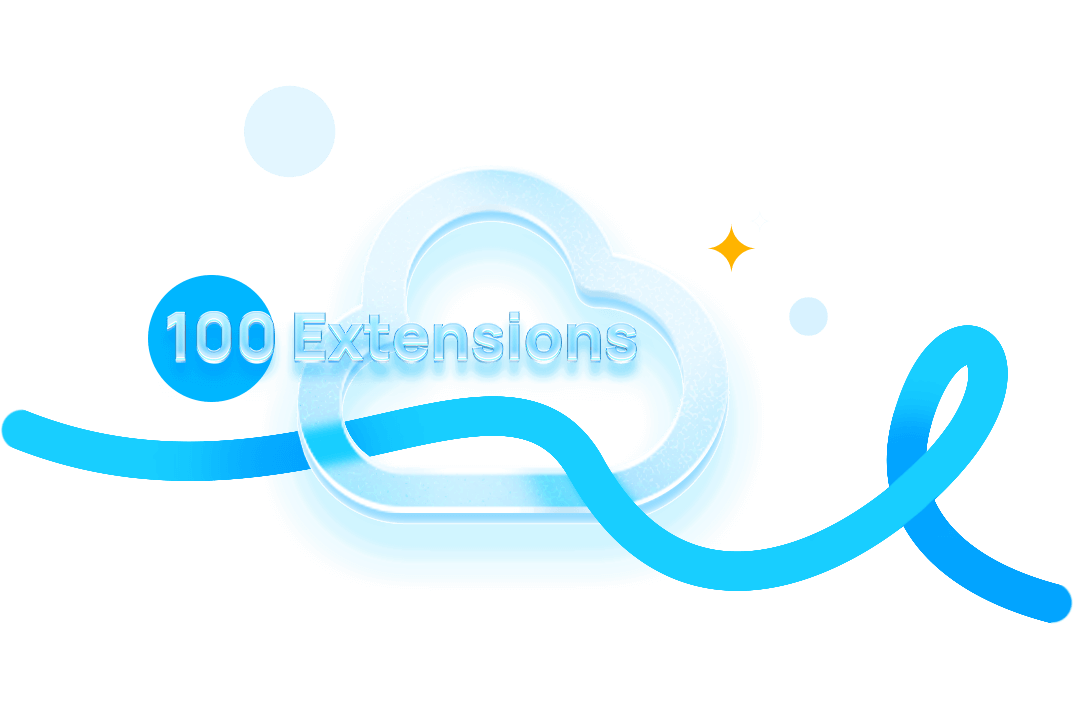 See more details Only one entry per person is valid.
2 winner will be randomly selected from attendees of Yeastar Day Virtual 2023, one for P-Series Software Edition and the other for P-Series Cloud Edtion.
All entries must be submitted by October 25, 2023, 9:00 a.m. GMT.
The prizes are not transferable and no cash alternative is available.
Yeastar reserves the right to the final interpretation of this lucky draw and to amend these Terms and Conditions without prior notice.
Explore the
Each session is highly curated to offer you the best experience possible and with subtitles in English, Arabian, German, French, Italian, and Thai.
Welcome Speech
Yeastar leaderships will take the stage to discuss our achievements from the past year, unveil the latest Yeastar innovations, discuss new opportunities and challenges ahead, and share the visionary outlook for future growth.
Feature Showcase: What's New with Yeastar
See the latest features in Yeasatar P-Series Phone System in action, including:
Omnichannel messaging: WhatsApp and SMS
Linkus SDK: voice calling on your custom application
Disaster recovery: cross-region redundancy
IPv6 support, remote networking, and more
Roadmap & Product Visions: A Look Ahead
Catch a glimpse of the forthcoming capabilities and product concepts, gain insights into the future of Yeastar's business communications solution for partners and customers, and get involved to help shape our roadmap.
Contact Center Solution
We will discuss the significant upside potential for contact center solutions, the rise of a single platform for UCaaS and CCaaS, and what it means for Yeastar and our partners.
Empowering Vertical and Local Markets
Explore what we have planned for penetrating key vertical and local markets and addressing their specific needs, such as VoIP billing and interfaces for advanced control.
Yeahs Awards 2023: Customer & Partner Spotlights
The FINAL winners of Yeahs Award 2023 will be announced. Learn the best practices and detailed case studies on customer success and partners winning with Yeastar. See how they leveraged Yeastar to create solutions that attracted new customers, reduced costs, and increased revenue.
Q&A: We're All Ears
This is your opportunity to ask questions, clarify doubts, and explore more details. It's your turn to take the stage, and we're here to foster a dynamic and insightful discussion.
Lucky Draw: Going to the Cloud… ACCELERATED!
Meet Yeastar in Person
Join our hands-on sessions and interact with our experts and trainers who will guide you through the best practices and tips for selling Yeastar's solutions and solving your customers' problems. Network with industry peers and enjoy some tasty treats and drinks along the way.

Month
Highlight Moments from Last Year

Thank you Yeastar and all the technology partners who contributed to the Virtual Day 2022. Excellent job in making in informative and interactive at the same time. Looking forward to next year. ⭐🎉👏👏👏
What People Say

lt's a great day! I got new knowledge and outlined what new products l will test!

Frequently Asked Questions
What is Yeastar Day Virtual
Yeastar Day Virtual is an annual online event designed for channel partners to witness the latest features and updates from Yeastar, gain insights into Yeastar's future direction, learn from product and partner experts, and share success stories and best practices.
Where will Yeastar Day Virtual 2023 be held?
Yeastar Day Virtual 2023 is a virtual event. If you'd like to meet our team and our local distributors in person, please check out our roadshow schedules here.
Are multilingual subtitles available?
Yes, Yeastar Day 2023 Virtual provides English, Arabic, German, French, Italian, and Thai subtitles. You can select your preferred language when watching the event.
What is the date and time for Yeastar Day Virtual 2023?
Yeastar Day Virtual 2023 will take place on October 25, at 9:00 a.m. GMT.
How can I enter the lucky draw?
Registrants of Yeastar Day Virtual 2023 will be eligible to enter the lucky draw. Click here to register.
Who should I contact if I have a question?
If you have any questions or suggestions on Yeastar Day 2023, feel free to drop us a message at marketing@yeastar.com or reach out to your account manager directly.