BACK
Yeastar S-Series PBX Now Supports Auto-Provisioning for Snom Euro 300 Series VoIP Phones
1.9 min read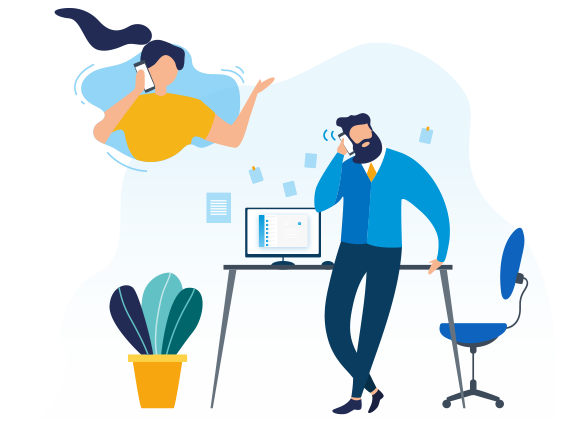 Snom phones have been fully tested for interoperability with the Yeastar S-Series PBX.
"Snom is delighted to work with the Yeastar team to provide an easy to deploy IP phone solution to our global partners," said Tommy Lee, President of Snom, Inc.
"With our global release of D3x5 series phones, this combination provides superior voice and the European style and performance that business clients expect," Lee said.
Snom was founded in 1997 and is headquartered in Berlin. Snom's German engineering is renowned for high-quality and feature-rich business phones that cater to certified professional IT and PBX installers. There are over 4 million Snom endpoint installations globally.
The Snom D3x5 phone series features Wideband HD audio for clear conversations, CTI integration, Bluetooth capabilities, HD displays, and support for security standards such as TLS and SRTP.
With these phones you can also take advantage of the Snom IO which is an open platform for developers to create and integrate apps on the phone.
There are four models available from entry-level for basic needs to executive office functionality:
Snom D305: 4 SIP identities, 4 programmable keys
Snom D315: 4 SIP identities, Gigabit Ethernet switch, USB port
Snom D345: 12 SIP identities, 12 programmable keys, Gigabit switch, USB port
Snom D375: Hi-res color display, 12 SIP identities, Gigabit switch, USB port, Bluetooth support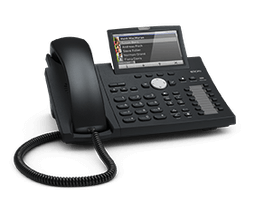 Snom D375 Executive VoIP Phone
Auto-Provisioning and the User Interface of the S-Series PBX
When you combine your Yeastar S-Series PBX with a Snom D3x5 VoIP phone, you'll have your phone system up and running in a short amount of time with automatic detection of Snom phones on your IP network.
The built-in plug-and-play provisioning inside the S-Series PBX enables a Snom phone to configure itself by retrieving necessary configuration files.
The Yeastar S-Series PBX also features a new, intuitive user interface (UI). So, if you're doing mass deployments of Snom phones and initiating firmware upgrades, the process will be simple and streamlined, even if you're new to selling VoIP systems.
The S-Series UI is a centralized hub for ongoing phone system management which can also be accessed remotely.
You can control and update your S-Series through the easy to use Online Configuration panel that allows for point-and-click configuration of the system (no command line or special syntaxes required).
One of the most unique features of the S-Series UI is the Event Center. Admins can configure the system to be instantly alerted via email, SMS, or a phone call when a specific event happens. You can control the events, how alerts are sent, and who they are sent to.
"We're excited to strengthen our relationship with Snom by adding auto-provisioning functionality between the new Yeastar S-Series PBX and the line of innovative and award winning Snom VoIP phones," said Alan Shen, CEO of Yeastar.
"We strive to provide our customers with flexible unified communications solutions and being a PBX partner with Snom provides them with even greater options to meet their business needs," Shen said.