BACK
Yeastar P-Series Phone System Now Available on Microsoft Azure Marketplace
0.9 min read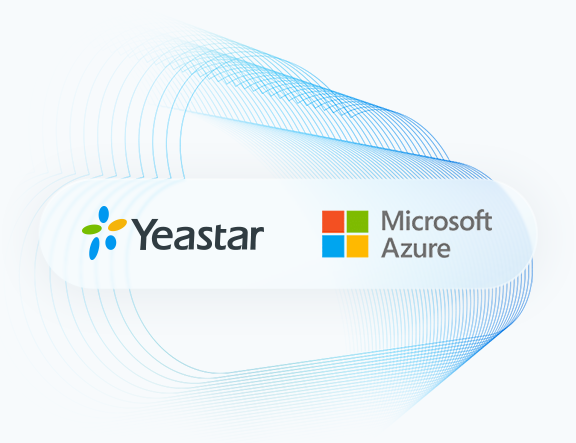 As the demand for PBX hosting on Microsoft Azure grows, Yeastar has answered the call by offering availability through Azure Marketplace.
Now, you can effortlessly deploy your Yeastar P-Series Phone System Software Edition (PSE) directly to your Azure account from the marketplace. With Azure Marketplace, you gain access to a wide array of solutions offered by Microsoft and their partners, such as enterprise software, AI services, and database management tools. As a recognized Azure Marketplace Partner, Yeastar streamlines the installation process, eliminating unnecessary steps.
Yeastar resellers or users who preferred to self-host and manage Yeastar P-Series in Azure can definitely benefit from it, as the deployment efficiency will be improved. The solution allows you to manage all servers from one account and leverage the existing Microsoft Azure knowledge to stay in full control of Yeastar P-Series install.
Getting Started with Yeastar on Azure:
Yeastar functions as a "bring your own license" solution on the Azure Marketplace. You can apply for a 30-day free trial liscense here or contact the Yeastar channel partners to purchase a commercial license.The Yeastar P-Series license will not be sold through Azure.
Discover the ease and simplicity of installing Yeastar P-Series Software Edition through Azure Marketplace today! You can also check this installation guide for a step-by-step instruction, server capacity recommendation, and all the information you need.