BACK
Red Bull Ireland Migrates Their Phone System to the Cloud with Yeastar
3.2 min read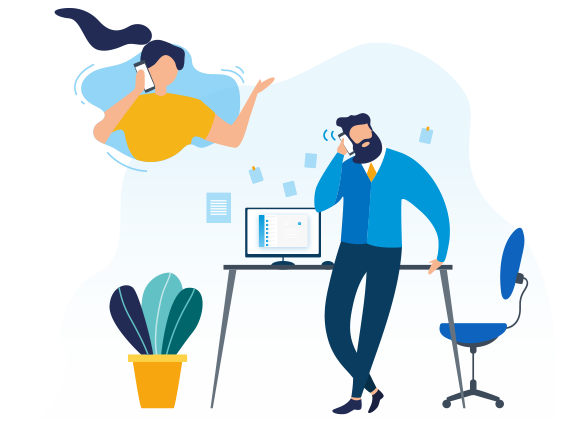 It's no surprise that more and more businesses are planning their migration to the cloud phone system. According to Research and Markets, the global cloud PBX market is expected to grow with a CAGR of 23.5% over the forecast period from 2018-2024.
In the case of Richmond Marketing in Ireland, Yeastar Certified Partner, NetTraffic, helped them migrate from the on-premises phone system to the cloud, connect branch offices in a single phone system with a full set of communications features, enables real-time communications across different devices. With the robust and future-proof Yeastar Cloud PBX, the business has upgraded its phone system, streamlined business communications, and enhanced work efficiency and business agility.
Background
Richmond Marketing is an innovative trend-spotting and consumer-focused premium brand builder. The company adds value to brand owners, providing them with the necessary tools they need to thrive in the Irish marketplace. Included in their brand portfolio are energy drinks, healthy beverages, beers, ciders, wines, spirits, cocktail mixes, and healthy snacks. They are also the local distributor of Red Bull in Ireland.
Objectives and Challenges
Almost 90% of local Irish businesses tend to use cloud phone systems due to the great flexibility it brings to business communications. Richmond Marketing is no exception. Having multiple phone systems adds extra costs, financially and administratively, as well as requiring IT staff for all offices. Richmond Marketing used to have a disparate set of legacy Avaya phone systems for different branches and mainly use landlines and IP phones, lacking in flexibility and robust unified communications capabilities. What they were looking for is a phone system that is able to keep their employees connected anywhere anytime with high system availability and minimum downtime.
Some of their needs include:
Unifying 3 branch offices together and ensuring intelligent inter-office call handling;
Seamless integration with their existing VoIP infrastructure;
User experience enhancement with free softphone available for both desktops and mobile phones;
Hassle-free installation and management;
Reliable call center integration.
Solution
Taking all Richmond Marketing's needs into consideration, NetTraffic, a dedicated Irish VoIP provider and Yeastar Certified Partner, who delivers innovative telephony services to business customers, recommended Yeastar Cloud PBX and successfully adopted it for Richmond Marketing.
According to the suggested solution, Yeastar Cloud PBX was deployed to unify all 3 branch offices into a single phone system, giving geographically dispersed employees the same features and communications experience. The free Linkus Unified Communications App provided by Yeastar along with the Cloud PBX take user experience to the next level. QueueMetrics integration is used to assist their customer planning team, and other features also received high recognition.
Results and Benefits
1. Cost-effective Transition to the Cloud
The holistic Yeastar Cloud PBX supports SIP trunking, and PSTN, E1/T1/PRI, BRI, GSM/3G/4G, and VoIP connectivity to Yeastar trunking gateways, as well as full interoperability with a list of mainstream IP phones, ensuring a painless transition and a big cost-saving by preserving the current infrastructure. The cloud-based phone system also brought more efficient features for  Richmond Marketing's staff. For example, they are rather satisfied with the Audio Conferencing feature which enables their on-site workers and teleworkers to participate simultaneously in one conference call, saving them in excess of 25k yearly.
2. Easy to Deploy and Future-proof Phone System
One of the prime reasons that Richmond Marketing has chosen Yeastar Cloud PBX from NetTraffic is that it is easy to implement and always keeps it up to date. There is no upfront equipment to maintain and the Internet connection is all they need to access the system. The hosted service provided by NetTraffic reduced the burden on Richmond Marketing's IT staff and the costs of paying for on-site phone system maintenance. New features and optimization will be released on a regular basis and any new version and update are accessible for them right through the web GUI.
3. Improved User Experience with Increased Flexibility
Thanks to Linkus UC Softphone, Richmond Marketing's employees are able to take their extensions with them even on the go. With Linkus available Windows, macOS, iOS, and Android, all the features of a desk phone can be realized by mobile phones and desktops, helping users manage and control their calls easily and realize faster response time. They also use Linkus for local redundancy to ensure business continuity. Apart from that, Instant Messaging, Presence, and CRM integration with Zoho CRM, Microsoft Dynamics 365 and Google Contacts unleash more potential for team collaboration.
4. More Advantages That Comes with the Cloud
Besides addressing the company's current pain points, Yeastar Cloud PBX also brought additional advantages to its business communications. For instance, the cloud-based phone system supports easy capacity upgrades at a minimal cost with no waiting period when the company pursues growth goals, geographic expansion, or plans to add new lines for special marketing promotions. If they are planning a move, Yeastar Cloud PBX also ensures a seamless transition between locations.