BACK
Embrace Unprecedented Linkus Experience with Linkus Cloud Service
2.2 min read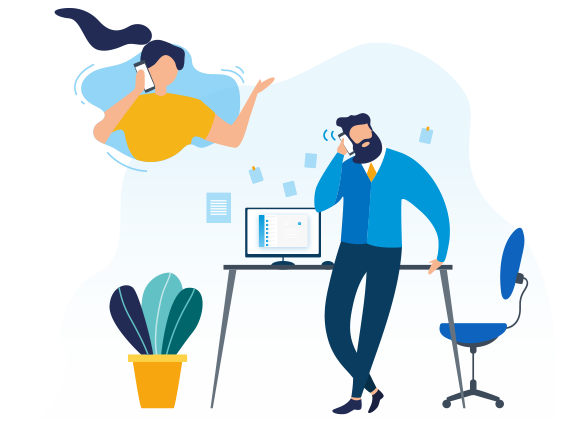 One-step server setup, added collaboration functionality and peerless business communications regardless of locations.
Did you ever think of that your Linkus can be fully-provisioned in an on-premises PBX system without port forwarding, and be up and running anywhere with a host of unified communications features that would otherwise only be feasible in a cloud-based environment? With the deployment of the Yeastar Linkus Cloud Service (LCS), this can just happen.
Tailed for Yeastar S-Series and K2 IP-PBX users, Yeastar Linkus Cloud Service is a value-added service designed to make remote working easier and more accessible. Freeing you from IT headaches, it avoids the necessity of port forwarding when using Linkus outside of the company and offers secure, uninterrupted Linkus remote connection in no time, so your teams can work and collaborate with clear, reliable calling and secure unified communications, irrespective of locations.
Effortless Linkus Server and Network Configurations
Let's face the truth: Yeastar Linkus server is not that easy to configure; and port forwarding, NAT issues and other required network configurations are simply cumbersome for an unskilled customer. Yet with Linkus Cloud Service, things can be much different. Imagine that the whole Linkus server can be completely set up with a simple click to enable the Linkus Cloud Service on your PBX.
With Linkus Cloud Service applied, the Linkus will no longer require extra port(s) on the firewall to allow a remote access. This means that,  you are no longer obliged to make specific configurations on your router to use Linkus outside the company's network; and port forwarding, NAT issues and misconfigurations will also become a thing of the past. It can be said that with Linkus Cloud Service enabled, it won't take a minute to configure Linkus server and even an amateur can breeze through the one-step configuration.
Go Extra Mile on Remote Working and Team Collaborations
Despite the ability to minimize Linkus-related server and network configurations, Yeastar Linkus Cloud Service also makes it possible for you to enjoy Instant Messaging, Group Chat, and File Sharing features directly on the Linkus app and benefit from a more consolidated collaboration.
With all these advanced collaboration features unlocked,  users can easily connect with their colleagues in real-time and at a moment's notice – either on the road, at home, or anywhere. Also, the instant exchanges of ideas, messages and documents become a real power to bring remote teams together when collaborating on business projects.
Better Call Quality, Security and Experience
When it comes to sound missing, bad call quality and NAT issues are often to blame. Though such issues are non-trivial, there are no simple solutions. By far the best way to deal with them is to avoid the cause of the problem in the first place. And Yeastar Linkus Cloud Service does that for you.
It maximizes the call quality for you by stopping NAT issues from the source. The application-level tunneling service eliminates the need for port forwarding and also safeguards your businesss communications by strengthening the network's security.
With the Linkus Cloud service, you are no longer tied to your office desktop and can enjoy a consistent in-office experience anywhere anytime.
Feeling like to give it a shot? A 30-day free trial is now available for you to gain a full access to the service. Just go to the "Linkus Server Settings" on your S-Series web interface, enable the service, and take it for a spin. Or you can purchase right way here.