Centrala S50 to kompaktowa i w pełni funkcjonalna centrala IP-PBX, która jest dostępna w 19-calowej obudowie 1U do montażu w szafie Rack. Zaawansowany moduł S50 może obsługiwać połączenia ISDN BRI, PSTN i GSM, zapewniając komunikację VoIP dla maksymalnie 50 użytkowników.Bogate wbudowane interfejsy API pomagają Ci wygrywać dzięki doskonałej przepustowości UC i wydajności na kolejnym poziomie.




Obsługa 50 użytkowników
Obsługa 25 jednoczesnych połączeń
Obsługa 8 portów FXS/FXO/BRI
Obsługa 4 portów GSM/3G/4G

Bezpieczeństwo
Wbudowana zapora systemowa zabezpiecza przed wyłudzeniami, wirusami i niepożądanym dostępem. Wbudowany TLS, SRTP zapewnia bezpieczne i szyfrowane połączenie.

Wydajność:
Czterordzeniowy procesor CPU Freescale ARM A9 zapewnia szybką i niezawodną pracę.

Bezpłatne aktualizacje:
Dożywotnie, bezpłatnie dostępne aktualizacje zapewnią bezpieczeństwo i niezawodność na wiele lat.

Easy to use
Zaoszczędź czas przy instalacji. Zarządzaj centralą w łatwy i intuicyjny sposób dzięki interfejsowi WWW.
Wszystkie centrale Yeastar z serii S posiadają modułowe interfejsy telefoniczne, które są konfigurowalne, S50 obsługuje 4 wbudowane gniazda modułów do FXS, FXO, ISDN BRI i GSM / 3G / 4G..
Bądź dostępny, gdziekolwiek jesteś dzięki mobilnej aplikacji Linkus
Podłączony mobilny klient Linkus z centralą serii S sprawia, że telefon staje się przenośnym biurem. Dostępny na systemy Android i iOS.
Centrum aplikacji to łatwy dostęp do bogatych funkcji PBX.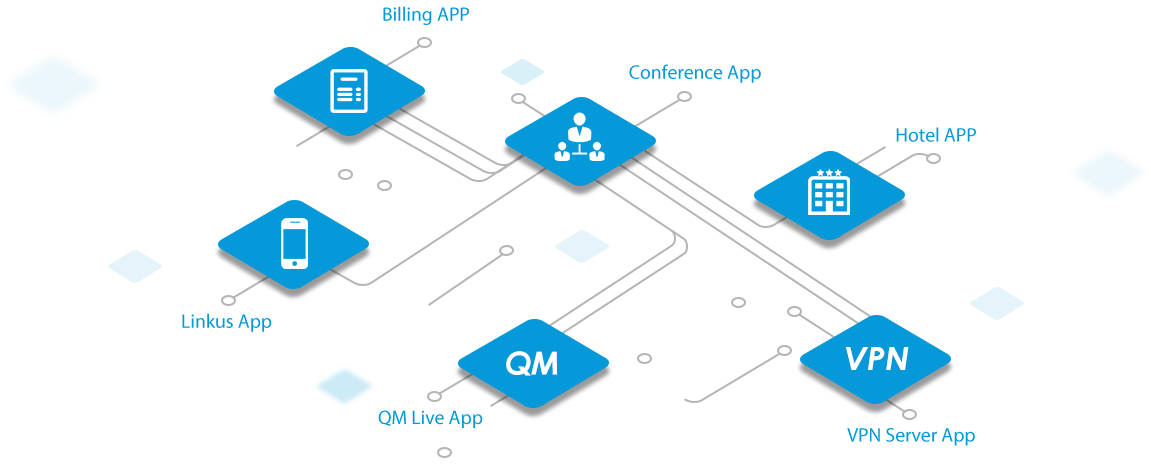 Bogata w rozmaite funkcje usprawniające prowadzenie biznesu
IVR
Oddzwanianie
CDR (Call Detail Records)
Status połączeń
Routing połączeń
Transfer połączeń
Konferencje
Personalizacja dźwięków
Funkcja znajdź i podążaj
Mobilny dostęp (Mobility Extension)
Zawieszenie połączenia
Kolejkowanie
Grupy dzwoniących
Szybkie wybieranie
Panel użytkownika
Połączenia wideo
Poczta głosowa