Centrala Yeastar S100 VoIP PBX
Yeastar S100 to ekonomiczna centrala VoIP PBX dla komunikacji biznesowej z podstawową konfiguracją do 100 użytkowników i 30 równoczesnymi połączeniami. Istnieje możliwość rozbudowy systemu do obsługi 200 użytkowników i 60 jednoczesnych połączeń.



obsługa 100 użytkowników (możliwość rozbudowy do 200)
obsługa 30 jednoczesnych połączeń (możliwość rozbudowy do 60)
Do 16 portów FXS/FXO/BRI
Do to 6 portów GSM/CDMA/3G/4G
Do 2 portów E1/T1/PRI

Bezpieczeństwo: Wbudowana zapora systemowa zabezpiecza przed wyłudzeniami, wirusami i niepożądanym dostępem. Wbudowany TLS, SRTP zapewnia bezpieczne i szyfrowane połączenie.

Wydajność: Czterordzeniowy procesor CPU Freescale ARM A9 zapewnia szybką i niezawodną pracę.

Bezpłatne aktualizacje: Dożywotnie, bezpłatnie dostępne aktualizacje zapewnią bezpieczeństwo i niezawodność na wiele lat.

Łatwa osbługa: Oszczędź swój cenny czas dzięki prostej instalacji. Intuicyjny interfejs Metro UI zapewni Ci sprawne zarządzanie centralą.
Elastyczna modułowa konstrukcja
Centrala Yeastar S100 serii S, posiada wszystkie interfejsy telefoniczne jako moduły, które są konfigurowalne. S100 pozwala na instalację 2 modułów do obsługi portów FXS, FXO, ISDN BRI, GSM / 3G / 4G lub E1 / T1 / PRI.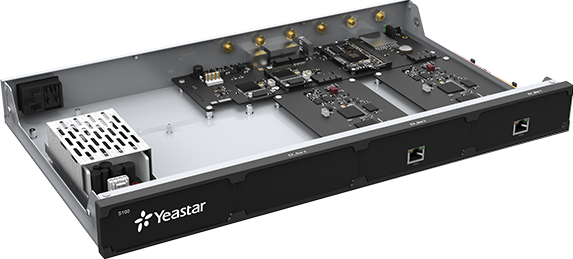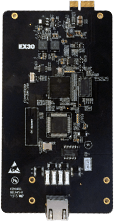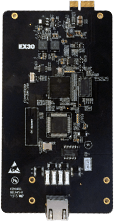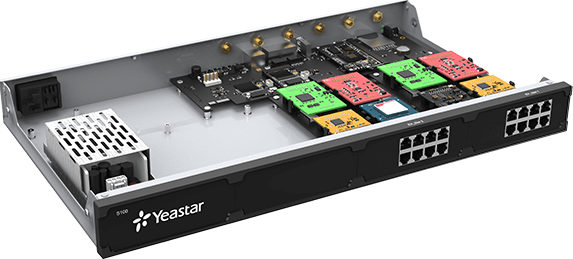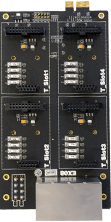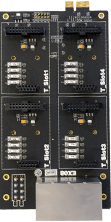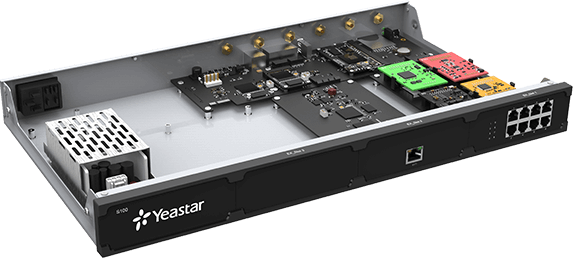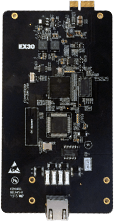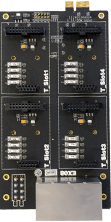 Bądź dostępny, gdziekolwiek jesteś dzięki mobilnej aplikacji Linkus.
Kompatybilny z centralami serii S mobilny klient Linkus sprawia, że Twój telefon komórkowy z systemem Android lub iOS staje się mobilnym biurem.
Centrum aplikacji to łatwy dostęp do bogatych funkcji PBX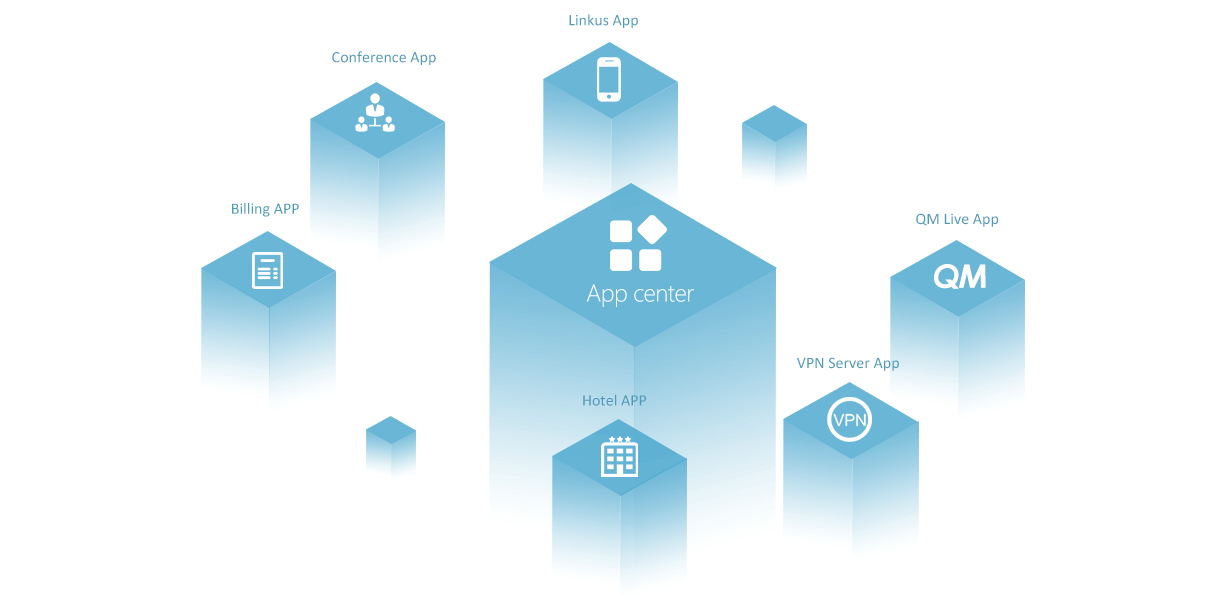 Bogata w rozmaite funkcje usprawniające prowadzenie biznesu
Centrala S100 Yeastar z serii S została tak zaprojektowana, aby wspierać rozwój Twojego biznesu, bogata funkcjonalność sprawia, że centrala S100 spełni Twoje oczekiwania.Dowiedz się więcej.
IVR
Oddzwanianie
CDR (Call Detail Records)
Status połączeń
Routing połączeń
Transfer połączeń
Konferencje
Personalizacja dźwięków
Funkcja znajdź i podążaj
Mobilny dostęp (Mobility Extension)
Zawieszenie połączenia
Kolejkowanie
Grupy dzwoniących
Szybkie wybieranie
Panel użytkownika
Połączenia wideo
Poczta głosowa