BACK
Yeastar S100 Wins 2016 TMC Internet Telephony Editor's Choice Award
1.3 min read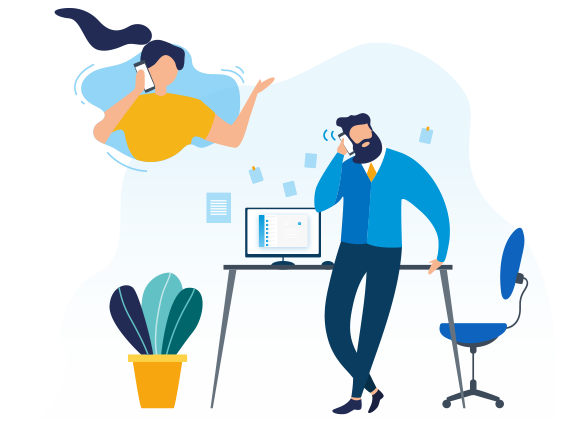 Yeastar S100 has been named as a recipient of 2016 TMC Internet Telephony Editor's Choice Award by Technology Marketing Corporation's INTERNET TELRPHONY Magazine. The Editor's Choice Award recognizes cutting-edge products, which is based on a comprehensive product review conducted by TMC Labs. The review appears in the magazine's August 2016 issue (Yeastar S100 Deemed an "Incredible Value").
The Editor's Choice Award represents the best and the most unique products and services that this industry has to offer. It recognizes products that have demonstrated innovation, unique features and noteworthy developments toward improving communications technology. Yeastar S100 phone system and the S-Series VoIP PBX have proven our commitment to quality and the further development of the IP communications industry.
Yeastar S-Series is designed for SME with up to 500 users. It offers scalable modular design to support FXS/FXO/BRI/PRI/GSM/3G connectivities and provides reliable communications systems, with industry leading components, an innovative field-upgradeable, robust features, and easy configuration.
"The Yeastar S100 is an incredible value. It's insanely inexpensive for everything you get." By TMC, "Affordability, dependability, performance, and security are among the values of the S-Series. The unit under test has an MSRP of $999. These solutions were designed with the future in mind."
Yeastar is proud to receive these awards. Yeastar has put significant focus on developing important differentiating features for IP PBX phone system market. With that focused, we have achieved compelling advantages from performance to functions, including modularized App Center, Event Center, Security, etc. Receiving the strong industry confirmations will encourage us to keep pace to disrupt the market with valuable, innovative products.
About INTERNET TELEPHONY Magazine
INTERNET TELEPHONY has been the VoIP Authority since 1998[TM]. Since the first issue in February of 1998, INTERNET TELEPHONY magazine has been providing unbiased views of the complicated converged communications space. INTERNET TELEPHONY offers rich content from solutions-focused editorial content to reviews on products and services from TMC Labs. INTERNET TELEPHONY magazine has a circulation of 225,000 including pass-along readers.