BACK
Yeastar Will Attend CommunicAsia 2017 in Singapore in May
2.2 min read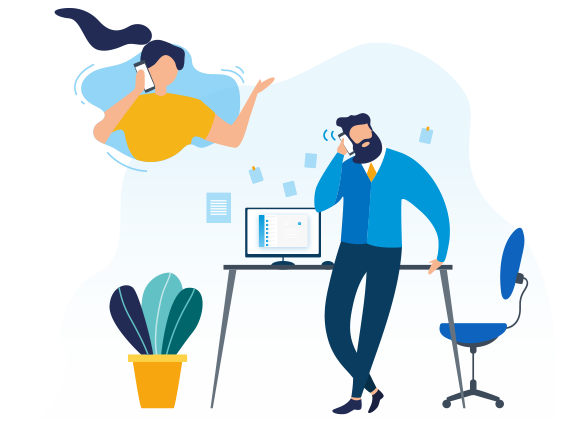 Yeastar will be attending CommunicAsia2017, the 28th Communications and Information Technology Exhibition & Conference, between 23-25 May at the Marina Bay Sands, Singapore. As the premier sourcing and knowledge ICT platform in Asia, CommunicAsia2017 will bring together a comprehensive display of cutting-edge technologies. With the convergence of technologies and the disruption of traditional business models, ensure that your business stays updated and ready to tackle future consumer demands.
As the leading and professional VoIP PBX systems and VoIP Gateways products manufacturer, Yeastar will take this opportunity to showcase our latest communications products and demonstrate some new innovative VoIP solutions. Our team will be at Booth Stand BB4-05 during the whole time of the exhibition. We will present you our latest developments and challenges, which pave the way for new possibilities in business cooperation. It would be a perfect opportunity to get to know each other better and learn more about what we can offer you. We'll be glad to welcome you at our stand!
Meet Yeastar and See Easy to Use and Full-featured S-Series VoIP PBXs
HIGHLIGHTS
Fast Installations: auto-configuration of major IP phone brands, auto-detect, and plug-and-play capabilities.
Easy Configuration: enjoy easy configuration with a smooth and intuitive UI that can be managed from any device (smartphone, laptop, PC, tablet).
Future-Proof Modular Design: with our modular design you can scale your calling capacity up or down depending on your needs.
Mobility: the free Linkus Mobile Client allows mobile and remote workers to have their office extensions ring on their Android or Apple mobile phones. Conference feature and Visual Voicemail are all supported on Linkus latest update.
NEW ROLLING OUT FEATURES
Hotel App: Hotel App integrates rich IP-PBX features with advanced hospitality features, enhancing guest experience and satisfaction.
Billing App: Billing App provides flexible rate settings and detailed records, making it extremely easy for enterprises to monitor charges, spot misuse, and enhance efficiency.
VPN Server: VPN Server provides an easy VPN solution that turns your S-Series PBX into a VPN server. You can set up multiple VPN clients to access the Yeastar S-Series VPN server safely and securely.
Conference Panel: a visual control panel for your conference calls, supporting batch inviting people with the dial-out feature in the panel or using telephone. All the attendees' contacts can be added to the "Contact Group" for reusing next time.
QueueMetrics Live Integration: provides the interface to connect your S-Series VoIP PBX and QueueMetrics Live. QueueMetrics Live is a cloud-based call center suite for Asterisk telephony system. The integration helps you to easily generate the report of the queue daily, weekly and monthly.
NEW FEATURE COMING SOON
To go with the global trend of 4G LTE services and meet the demands of customers, Yeastar is going to add support for 4G LTE on S-Series VoIP PBX and it is coming soon. Enable 4G cellular data on SIM card to use 4G LTE as the primary internet connection for S-Series VoIP PBX, providing businesses with an essential internet continuity option. You can expect faster voice connections and better call quality by placing the phone call over LTE connection.
With four models to choose from, the S-Series is perfect for home offices up to mid-sized businesses with support for 20 to 500 users.
It would be a great pleasure to meet you at the CommunicAisa 2017. Do not hesitate about it. Come here and meet us, talk more.
Entry to the exhibition is free. Pre-register your visit NOW!