BACK
How Yeastar Makes Selling Unified Communications a Breeze
4.7 min read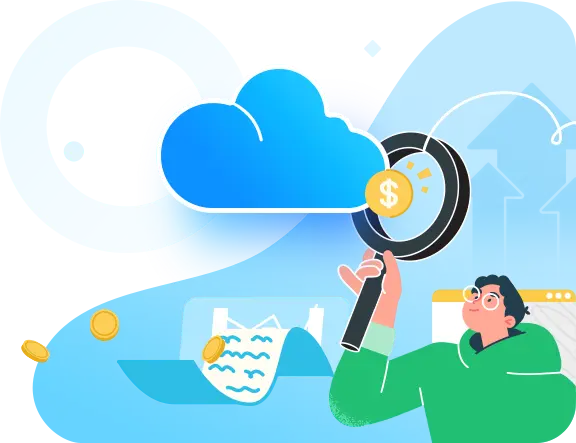 The State of Unified Communications Market in 2022
2021 brought many business communications trends to the forefront and caused a paradigm shift never seen before by the industry. Against a backdrop of surging hybrid working model and increasing adoption of BYOD (Bring Your Own Infrastructure), Unified Communications (or "UC" for short) have been adopted at a lightning pace, with an estimated 70% of businesses have moved or planning to move their business telephony to Unified Communications (UC) by 2023.
It's undeniable that the Unified Communications market is on fire.
The global UC market is predicted to reach USD 344.84 billion by 2028, at a CAGR of 20.5% from 2021 to 2028. (Source: Grand View Research)
61% of businesses with traditional phone systems adopt VoIP phone systems at the end of their contract. (Source: Blueface)
90% of enterprises have increased their use of Unified Communication as of 2020. ( Source: NETSCOUT)
However, just as the market is hot, so is the competition. To stay ahead of the pack requires both customer-favored products, solid go-to-market strategies, and a lucrative business model that ensures strategic growth and profitability.
It's in this regard that Yeastar shines.
Make Your Selling of Unified Communications Solution a Breeze
Being a 100% channel-focused vendor, Yeastar has the technology platform and market know-how that telecom resellers, MSPs, and service providers alike need to succeed in the Unified Communications market. Our next-gen P-Series PBX System keeps you ahead of the competition. And our comprehensive go-to-market strategies put all aspects of your business– everything from solution onboard to support–on autopilot.
Following is a brief introduction on how we make it work.
A Selling Unified Communications Portfolio
Meet customer demands easier with one simple Unified Communications solution for full market coverage.
Yeastar P-Series PBX System goes beyond just a PBX to bring all communications in one stack. Alongside the standard business phone system features, it provides integrated video conferencing, team messaging, advanced call center features, and more all available from a single system.
You can easily choose from the web, mobile, and desk clients to access the business-enhancing UC features, plug and play desk phones/headsets to enjoy enhanced voice, and integrate 3rd-party technologies to suit specific business requirements. All is made easy right out of the box.
 True Unified Communications
From the must-have to the nice-to-have, delight your customers with a fully-vetted unified communications solution. Yeastar P-Series provides all the following capacities through intuitive,  easy-to-use user interfaces.
Complete telephony features
Linkus UC Clients
Call Center
Video Conferencing
Messaging & File sharing
Contacts & Phonebooks
Remote Access Service
 Ready Productivity Ecosystem
Leverage our ready integrations with 3rd-party systems such as SIP endpoints, CRM platforms, and collaboration tools, or build your own with our rich PBX APIs.  It's easy to build a productivity ecosystem with important business and vertical applications and deliver greater customer value. More of our ready integrations.

3 Editions, Full Market Coverage
Yeastar P-Series allows you to serve the entire market instead of just a portion of it. Available in the Appliance, Cloud, and Software Edition, the P-Series provides flexible deployment options and is highly scalable and adaptable to businesses of any size. Whatever editions your customer needs, you have all covered.
The Easiest Go-to-market Strategies
Put every aspect of your business on autopilot.
Yeastar provides comprehensive partner tools and resources to help you easily grow your business and increase the bottom line. Everything from the sales and solution deployment/delivery to the system maintenance and support is best positioned in the easiest and most productive way.
How we simplify the way you work
Hosted PBX Service Delivery
Through Yeastar P-Series Turnkey Solution and our channel-oriented UCaaS platform (Yeastar Central Management), you get to create and deliver P-Series Cloud PBX instances to your customers in a matter of clicks. In one central platform, you can create PBX, assign & adjust PBX capacity, monitor all PBX status, and schedule automatics tasks for regular PBX maintenance – all happens in minutes if not seconds.
Best of all, there's no software or infrastructure for you to maintain. You can count on our carrier-grade infrastructure to support your global customers. We handle all the time- and knowledge-intensive maintenance in the backend, including active-active high availability architecture, load-balancing, real-time instance-level failover, and more, to ensure the highest level of service possible for you and your customers.
Try Yeastar UCaaS service delivery and Cloud PBX instances management with access to Yeastar Central Management. Experience how your hosted PBX business will run with Yeastar.
Yeastar P-Series Trunkey Hosting Free Trial
Device Remote Management
Have an on-premise solution for your customers and never worry about remote system maintenance and support. With Yeastar Remote Management tool, you get to manage your customer-premises PBX from a central web console.
With powerfully built-in features like 24/7 monitoring, remote access, and sophisticated alarm system, it gives you the power to spot issues and potential vulnerabilities before your customers and quickly take control without having to travel to the equipment, easing your way of remote tech support while enhancing customer satisfaction.
Customer and Team Onboard
You don't need to spend precious time learning expertise skills to support end-users. Yeastar P-Series PBX System is designed green-hand-friendly in nature and it won't take a day to have the entire system up and running. Through all the following PBX inbuilt smart designs and market-ready resources, breeze through easy user onboard and lower your operating costs by reducing the number of skilled employees your business needs to maintain.
PBX Inbuilt Smart Designs:
Web GUI & Point-and-click Configuration
Bulk IP Phone Auto Provisioning
Preconfigured SIP Trunk Templates
Automatic Software Updates Push
Real-time System Status Dashboard
Role-based System Administration & User Permission Control
Enterprise-grade security settings
Comprehensive Onboard Resources:
1:1 Partner Onboard Webinar
Quick Start Video Guides
Dedicated End-User Help Center
In-depth Tech Training & Certificate
How we sustain the way you make money
Predictable Revenue
Win customers on the low and make more money with upselling. Yeastar P-Series introduces subscription business models with tiered feature plans (from the basic to high-value offerings), so you can increase the lifetime value of each customer, grow as each of your customer's needs evolve, and secure a recurring, predictable revenue stream in the long run.
Flexible Bundles
Enjoy the flexibility to bring your SIP trunks, IP Phones, and any other 3rd-party devices, infrastructure, or services to create your own custom service packages and capitalize on your existing resources.
Trial licenses
Get access to trial licenses to give product demos or showcase the value of a product to a potential customer who is still in the sales cycle. We have all the resources in place, just for you.
Additional Resources
Yeastar is invested in your success. We have geographically placed channel managers providing in-person support & training and dedicated field marketing manager offering marketing & event support. You can also leverage our customer-ready marketing resources to co-brand and get the word out to your customers fast — blogs, emails, case studies, whitepapers, and more.
Ready to claim YOUR share of the billion-dollar UC market?
The way is already paved for you to win new business while ensuring healthy profit margins and continually reducing ongoing efforts. Partner with Yeastar today for shared success! Contact us for a deep talk or a live demo of our product and solution.