BACK
Enhanced Security in New Firmware 30.4.0.25 for S-Series VoIP PBX
1.9 min read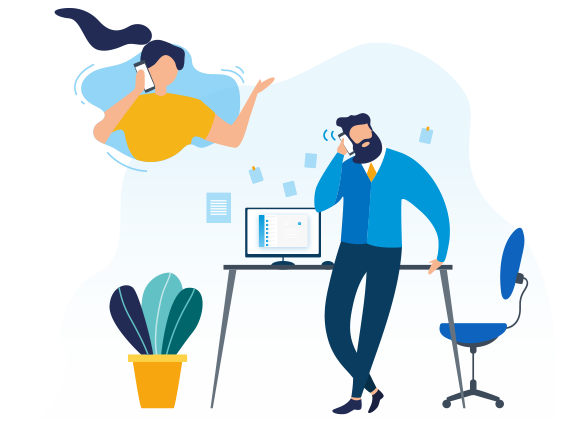 We are pleased to release the new firmware update version 30.4.0.25 for the S-Series VoIP PBX. In this new firmware version, we offer new powerful features, make great optimization and fix some bugs. One of the most noticeable changes we made in the new firmware is security. We enhanced the IPPBX security. This security update has many features that will make your Yeastar S-Series IPPBX more secure and protect it from attacks. We recommend you update the firmware as soon as possible.
Changes since previous firmware release: 30.4.0.6. See what's new in the firmware 30.4.0.25.
NEW FEATURES
Added schedule reboot feature (Maintenance > Reboot).
OPTIMIZATION
1. Optimized outbound route security: the administrator can limit how many outbound calls the extension users can make during a specific time (Settings > PBX  > Call Control > Outbound Restriction).
2. Optimized network setting: LAN port supports up to 2 IP addresses.
3. Optimized firewall feature: users can add firewall rules using domain names.
4. Optimized IP Auto Defense feature: users can add a rule for a port range.
5. Optimized Local SIP Port: the system has a default IP auto defense rule for the local SIP ports.
6. Optimized extension registration security: only the registered extension can dial out, direct IP call is forbidden.
7. Optimized extension registration security: added support for user agent registration authorization (Settings > General > SIP > Advanced > SIP > User Agent Registration Authorization). Fill in user agent prefixes in the User Agent Registration Authorization field, only the matched user agent can register extension to the IPPBX.
8. Optimized extension/trunk registration security: the system will not reply OPTIONS packets from unknown extensions or trunks.
9. Optimized Forgot Password feature: users need to provide correct extension number and extension email address to retrieve password.
10. Optimized extension User Password setting: the User Password can only be changed to a mixture of uppercase, lowercase and numbers.
11. Optimized Logs feature: users can download operation logs and event logs.
12. Optimized Logs Auto Cleanup feature: users can set the max size of total logs stored in the system.
13. Optimized CDR feature: users can choose to show "Caller IP Address" in the CDR logs.
14. Optimized System Logs: extension registration failed information will be recorded in system logs.
15. Optimized QueueMetrics Live Integration App: the recording files name will contain QueueMetrics UniqueID.
BUG FIXES
1. Fixed Operation Logs issue: if users edited extensions in bulk, the operation logs would not contain what settings the users had edited.
2. Fixed Queue: the call duration time was incorrect.
3. Fixed Queue: "Ring in Use" was disabled, and the queue strategy wasn't "Ring All", but the agent who was in a call still could receive a new call.
4. Fixed the Ring Group: if there were more than 50 members in the group, and the ring strategy was "Ring All", the system would not ring all the members if a call reached the ring group.
For more details, please refer to the Release Note for Yeastar S-Series.