DOD is the caller ID of associated extensions displayed when dialing out. You can bind one DOD number to one extension or one DOD number to multiple extensions. This feature can help callees to identify different extensions calling from one company to avoid unclearness.
DOD allows the PBX's extensions to make calls outward to the public telephone network without having to go through an operator. System administrators can assign a specific outbound caller ID number and name to ensure customers can verify the identity of incoming callers.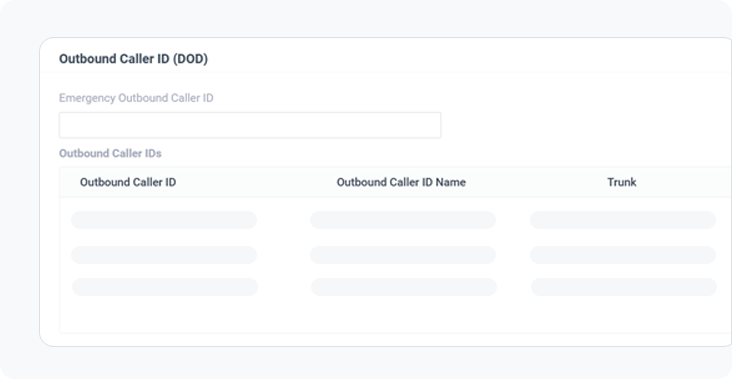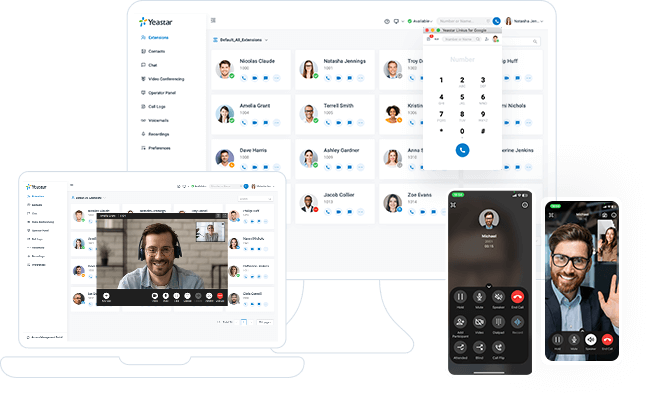 The complete communications solution
Available both in the cloud and on-premises, Yeastar P-Series Phone System unites calls, video, omnichannel messaging, integrations and more in one simple system for your seamless communications anywhere.
Build better conversations with all in one
From call control and messaging to integrations, Yeastar P-Series Phone System has your business needs covered.
Get started with 30-day free trial
Create your Yeastar phone system in minutes & see what all-in-one communications can do for your business today.