BACK
Unlock New Call Center Integration Option with S-Series VoIP PBX New Firmware
1.8 min read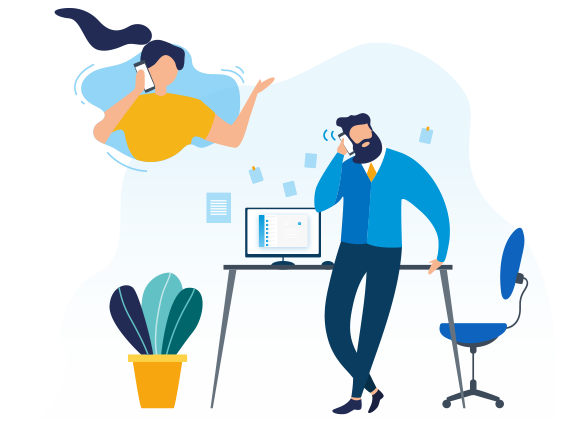 We are very pleased to release the new firmware update version 30.7.0.11 for S-Series VoIP PBX, which includes powerful new features, a bundle of great optimization and bug fixes. One of the most noticeable changes we have made is the added support for QueueMetrics On-premise, to deliver a more comprehensive and powerful call center solution. In addition, this new version also brings enhanced security mechanism, so we strongly recommend that you upgrade the firmware.
Changes since firmware release 30.6.0.20.
NEW FEATURES
Supported 30 Extension Groups.
Supported more 4G modules (view the latest 4G Module Datasheet here):

Added support for QueueMetrics On-Premise.
OPTIMIZATION
Improved the PBX security.
Improved the performance and stability of the PBX.
Improved the security of the extension "User Password".
API interface:
Added support for querying the status of dynamic agents.
Dynamic agents can log in or log out the queue.
Fixed the sentences that didn't conform to json format.
Fixed the issue that the PBX would go down if a user called an outbound number that contained
Fixed the issue that the third party software could not get information immediately when a call reached the queue.
Fixed CDR issue: the CDR was incorrect if an outbound call was automatically answered.
SIP trunk:
Administrator can set the value of Diversion.
Added P Asserted Identify setting.
Added Remote Party ID setting.
Added Inband Progress setting.
Added DID setting.
Administrator can set whether to add "user=phone" in the SIP INVITE packet.
Increased the range of Extension Users to 0~59999.
And 22 more optimizations (view the complete list here).
BUG FIXES
Fixed the issue that video call could not work.
Fixed the compatibility issue with Yeastar TA FXS Gateway.
Fixed the SIP message issue: SIP message could not work on Fanvil phones.
Fixed the issue that PBX could not resolve FSK signal.
Fixed the issue that the when a user pressed BLF key to seize a trunk to call out, the call didn't conform to the dial pattern on PBX.
Fixed the PSTN trunk issue: the call through a PSTN trunk might hang up automatically.
Fixed the interconnection issue with another device: the interconnection would fail if you used S-Series IPPBX's extension to register a SIP trunk on other device.
Fixed the issue that the SIP trunk could not work if the transport protocol was changed.
Fixed the Inbound to Outbound call issue on E1 trunk.
And 20 more bug fixes (view the complete list here).
Download the firmware here or check for new update in your S-Series VoIP PBX Web interface.
For more details, please refer to the Release Note or watch the short video below to gain an overview of new firmware version 30.7.0.11 for S-Series VoIP PBX.