Does it ever occur to you that when you were busy on a call, while the other caller was also trying to reach you at the same time? Traditionally, the second caller will hear a prompt informing them that their call cannot be reached now. However, that's not the case when you have the call waiting set up.
What Is Call Waiting?
Call waiting is a call feature that allows you to take up another call while you're already on the call with a client. It's a function mainly utilized in business phone systems that allow your employees to be more effective. It also provides a better experience for your customers.
For example, when you are talking to a colleague but have a customer call coming in at the same time, you can choose to put your colleague on hold for a few minutes. Once you are done with the customer call, your colleague will be put back on the line and continue your previous conversation.
In other words, the call waiting function opens two call lines on one phone, giving your call agents more flexibility in how they perform their services.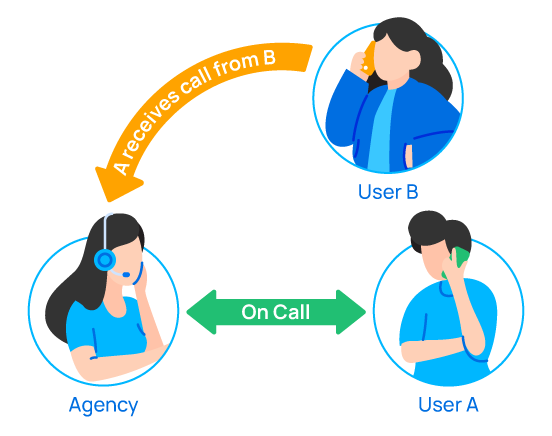 How Does Call Waiting Work?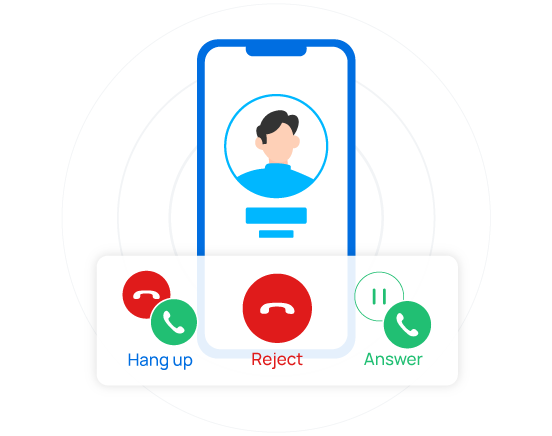 There are a few actions you and your employees can take when using the call waiting feature. This function allows you to:
Place the current call on hold while you answer the incoming call;

End the current call and answer the incoming call;

Reject the incoming call
This is especially helpful if you are expecting an important call and want to ensure that you can take it when it comes in. You can also turn this feature off if needed. For example, when you're resolving some serious issue with one client, you can disable call waiting on your phone so that you won't be distracted by incoming calls.
Benefits of Call Waiting
Handle Multiple Calls
You can take two calls at once, going back and forth between them without any client knowing. The two calls are entirely private. It's a great way to ensure your customers don't stay on hold for too long and all their matters are taken care of in a shorter time.
Grant Agents Freedom of Choice
Call waiting allows for more freedom of choice when it comes to accepting or declining incoming calls. Agents can choose to speak with either caller at any time, rather than being forced to take an incoming call or terminate an existing one.
Create Better Strategy for Call Management
Your employees receive a great tool to organize their work better. Now they can quickly decide which clients need more extensive assistance and which can be redirected to another call agent or put on hold. This strategy allows agents to unload the call lines and shortens the waiting time for customers.
Provide a Better Experience for Your Clients
Call waiting lets you recognize and prioritize an important call without the risk of leaving the client on the line for too long. You can take multiple calls, recognize the client's needs and approach them accordingly to your internal protocols. Most clients don't end a call after the initial conversation even if they are put on hold.
Not Miss Important Calls
With call waiting, the risk of missing an important call decreases. The client spends less time on the line waiting for their call to be answered, which means you can provide your services to more clients and reduce the risk of them hanging up after being on the line for too long.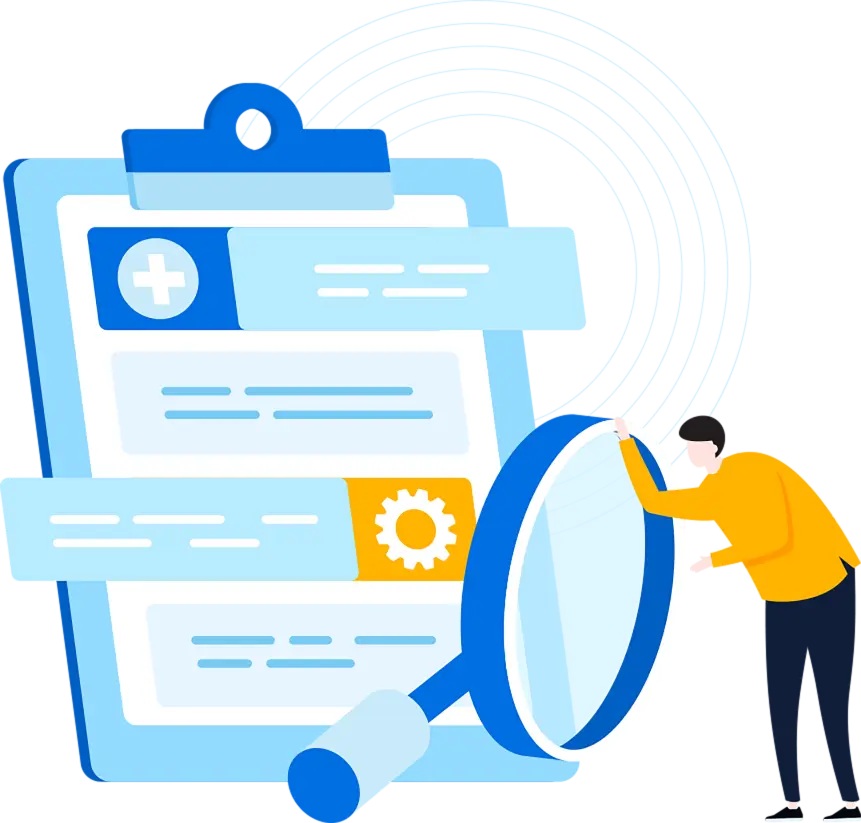 Call Waiting FAQs
Does Yeastar business phone system include call waiting?
Yes, we provide a call waiting feature in our unified communications solution for small to medium business phone customers. You can have the function on the browser, mobile phones, and desktops through Linkus UC Clients. Here is a guide for you to activate call waiting on Linkus UC Clients.
What happens to the ongoing call when I answer the second call?
You can answer the second call by clicking on the answer call icon. Doing so will place your ongoing call on hold. The caller can remain on hold or end a call. The client on hold can't hear the conversation with the other caller.
Is it possible for the callers to hear each other?
Never! All conversations are kept private. There's no way the callers can hear each other. You'll be automatically connected to the other caller within a few seconds if one of your callers hangs up.
Can I disable the call waiting feature?
Yes, you can disable the feature anytime. However, in business phone systems, this might be a possibility only for the admins or heads of the particular departments.
What happens if I don't answer the second call?
If it is inconvenient for you to take up the second call when it comes in, you can choose to put it on hold or simply reject it and call back later.
Flexible Deployment Options: Cloud-based or On-premises
Available in the Appliance, Software, and Cloud Edition, Yeastar provides flexible deployment options,
allowing you to have your PBX system sited on-premises or in the cloud.
Appliance Edition
If you prefer a plug-and-play system deployed within your company to ensure complete control, the Appliance Edition is the perfect fit.
See Specifications
Cloud Edition
Want to eliminate the workload of hardware installation while having your phone system up & running immediately? This is the option for you.
Learn More
Software Edition
You make the call whether to install the PBX system on a hardware server, a virtual machine, or even in the cloud.
Learn More