Welcome to Yeastar 2023 Yeahs Awards!
This is the third Yeastar Yeahs Awards since its establishment in 2021. Every year, we take this opportunity to highlight the outstanding achievements of Yeastar's partners as well as their finest projects featuring Yeastar technologies.
Send us your best customer story where you successfully address customer needs by delivering P-Series Phone System as a solution. Winners will be excitingly revealed at a virtual awards ceremony at the Yeastar Day 2023 Virtual on October 25, 2023. Stay tuned!
Submit Your P-Series Customer Story and Enter Today
Enter Yeastar 2023 Yeahs Awards
.
Amazing Prizes At a Glance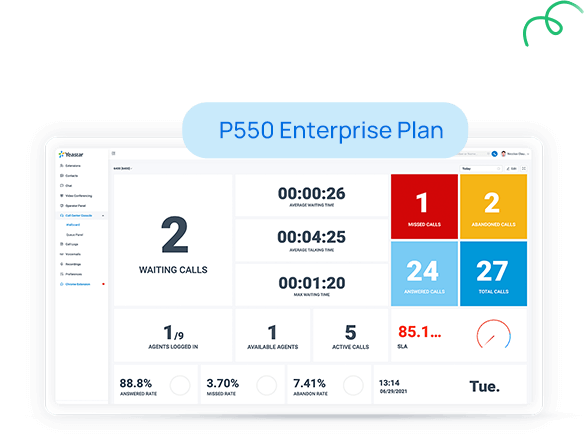 For Anyone Who Enters
Free 1-Year License
Retail Price: Up to $299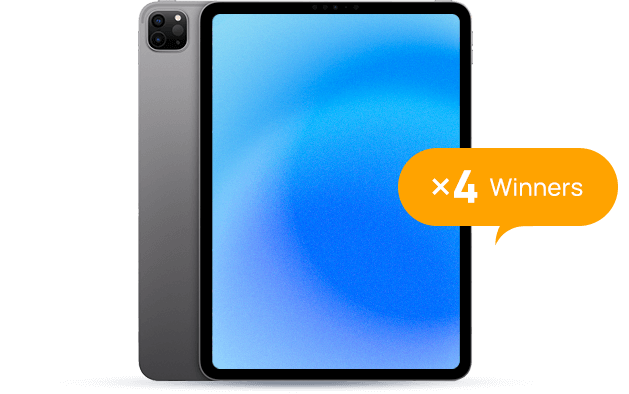 Yeahs Awards
iPad Pro 11″ 128GB
Retail Price: $799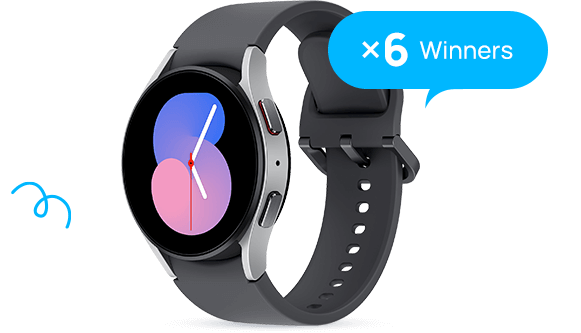 Honorable Mentions
Samsung Galaxy Watch5
Retail Price: $309.99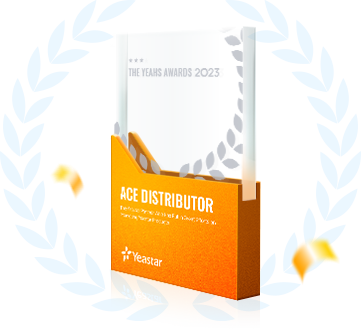 1 Ace Distributor
We will hand out the title of "Ace Distributor 2023" to one Yeastar Distributor who drives the most case submissions and puts in great efforts in promoting Yeastar products.
#YeahsAwards2023
Entry Closes in
Important Dates of the Yeahs Awards 2023
.
.
June 1
Awards Entries Open
.
.
September 15
Awards Entries Close
.
.
September 16-27
Judging Begins
.
.
September 28
Finalist Announced
Yeastar Day 2023 Virtual
.
October 25
Winners Announced
& Awards Ceremony
Yeahs Awards 2022 Highlights:
Awards Ceremony, Winners, and Brochures
Yeahs Awards 2022

Winner Brochures
FAQs About the Yeahs Awards 2023
What are the Yeastar Yeahs Awards?
Established in 2021, the Yeastar Yeahs Awards aim to reward and acknowledge Yeastar partners who have leveraged Yeastar technologies to address the client's specific needs and achieve customer success excellence.
Who can enter?
The Yeastar Yeahs Awards are open to all Yeastar distributors and channel partners around the world.
What are the prizes?
Each valid case submitted will receive a participation prize – a free 1-year P550 Enterprise Plan.
Four Yeahs Awards winners will be awarded an exclusive trophy and an iPad Pro (11-inch display, 128 GB, Wi-Fi, $799).
Six Honorable Mentions will be given the prize of a Samsung Galaxy Watch5 (44mm Case Size, Bluetooth/Wifi, $309.99)
When can I claim my prize?
Once your entry is considered valid, you are eligible to receive your participation prize by contacting your account manager or emailing us at marketing@yeastar.com.
Participation prizes must be claimed by December 31, 2023, 23:59:59 GMT, or your eligibility will be expired.
We will contact the four Yeahs Awards winners and the six Honorable Mentions as soon as the awards ceremony concludes on October 25, 2023.
Should you have any questions, please contact your account manager or send us an email.