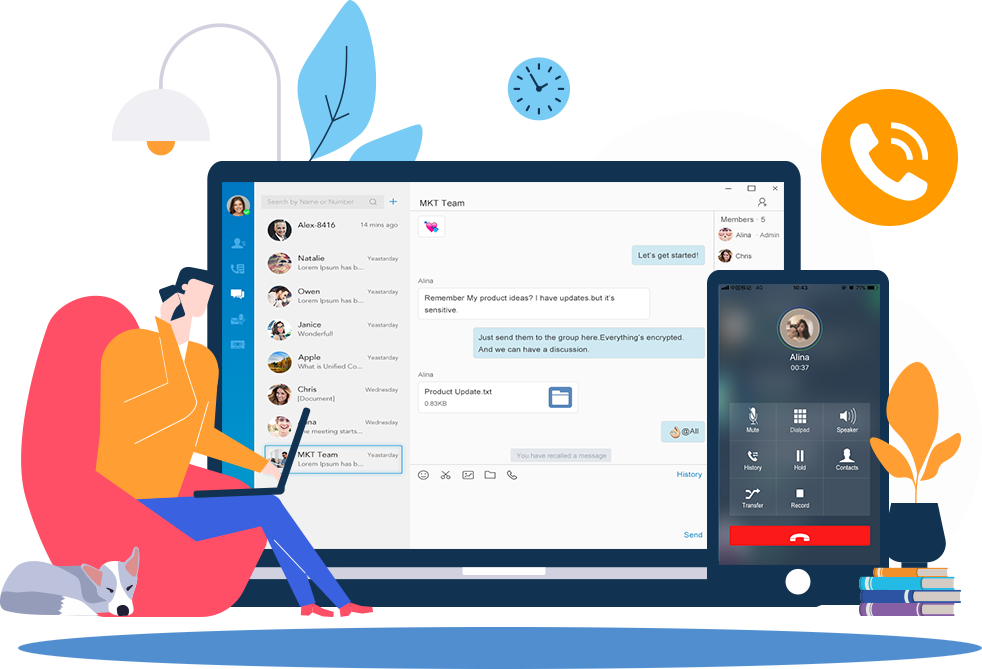 Webinar


How to Adapt Your Customers to Remote Working
with a Ready-to-use Phone System

Practical Tips and Key Steps
There is an unprecedented need for working from home during COVID-19. Besides complimentary offers, Yeastar also prepares this webinar to help solution providers adapt customers to remote working as quickly as possible.
Who Should Attend
If you were approached by customers, especially those who rely on analog or key phone systems, about communications solutions for remote working, this is the webinar for you.
Agenda
This Webinar has 2 sessions and will meet two times. We will provide practical tips for adaption and key steps of the configuration. Your customers have varied demands, so we strongly recommend that you attend both sessions.
Session 1: Get Started in 30 mins
This session will show you how to facilitate remote working for customers by using Yeastar Cloud PBX, which is available for free for 90 days.
Solution highlight: Bring-your-own-device (BYOD)
A quick start guide to set up Yeastar Cloud PBX and Linkus Softphone
Beneficial features to deliver optimal remote working experience
How to make this solution your opportunity
And more!
Session 2: How to Keep Your Phone Number
While Cloud PBX – free for 90 days is a ready-to-use solution, your customers will have an alternate phone number. If you serve customers whose existing phone numbers are imperative, attend the session 2 to find out the other solution with the number preserved and all the advantages included. Besides, this session also presents best practices to handle different remote working scenarios, such as unifying dispersed home-based and in-office employees.

Pick a Date and Register
*The webinar time has been converted to your local time.