Linkus UC Clients
Calling, messaging, conferencing, contacts management, and more. All your communications tools live together in a single app.
Category:CollaborationWorks with:P-Series Phone SystemS-Series VoIP PBX
Designed for Yeastar PBX systems, Linkus is a free unified communications app for web, mobile, and desktop. It helps users stay connected anywhere anytime by providing a full spectrum of office extension features and advanced business functionalities like presence, instant messaging, conferencing, contacts management, and more.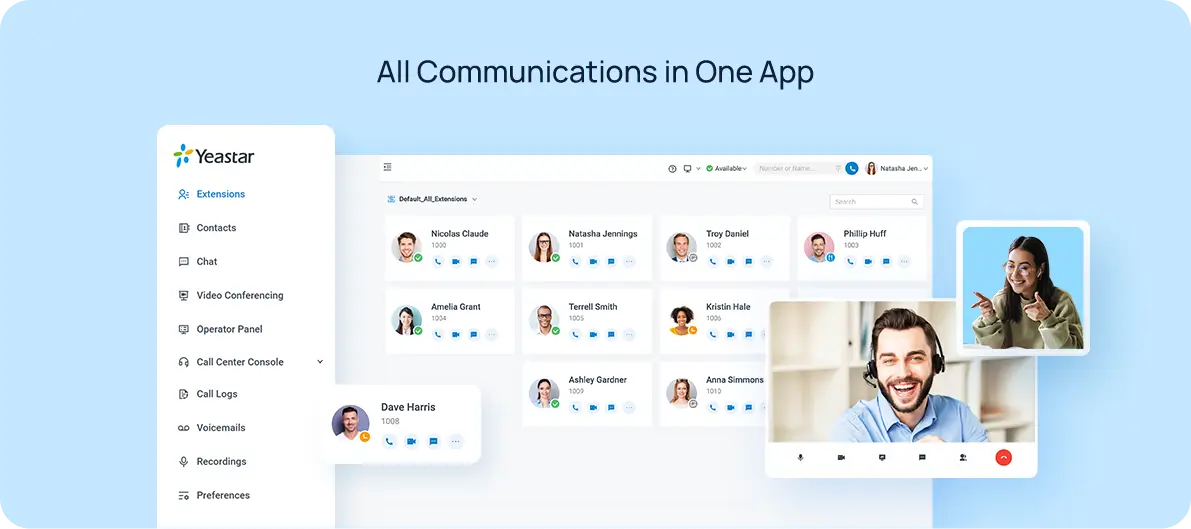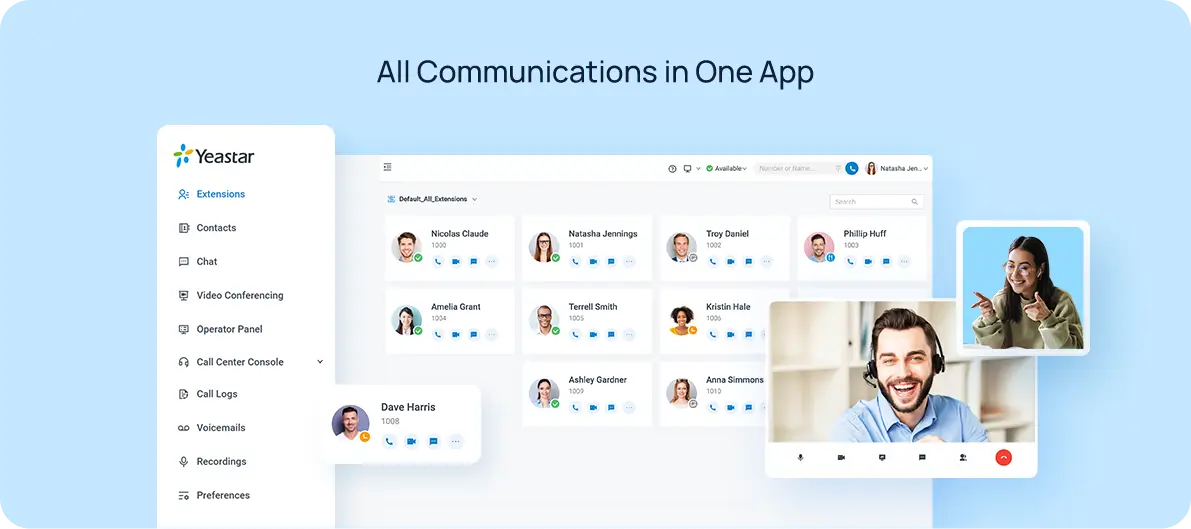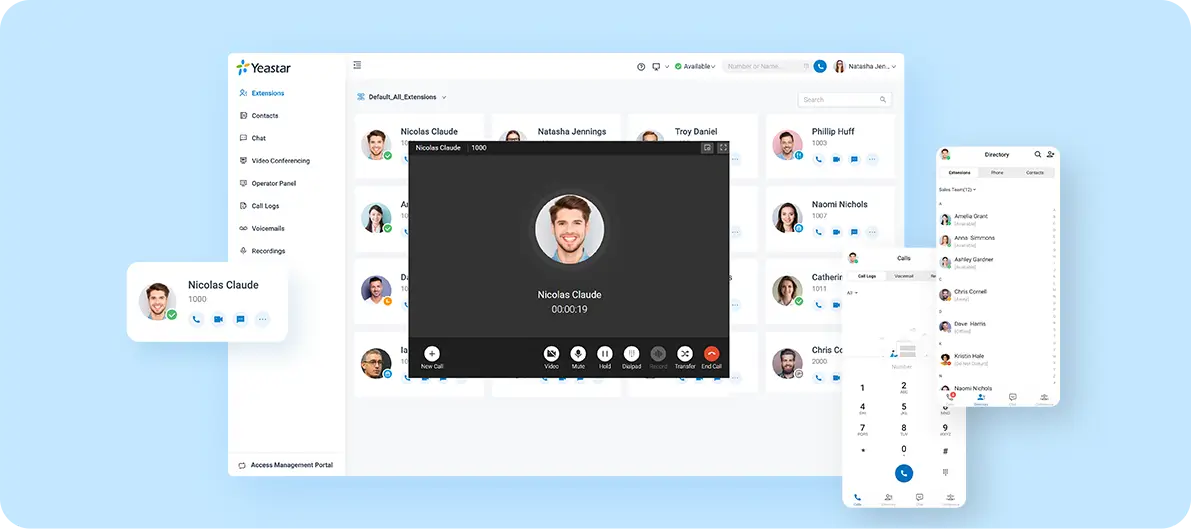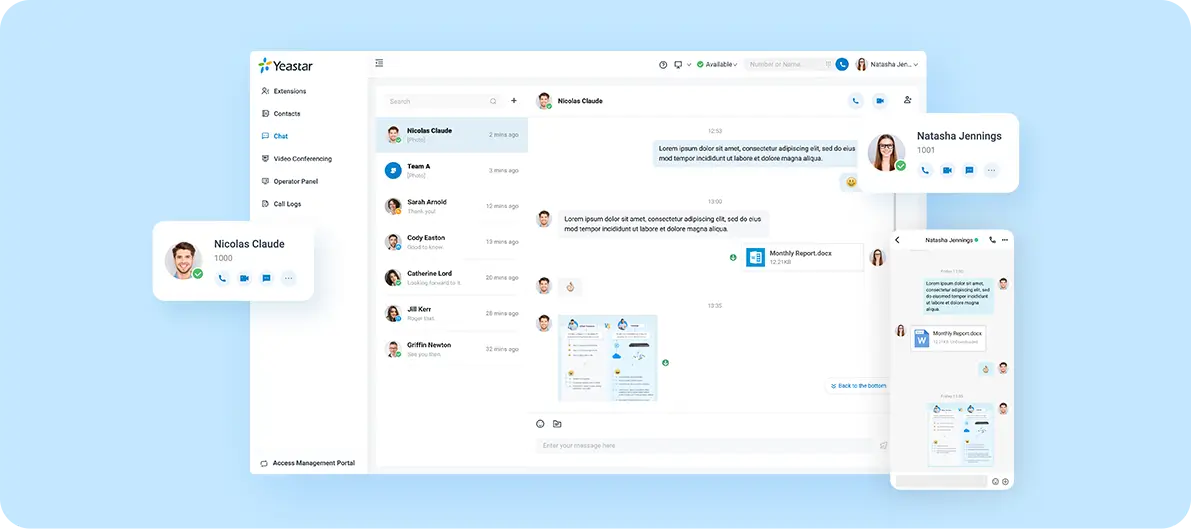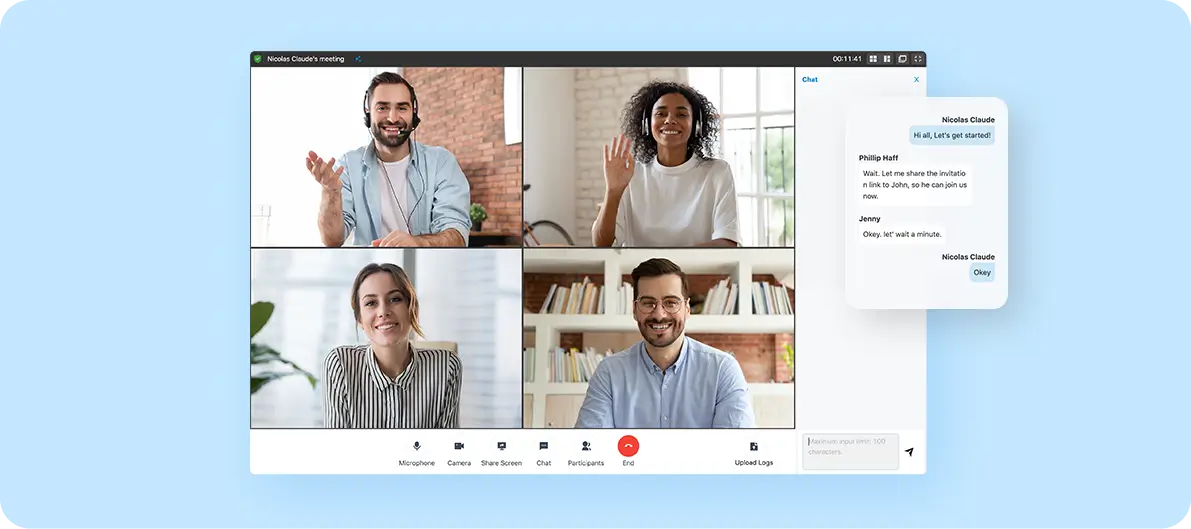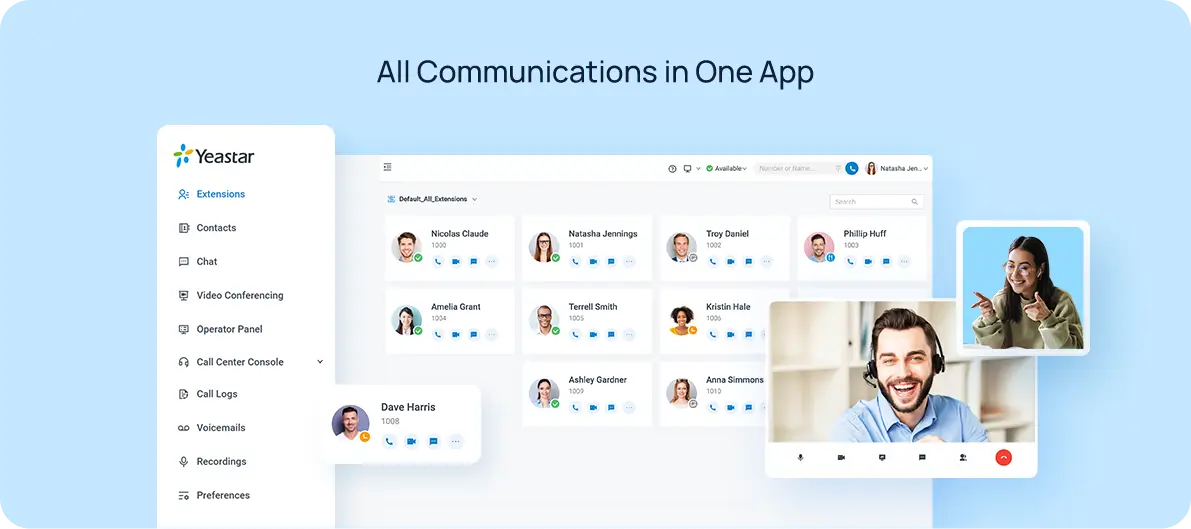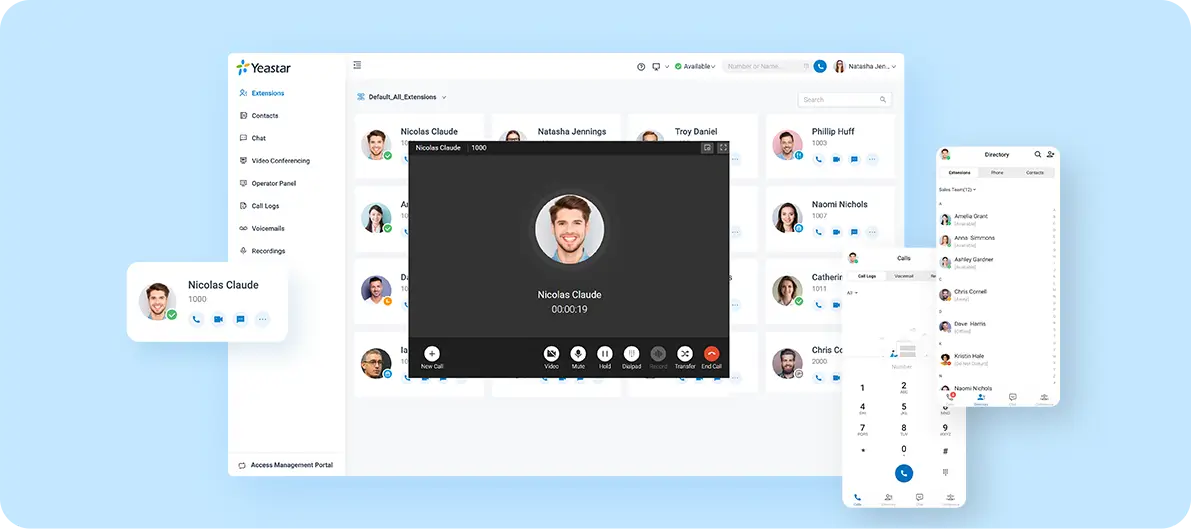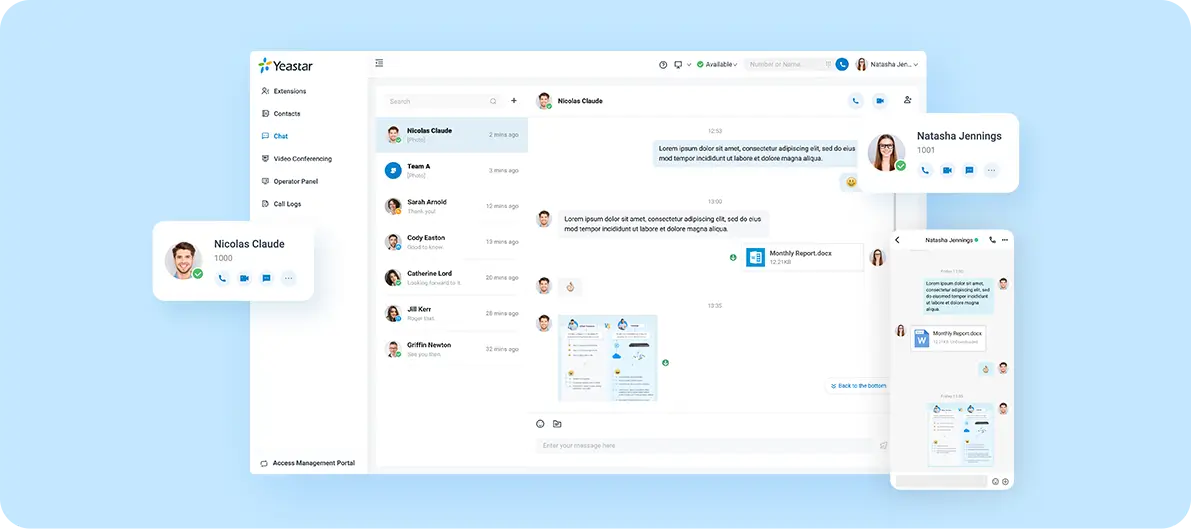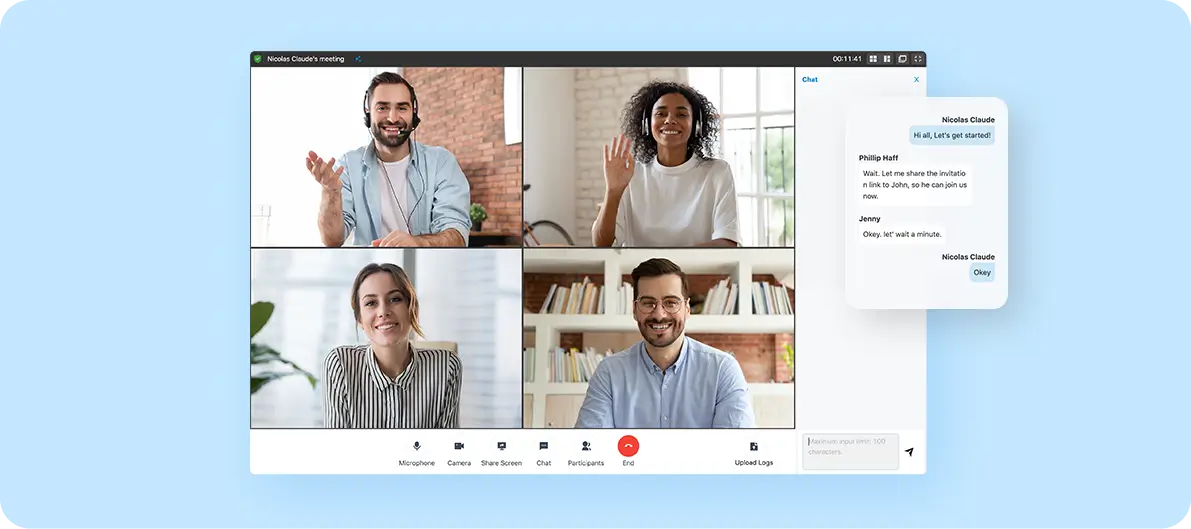 Key Features
Phone. Make, receive, and handle business calls from your web, mobile, or desktop, and flip calls seamlessly between devices. All office extensions features are included.
Instant Messaging. Click to start 1:1 or group chat with colleagues and liven up the conversations with emoji, pictures, and file sharing.
Web-based video conferencing. On Linkus Web Client, hold or join video meetings within seconds. Collaborate in real-time with in-meeting team chat and screen sharing.
Contacts management & phonebooks.Add, edit, search, and manage your company or personal contacts that sync across your Linkus UC Clients and IP phones. Always knows who is calling before answering.
Note: The Linkus Web Clients is only available for P-Series Phone System. The app features vary between different Yeastar PBX series and plans.
Featured In
P-Series Phone System
Easy-first communications for businesses of all sizes.
.
Quick Start Reference
Before you start, you need to have a Yeastar PBX System. Not having a Yeastar PBX? Apply for a 30-day free trial here.
Login to your Yeastar PBX admin portal to create extensions and enable Linkus Clients permission for the extension users.
On the Extension list, click the "Welcome Email" button to send a Linkus welcome email to your extension users. The email includes the Linkus app download link, login information, and everything to help onboard users quickly.
Download the app, log in with your extension account, and start enjoying!
Note: the Linkus Web Client doesn't require a download. Users can log into it directly with their PBX URL or IP address.
For more information, please refer to the user guide for Linkus UC Clients.
Supported on
iOS: 11.0 or above
Android: 5 or above
Windows: 7 or above
MacOS OS: X 10.11 El Capitan or above
Recommended Web Browsers: Google Chrome, Microsoft Edge, Opera
Requirements
Require a P-Series Phone System to use Linkus Web Client
App features dependent on the PBX plans
x
Contact the Developer
Please contact the developer to get the app or for tech support
Developer Websitewww.yeastar.com
Phone Number15362541254
Support Emailtest@yeastar.com
Support Websitewww.yeastar.com