NBN Ready
Business VoIP Solutions
Enable greater communications flexibility and productivity
in the office or even from home
With the rollout of the NBN and shutdown of ISDN/PSTN network gathering pace in Australia, it's time for businesses to consider moving from their traditional system to the IP-based one (More on NBN's impact on business communications). Yeastar provides a reliable and cost-effective NBN-ready portfolio to facilitate a smooth transition and empower SMB business communications, without compromise.
Yeastar S-Series VoIP PBX
Fully-fledged Business Phone System to Run Your Business In a Smarter Way
Green on SIP trunk, Yeastar S-Series VoIP PBX are NBN ready with a full range of phone system features and reliability. With it, work smarter, easier and closer with powerful Unified Communications – even on the go.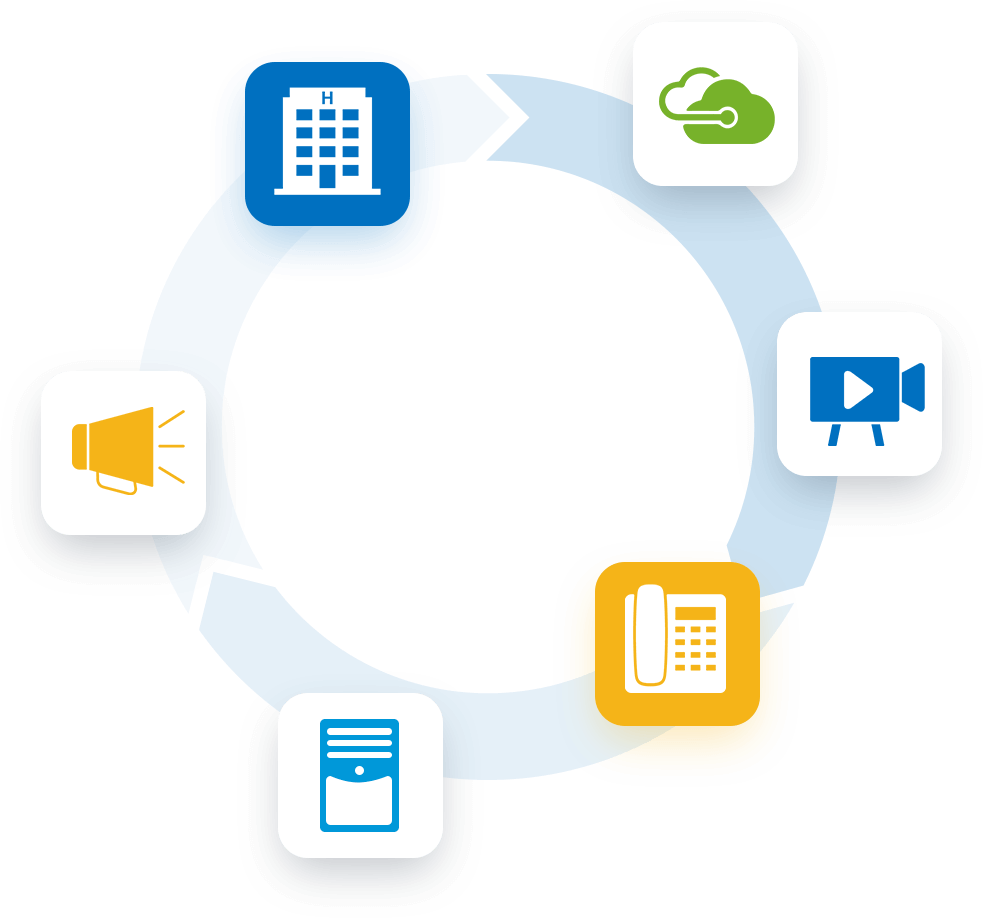 Excellent Interoperability
Easily integrate IP phones, hotel phones, SIP paging systems, door phones, and any SIP compliant endpoints, and systems.
Proven interoperability with worldwide SIP/PSTN/ISDN trunks; certified with 80+ SIP trunk providers.
Work seamlessly with legacy PBX, software-based PBX, or other servers to preserve the existing equipment and capitalize on the new technology
Quickly auto-provision IP phones from Yealink, Fanvil, Cisco, Snom, Polycom, Gigaset, Grandstream, Htek etc.
Make a Smooth and Painless Phased Transition
Use our fully-fledged VoIP gateways to seamlessly incorporate your existing ISDN phone lines and legacy phone system to the VoIP network
Preserve Your Analog Infrastructure
Yeastar TA Series FXS Gateway allows you to connect your legacy telephones, fax machines and analog PBX systems with NBN-compatible IP telephony networks.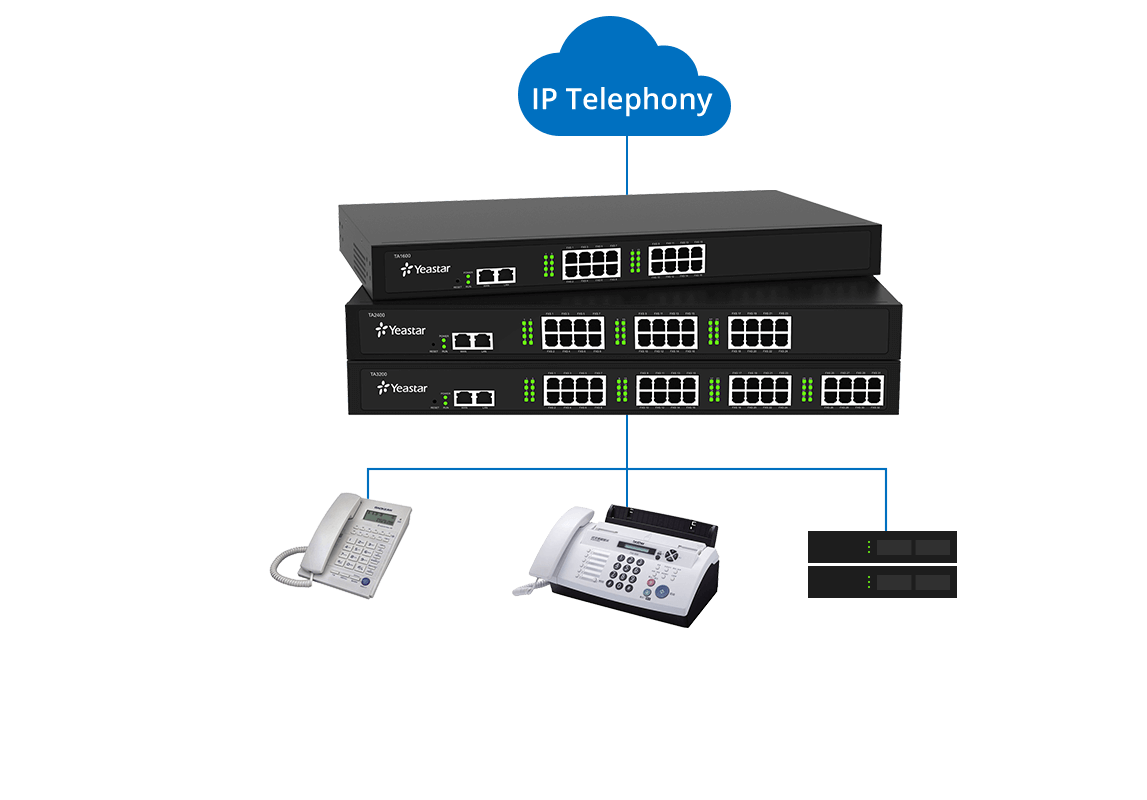 Connect ISDN PBX or BRI lines with VoIP Network
Yeastar TB S-Series VoIP Gateway allows you to connect your legacy ISDN PBX to VoIP network or add additional ISDN BRI trunking for IP-PBX, providing ultimate cost-efficiency.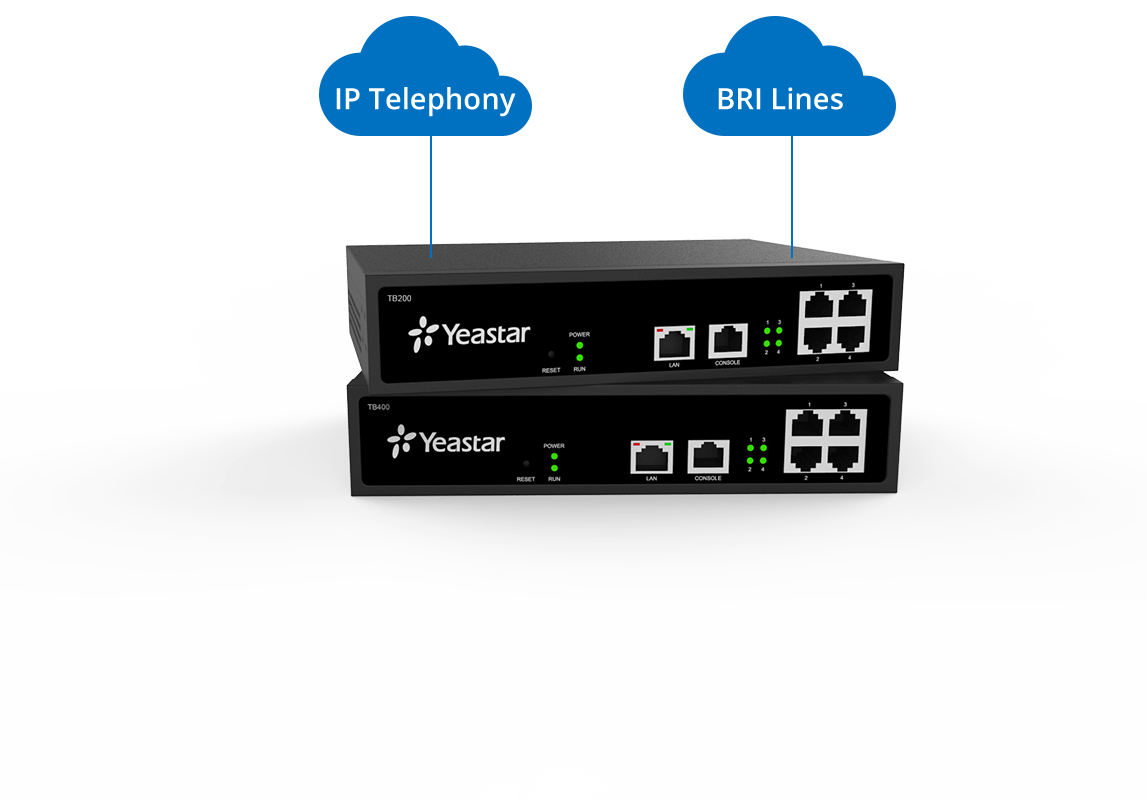 Interested in our products or solutions?
Drop us a message and we will get back to you soon.