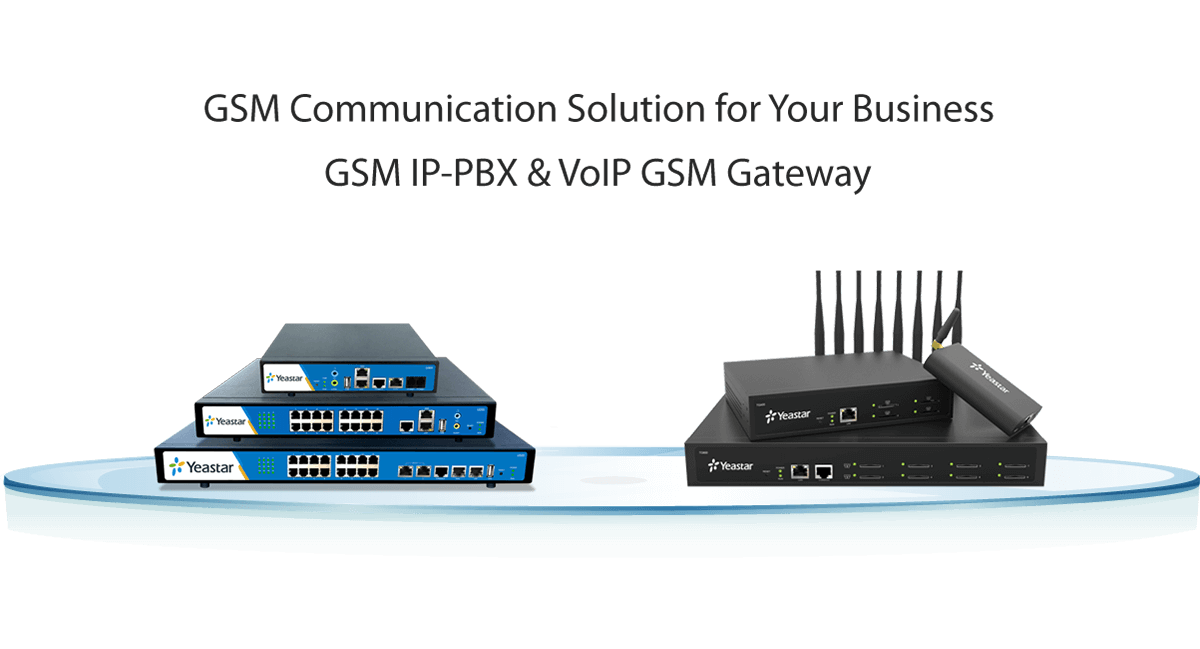 MyPBX is a GSM IP-PBX that integrates GSM/CDMA/UMTS with enterprise telephone network. It not only reduces telephone expenses but also provides crucial communication link for remote offices lacking fixed lines.

Modular design
MyPBX covers a range of GSM IP-PBX that flexibly support up to 500 users, saving telephone expenses for enterprises big and small. The leading system integration technology enables simple system configuration of MyPBX; the modular design makes the installation easy with ready scalability.
Yeastar TG Series VoIP GSM Gateway provides 1/2/4/8/16 GSM, CDMA, UMTS channels to connect GSM/CDMA/UMTS network to VoIP network directly and support two-way communications: GSM/CDMA/UMTS to VoIP and VoIP to GSM/CDMA/UMTS.

It is the best solution ever to provide cellular trunking to IP-based telephone systems; and also the best fallback solution when landline goes down. Interoperable with a broad list of softswitch and IP-PBX, TG Series can be applied in various applications and environment.