Microsoft Outlook Integration
Click-to-call your Outlook contacts, receive call popups, and check your call logs directly in Outlook.
Category:Collaboration Works with:P-Series PBX System
Integrating Linkus Desktop Client with Outlook enables you to seamlessly call your Outlook contacts by simply clicking on them. Receive real-time call popups and access call logs at ease without leaving Outlook.
With this integration, communication and collaboration are streamlined, allowing you to focus on building relationships with your contacts effortlessly.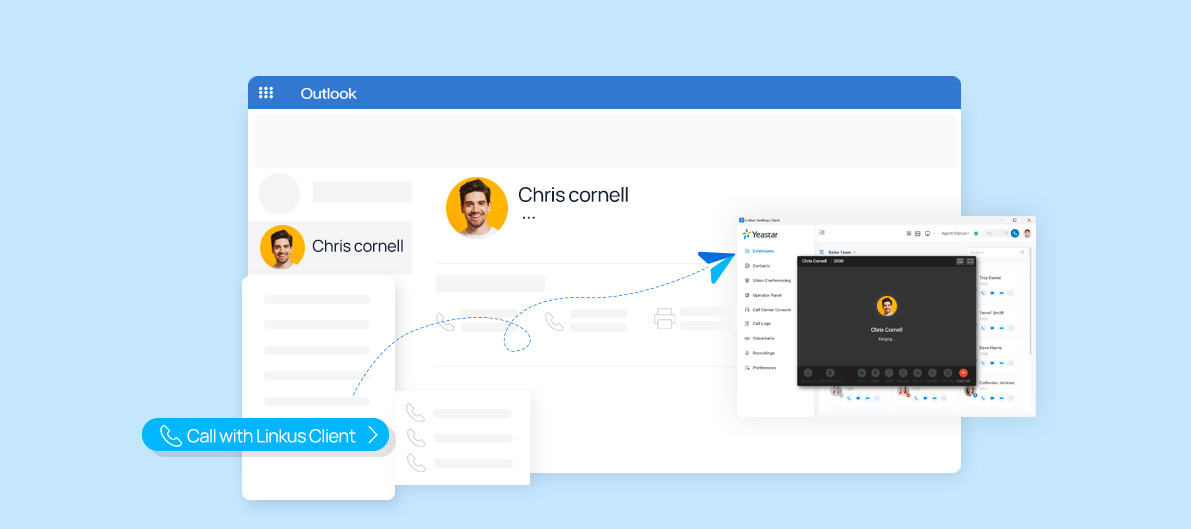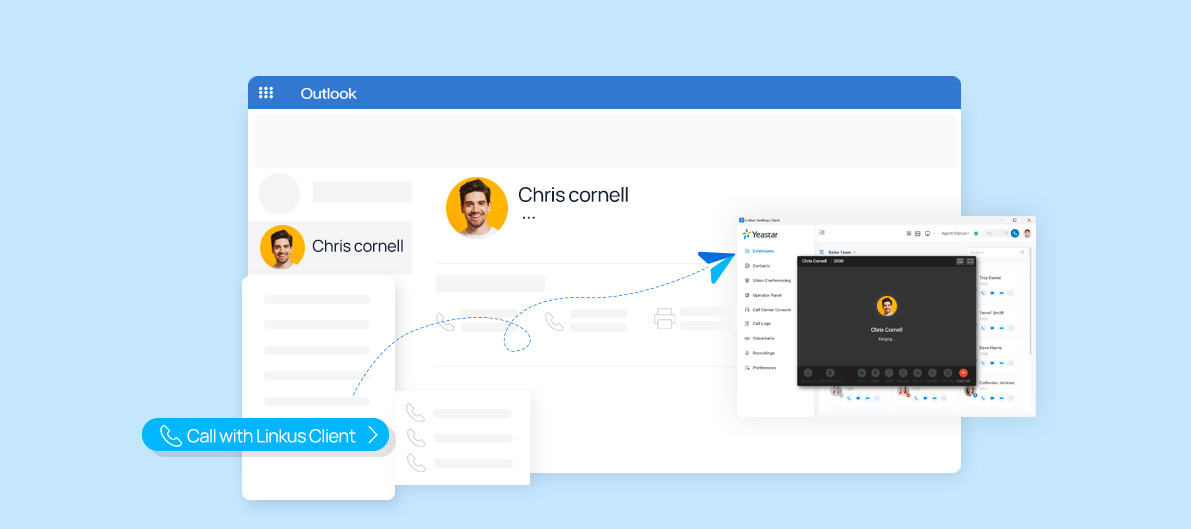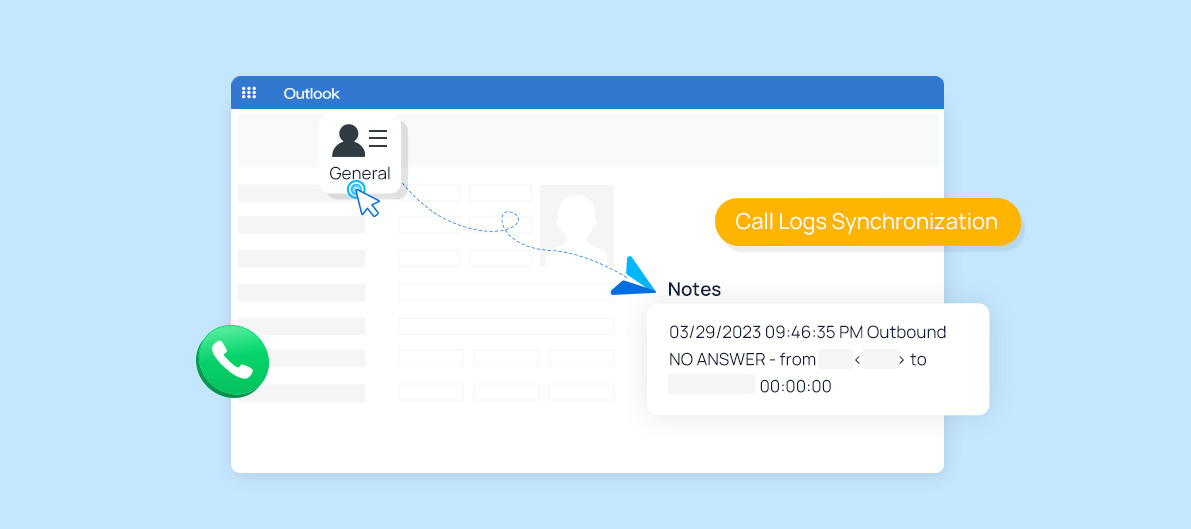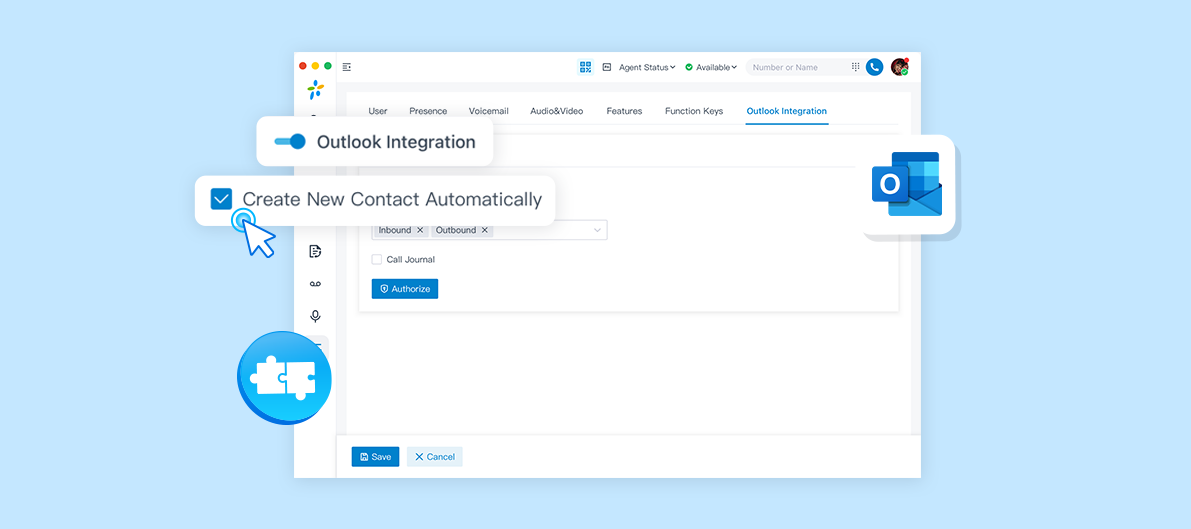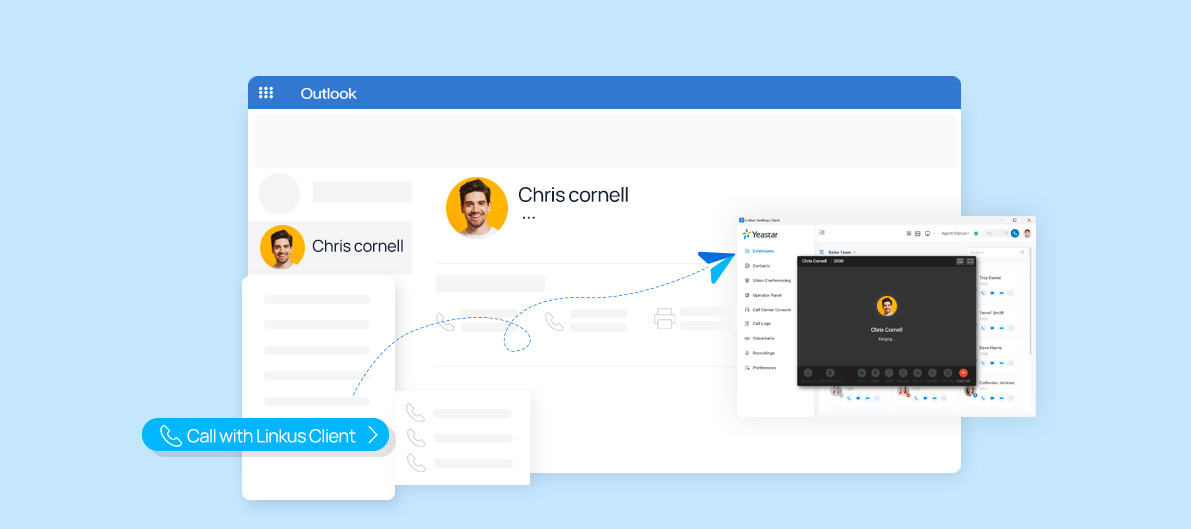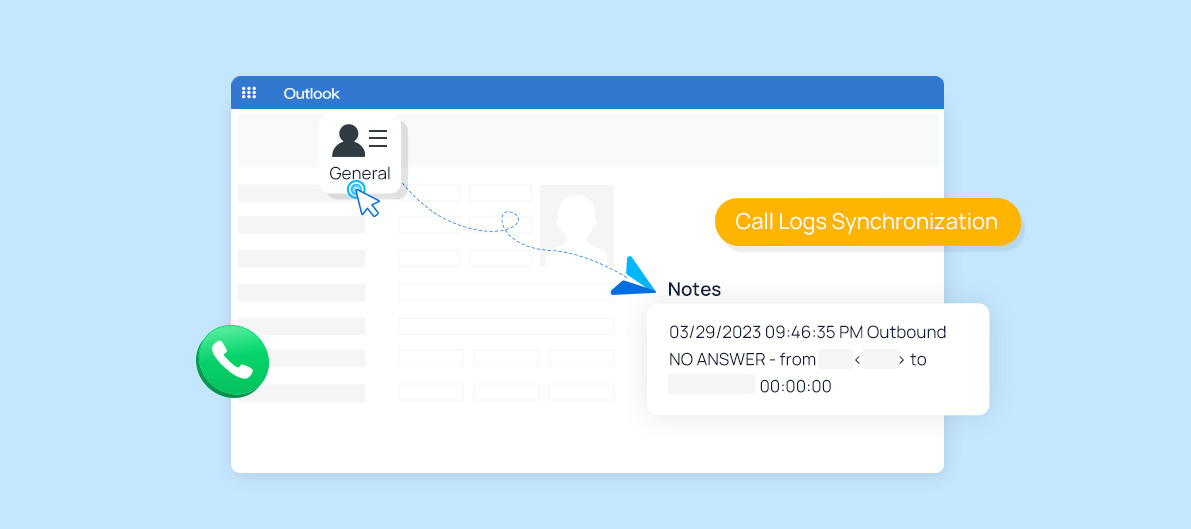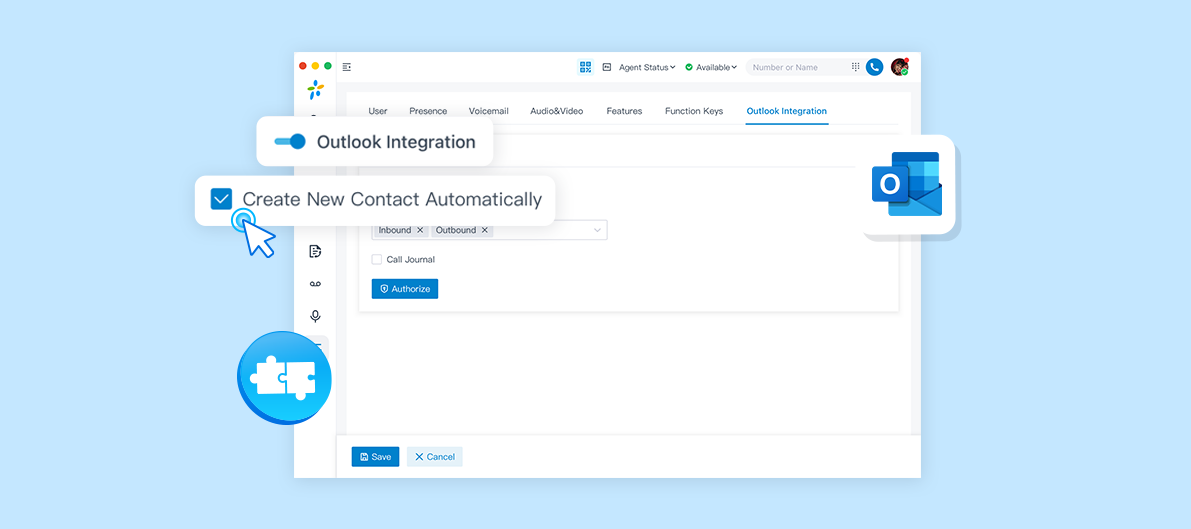 Key Features
Call Popup. Automatically bring up the contact's profile on Outlook when you receive an inbound call from an Outlook contact. Your Linkus Desktop Client should be logged in to use this feature.
Click to Call. Click on a contact on Outlook to trigger Linkus Desktop Clients to call the number, removing the need to dial manually.
Automatic Contact Creation. When you make inbound calls or outbound calls with an unknown number, Outlook automatically brings up the contact creation page.
Call Journal. All the call activities get logged automatically to Outlook when you ends calls with Outlook contacts through Linkus Desktop Client.
Contact Sync. With Azure AD Intergration, you can synchronize your Outlook personal contacts to PBX's extension Personal Contacts and synchronize your shared mailbox contacts under your company's Microsoft 365 account to PBX's Company Contacts.
Featured In
P-Series PBX System
PBX plus more. Available as cloud, software, or hardware.
.
Quick Start Reference
Before you start, you need to have a Yeastar P-Series PBX (Enterprise Plan or higher) and a Zendesk admin account.
Not having a Yeastar P-Series PBX yet? Apply for a 30-day free trial to test the integration.
Log in to Linkus Desktop Client, go to Preferences > Outlook Integration to enable the integration feature.
Set up automatic contact creation and call log synchronization in Linkus Desktop Client.
Log in to Outlook for Window, go to File > Options to enable add-ins for this intergration.
To enable contact syncrinization feature, you also need to set up Azure AD Intergration, for more details, please refer to here.
Click Install and start enjoying!
For a step-by-step guide with screenshots, please refer to the guides or video tutorial below.
Requirements
P-Series PBX Enterprise Plan or higher
Microsoft Outlook: Microsoft Outlook 2016 PC Client or higher
x
Contact the Developer
Please contact the developer to get the app or for tech support
Developer Websitewww.yeastar.com
Phone Number15362541254
Support Emailtest@yeastar.com
Support Websitewww.yeastar.com