Call Recording Downloader
An automation tool for PBX call recordings scheduled download. Break the download limits of PBX files and benefit from easier call recording management.
Category:Admin ToolsWorks with:P-Series PBX SystemS-Series VoIP PBX
When call recordings get stacked up in your PBX (especially for call-recording heavy users like call center supervisors), the download and management of recording files can become time-consuming and onerous.
With this Call Recording Downloader, you can set up rules for the system to automatically download your Yeastar PBX System call recording files (along with CDRs) on a regular basis, saving time that would otherwise spend on the filter, download, and backup of you call recording files and further facilitating your call analysis process.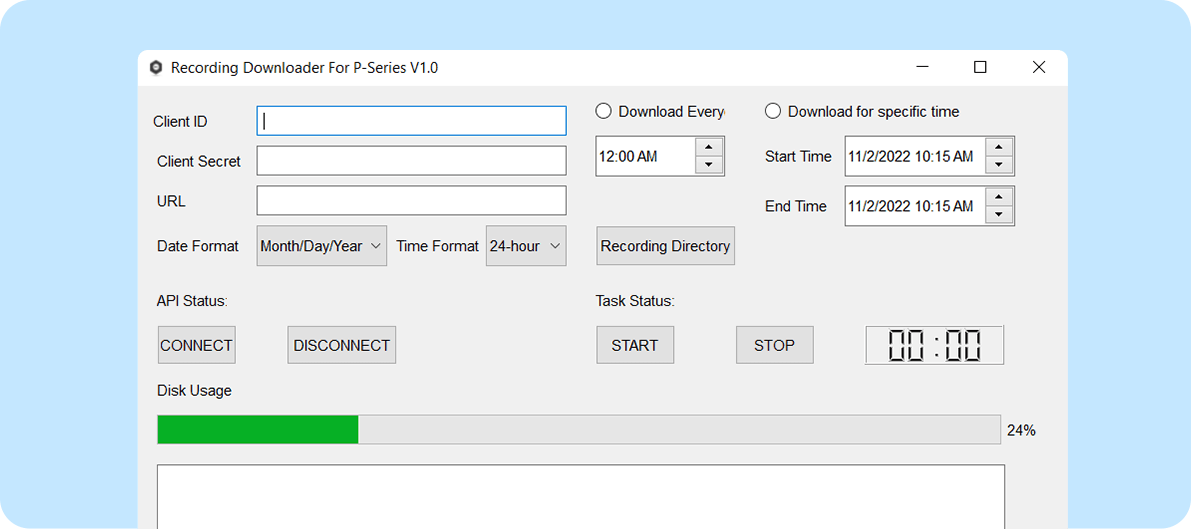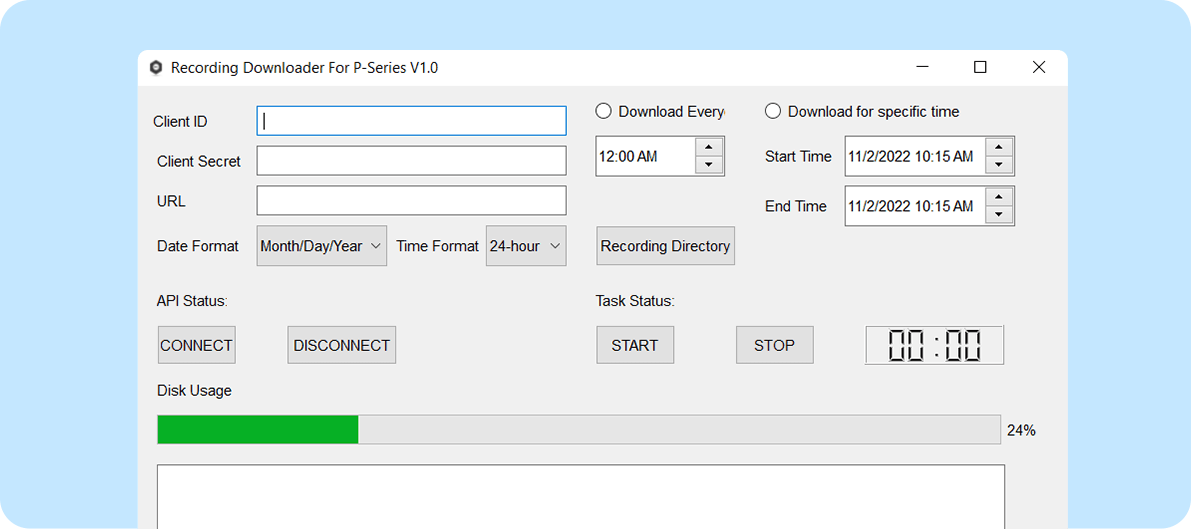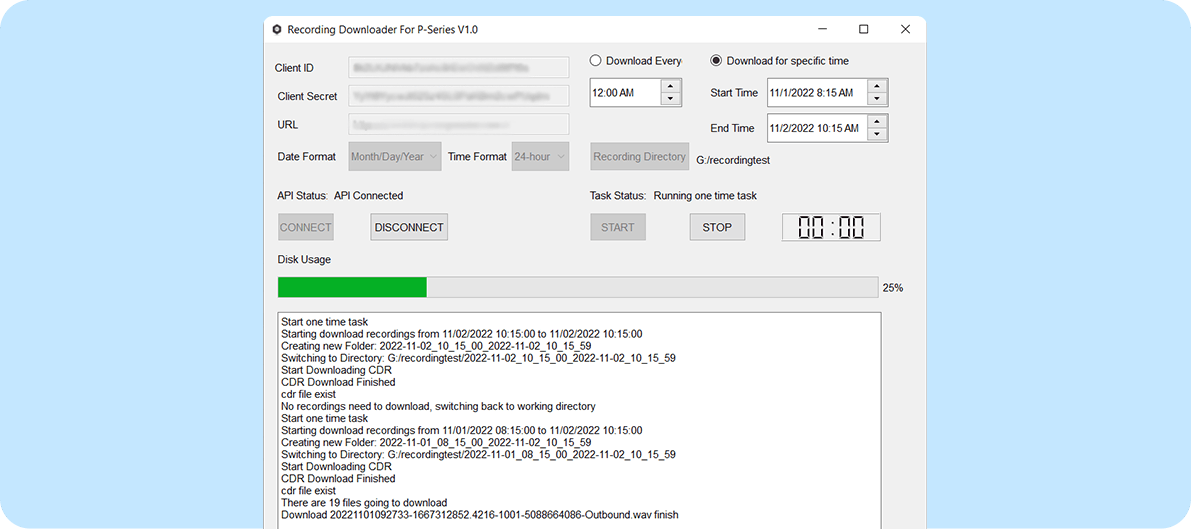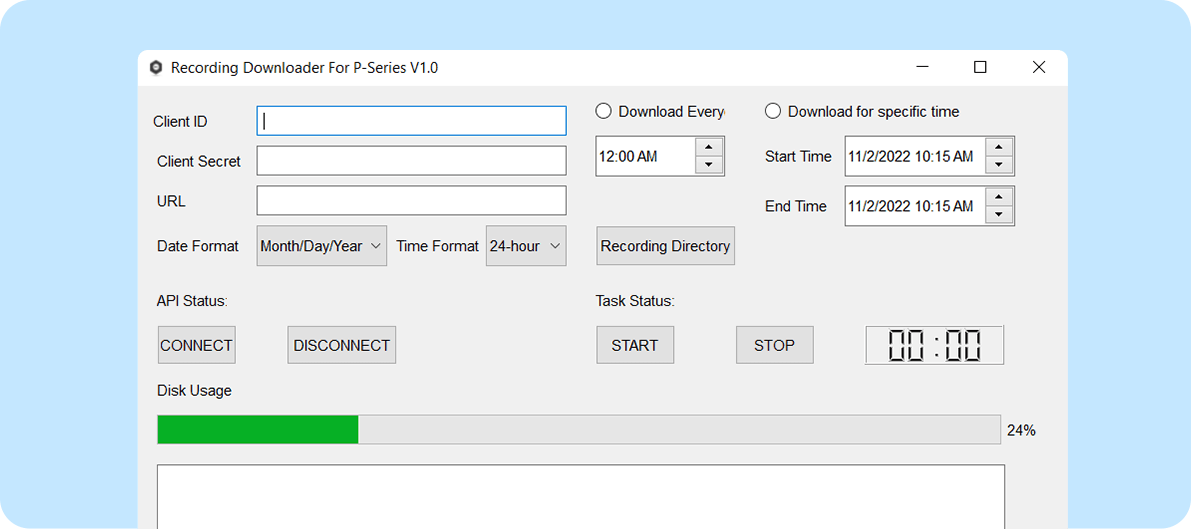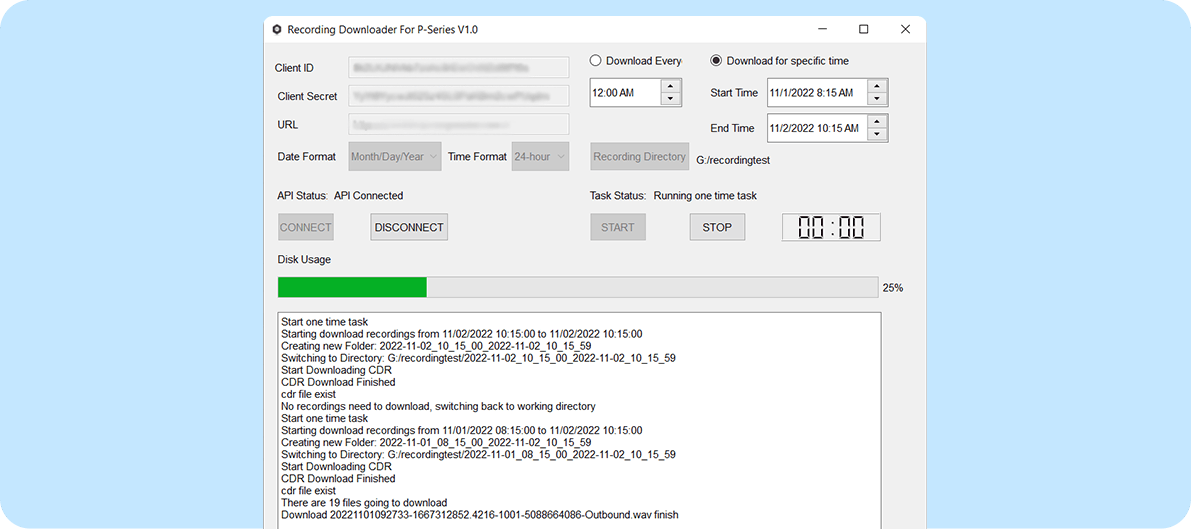 Key Features
Automatically download call recordings from your PBX at a fixed time every day.
Enable to only download recordings that occur within a specific time frame of the day.
Unlimited file number per download.
Facilitate the ability to access call recordings for playback, analysis, and backup.
No installation is required. Just download and run.
Support Yeastar P-Series PBX System (Enterprise Plan and above) and S-Series VoIP PBX (exclude S20).
Note: this is a paid app, please contact Yeastar for the app purchase.
This app can be used to download recordings from only one PBX and is dependent on the PBX APIs and internet for the data transmission. An unstable network connection might cause the download failure of all or part of the recording files.
Featured In
P-Series PBX System
PBX plus more. Available as cloud, software, or hardware.
.
Quick Start Reference
Contact Yeastar to purchase and download the app.
Connect the app to your PBX. You will need to enable the API function on the PBX and authenticate the API connection on the App.
Configure when to perform the automatic download and the time frame of the call recording files to download.
Run the app to start download your recording files.
For detailed step-by-step instruction, please refer to the user guide.
Supported on
P-Series PBX System (Enterprise Plans and above)
S-Series VoIP PBX (Exclude S20)
Requirements
Run only on Windows
x
Contact the Developer
Please contact the developer to get the app or for tech support
Developer Websitewww.yeastar.com
Phone Number15362541254
Support Emailtest@yeastar.com
Support Websitewww.yeastar.com