Three Independent Courses for In-depth Learning
The intermediate level of Yeastar Certification System is intended for technicians working with Yeastar Products. It consists of 3 independent courses: the Yeastar Certified Security Specialist (YSCSS) Course, the Yeastar Certified Routing Specialist (YSCRS) Course, and the Yeastar Certified Integration Specialist (YSCIS) Course. To gain access to the next level, you should complete and pass at least one of the 3 courses. The completion of each course will earn you a corresponding certificate.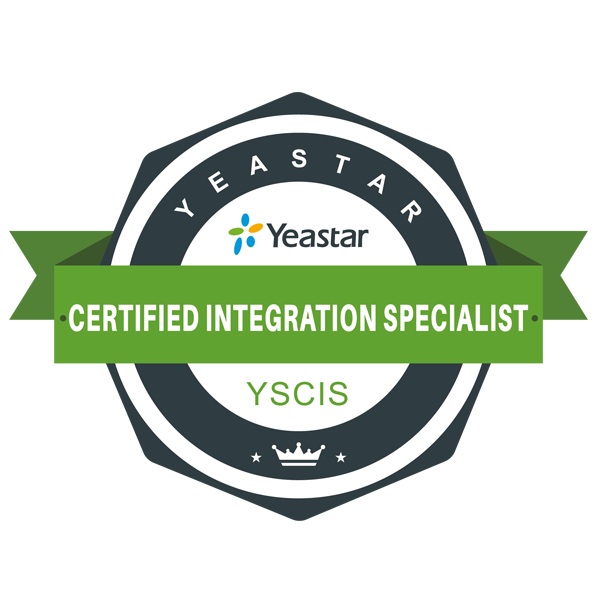 YSCIS
Learn how to perfectly integrate your Yeastar PBX Systems with 3rd-party IP Phones, CRMs, etc. and discover powerful integration features.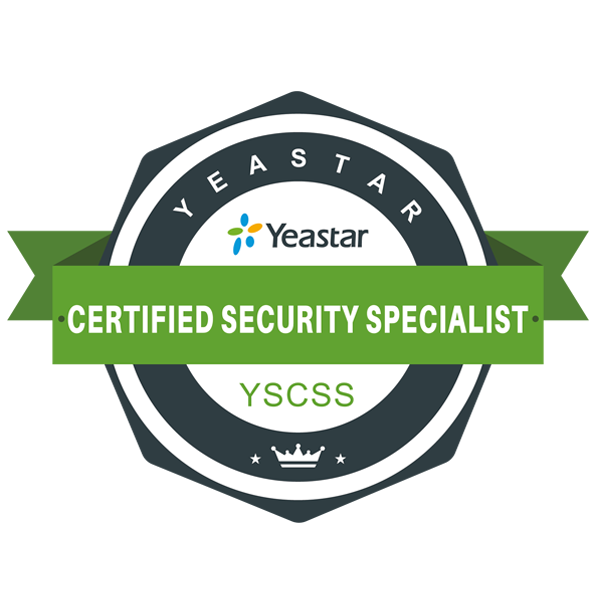 YSCSS
Train yourself with completely free, self-paced, well-crafted video tutorials. Take the course you need and advance your career anywhere anytime.
YSCRS
Learn how to do Yeastar S-Series VoIP PBX call routing control, route calls between the VoIP PBX and Yeastar gateways, and much more.
Get Yeastar Certified
30 choice questions
60 mins time limit
70% for passing score
3 chances in total (Need to retake the course if you fail 3 times.)
*You will be certified as Yeastar certified professional after you have completed the training course and pass the exam. This certificate is valid for 3 years and can be renewed by retaking the exam.