Yeastar Certified
Expert
Learn in-depth knowledge and skills on Yeastar PBX system troubleshootings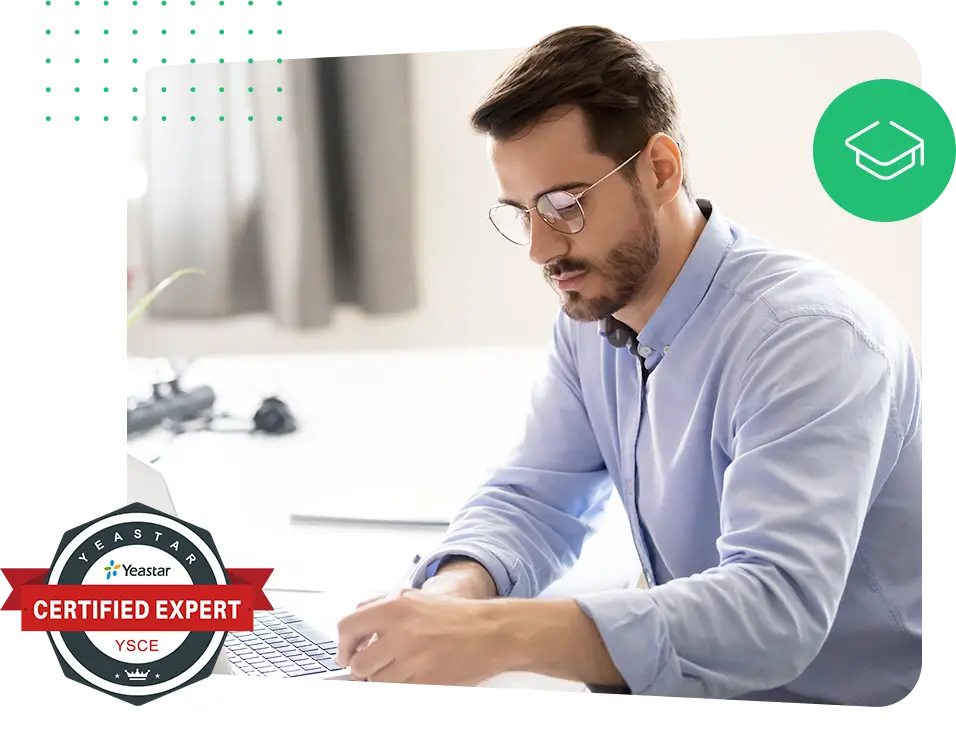 About This Course
The new Yeastar Certified Expert (YSCE) certification course introduces in-depth knowledge about Yeastar PBX System troubleshootings. This course combines the content of the previous YSCE trainings for the P-Series and S-Series and dive deeper on technical tactics and background. It condenses all expertise content with 1:1 training online, allowing you to master all aspects of PBX problem-solving and build the necessary skills as an IT support professional.
To gain access to YSCE certification course, you should complete and pass at least one of the Yeastar Academy intermediate-level courses.
1:1 training
Taught in English by Yeastar
Senior Engineer
Flexible schedule
Arrange course dates &
contents flexibly
100% online
Highly interactive, hands-on
instruction
599 USD total cost
Course & Exam fees included
YSCE Course Outline
Day 1SIP Call Analyze in PCAP (2.5 Hours)
.
SIP extension registration & issue troubleshooting
SIP calls related settings & issue troubleshooting
Troubleshooting guide for PCAP file (in Wireshark)
Day 3Analog Related Troubleshooting (1.5 Hours)
.
Analog signals introduction & configurations
DTMF introduction & issue troubleshooting
GSM trunk troubleshooting
Day 2Troubleshooting via System Log (2.5 Hours)
.
Frequent troubleshooting commands
Troubleshooting directory and files
Troubleshooting guide for CLI log (in Putty)
Troubleshooting guide for System log (in Notepad++)
Day 4Security Mechanism on PBX (1.5 Hours)
.
Security rule of Yeastar PBX
Security design of RAS&RM
Get the Most with Highly Interactive Hand-on Training
Master the skills easier with expertise from Yeastar Senior Engineer. The paid course can be scheduled based on your custom demand. After you complete the training and pass the exam, you will be certified as Yeastar Certified Expert and get the YSCE certificate.
4 Days 8 Hours Course, Flexible Schedule
Customized Content Available
1 Month of After-course Consultancy
Unlock Indepth Troubleshooting Skills
Extra Session on Error Analysis If You Fail the Exam
Sign up
View Demo Course
YSCE Certification Exam
20 choice questionss
10 cases analysis questions
120 mins time limit
70% for passing score
2 chances in total (Need to retake the course if you fail twice.)
You can also take this proficiency test before you take the exam. Our training expert can help you elevate your current skills and give advice accordingly.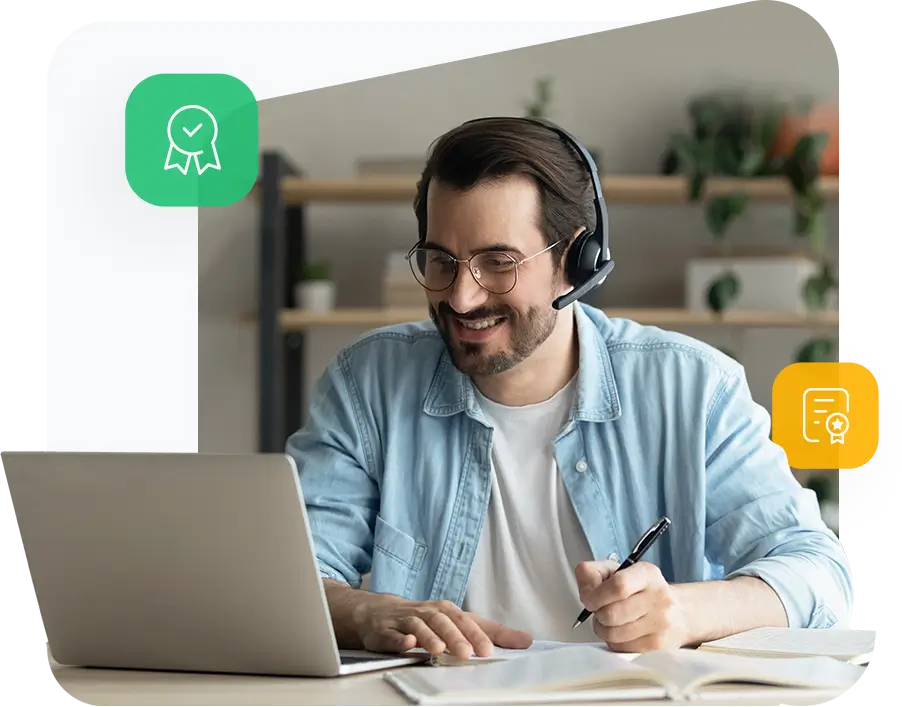 Frequently Asked Questions
Who should take YSCE certification course?
.
The YSCE certification course is open to anyone who has passed the Yeastar Academy Intermediate-level certification courses and want to deepen their skills on Yeastar PBX System troubleshooting.
Must I complete the course in 4 days?
.
YSCE certification courses are 8 hours in total. You can schedule the date and time flexibly with the trainer in advance.
Can my colleagues join the training with me?
.
Yes. We allow maximum 6 participants from the same company for one course payment ($599 USD).
When should I pay for the course?
.
After you sign up for the course, we will contact you shortly for the payment and training schedules.
Who should I contact if I have a question?
.
If you have any questions or suggestions on YSCE course, feel free to drop us a message at ysce@yeastar.com or reach out to your Yeastar Account Manager directly.