Le Yeastar Day arrive en France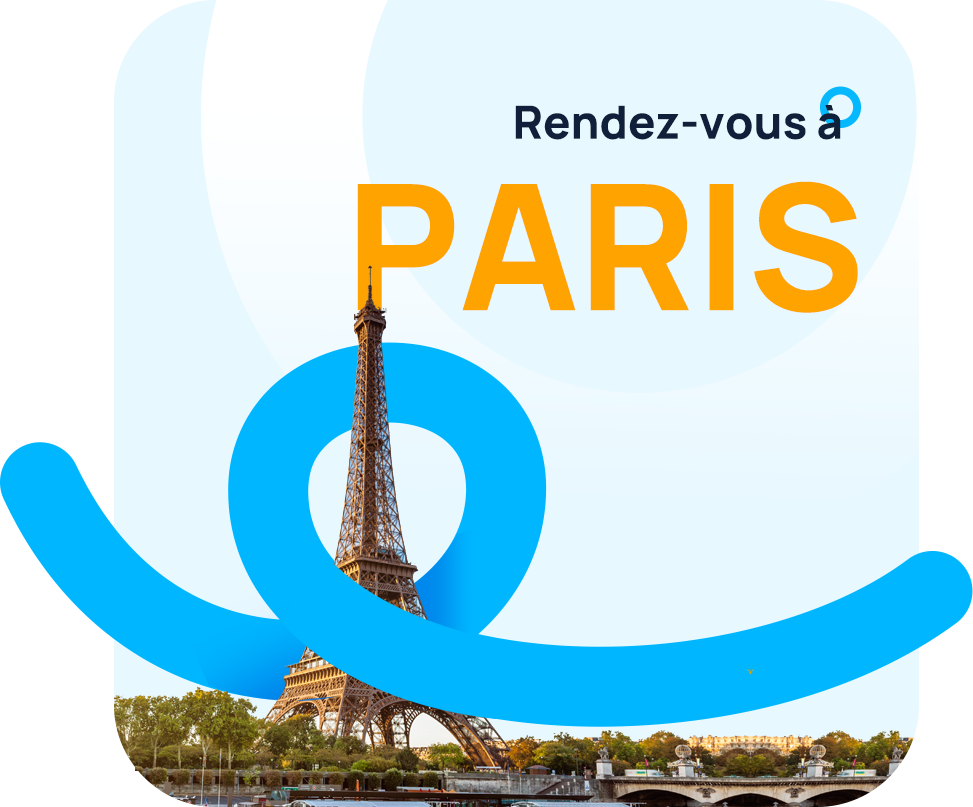 En collaboration avec Yealink et TP-Link, wnous sommes ravis d'annoncer que le Yeastar Day Roadshow 2023 se tiendra à Paris, en France, le 28 septembre 2023 ! Organized by our reliable local distributor Alliance-Com, we sincerely welcome you to be the first to experience our latest products and solutions through deep dives and live demos in a hands-on environment.
Rejoignez-nous pour une journée de réseautage, de boissons et de partage de connaissances pratiques avec des pairs de l'industrie, que vous soyez déjà familier ou nouveau à Yeastar. Après notre présentation, vous profiterez d'une superbe vue nocturne de la Seine à bord d'un bateau. Le nombre de places étant limité, ne manquez pas l'occasion de vous inscrire gratuitement et de vous assurer une place à cet événement instructif.
Ne tardez pas à vous inscrire et rejoignez-nous pour une journée Yeastar mémorable à Paris !

Organisé par Alliance-Com

28 Septembre 2023, 15h00 -23h00

Embarquement au Port Solférino, Paris 7ème (75007)
Pourquoi participer
Apprendre de
Experts en produits
Restez au courant des dernières tendances qui font évoluer les communications unifiées et découvrez comment les dernières innovations de Yeastar peuvent vous aider à garder une longueur d'avance sur la concurrence.
Découvrir le partenariat
Possibilités
Engager des discussions individuelles avec le distributeur local de Yeastar sur les stratégies de commercialisation, les avantages et les informations supplémentaires concernant le partenariat avec Yeastar ou l'amélioration de notre partenariat existant.
Développez votre réseau
Entrez en contact avec les experts d'Even Flow, les partenaires locaux de Yeastar et d'autres professionnels de l'industrie pour obtenir des informations précieuses sur le marché local et sur la façon de développer votre entreprise.

Déroulement de l'événement
Consultez le programme ci-dessous et n'oubliez pas de vous inscrire à l'avance.
Session 1 (15h00 – 16h00)
Bienvenue et introduction
Inscription, Accueil des participants à bord du Canotier.
Session 2 (16h00 – 17h30)
Introduction à la présentation Yeastar
Découvrez la croissance impressionnante de Yeastar et sa reconnaissance dans l'industrie. Découvrez les capacités des solutions Yeastar et comment elles peuvent ouvrir davantage d'opportunités pour votre entreprise, en vous appuyant sur des exemples de réussite dans différents secteurs.
Session 3 (17h30 – 18h00)
Pause détente
Prenez le temps de vous détendre et de discuter avec vos collègues de l'industrie.
Session 4 (18h00 – 19h30)
Yealink & TP-Link
Mise en lumière des nouveautés chez Yealink & TP-Link.
Session 5 (20h00 – 23h00)
Le départ en mer
Départ pour une croisière "Paris By Night",vous profiterez d'une vue imprenable sur le Paris nocturne.
Remerciements à Alliance-Com
Yeastar souhaite remercier tout particulièrement Alliance-Com qui nous a aidés à préparer et à organiser ce roadshow. Votre dévouement et votre soutien ont été déterminants pour faire du Yeastar Day 2023 Roadshow un succès. Contact Us
Vous avez des questions, des commentaires ou des suggestions ? Nous aimerions que vous nous fassiez part de vos commentaires. N'hésitez pas à nous en faire part.