Ecosystem
Analog Extensions for IP-PBX
Yeastar TA FXS VoIP Gateway migrates legacy equipment to IP system with minimal investment and disruption.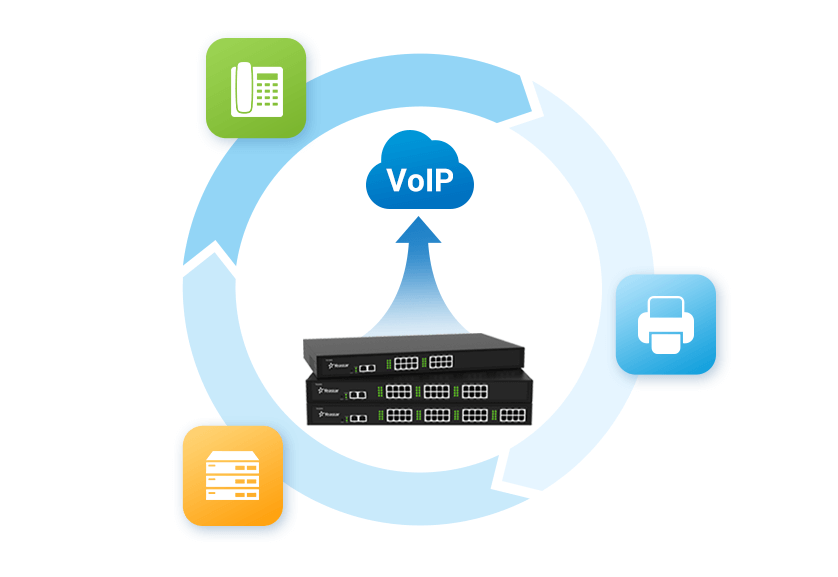 Integrate Legacy Devices to VoIP
For enterprises that want to evolve their communication infrastructures into a SIP environment, they often find it hard to ditch their legacy equipment. For hotels and enterprises with a large number of analog phones, it is not cost-saving to replace every one of them with IP phones all at once. And sometimes fax machines, postage machines, alarm systems do not function reliably over VoIP networks. In this case, you could integrate legacy equipment to the local IP system to bridge the gaps and bring the true benefits of VoIP.
Yeastar TA Series FXS VoIP Gateway connects your analog endpoints to your IP-PBX System seamlessly. Your analog endpoints will work as extensions of your IP-PBX System and utilize the IP-PBX functionalities cost-effectively.
Seamless Connectivity for Legacy Devices
Yeastar TA FXS Gateways not only provide seamless Analog-VoIP connectivity but feature a robust
suite of enterprise-grade functionalities for your ease of use.

Telephony Functionalities
Support 3-way Conference, Call Transfer, Distinctive Ringtone, Flexible Dialing Plan and more.

Fax Over IP
Support T.38 Fax for creating Fax-over-IP and enable reliable fax performance.

Excellent Interoperability
Interoperable with a broad list of softswitch, analog PBX systems, and SIP-based environments.

Easy Provisioning
Simple and intuitive Web-based interface make configuration point-and-clicks away.

Encryption Security
Support TLS, SRTP, and HTTPS security encryption technology to protect your calls.

Remote Management
Centrally monitor, manage, and configure remote gateways with Yeastar Remote Management.
Benefits for Your Customers
Preserve investment on existing analog phones, speakerphones, fax machines, and legacy PBX.
Cut communications costs with low-cost VoIP and long-distance calls
Connect remote analog phones with headquarter phone system
Migrate to VoIP at your own pace and in the most budget-friendly way
Applicable to hosted IP-PBX solution, IP-Based UC platform, or a VoIP Contact Center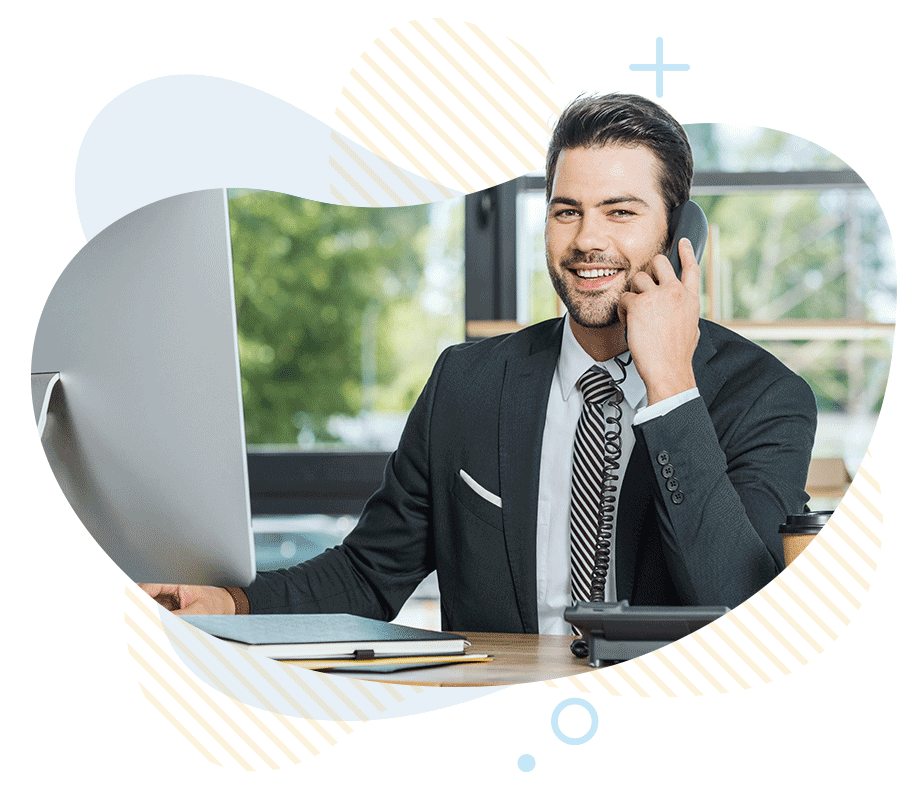 Resources
Find resources that are related to this solution.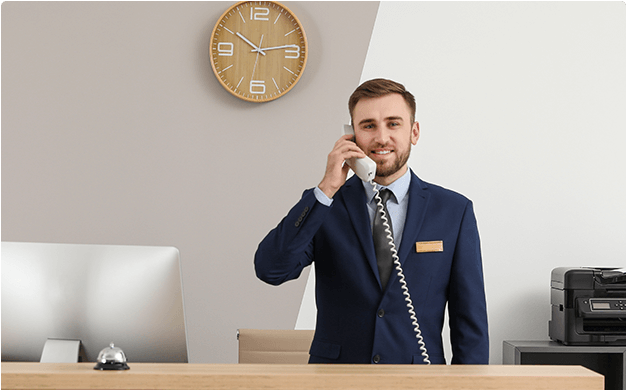 Case Study
Cham Palace Hotel Replaces Legacy Analog PBX with Yeastar VoIP System
See How →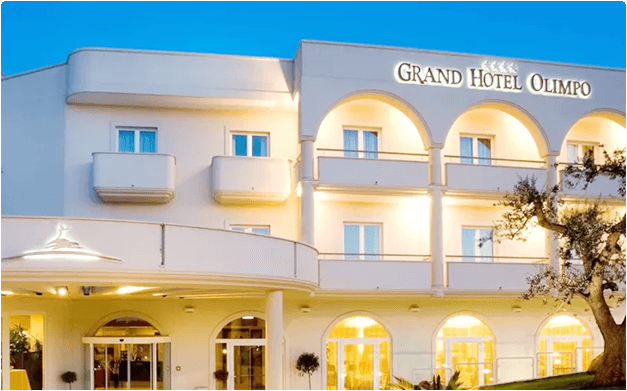 Case Study
Grand Hotel Olimpo Migrates to Modern VoIP with Yeastar
Learn How →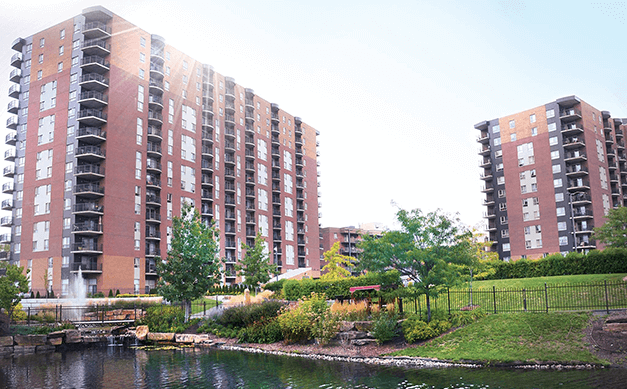 Case Study
Residence Les Marronniers Reap Huge Gains in Reliability and Cost-effectiveness with Yeastar
Learn More →
Related Products

Yeastar VoIP Gateways
Cost-effectively connect FXS, FXO, PRI, BRI, GSM, and more to VoIP

P-Series PBX System
"PBX Plus More" for elevated SME business communications

S-Series VoIP PBX
Entry-level phone system for small and medium businesses
Contact us today to get more information!