N-Series Analog Phone System
Yeastar announces the official end of life of Hybrid PBX N412 & N824 effective from April 16, 2023. The recommended replacement is S-Series PBX System, which supports higher capacity and greater performance. For more information of the EOL, please refer to here.
Yeastar N412 is a flexible and modular PBX that provides productivity-enhancing communication platform for small business. Yeastar N412 can handle up to 4 CO/BRI lines, up to 12 analog extensions, 8 SIP extensions, and 4 SIP trunks. With Yeastar N412, small business can get business-class features with a compact and powerful analog and VoIP capable system.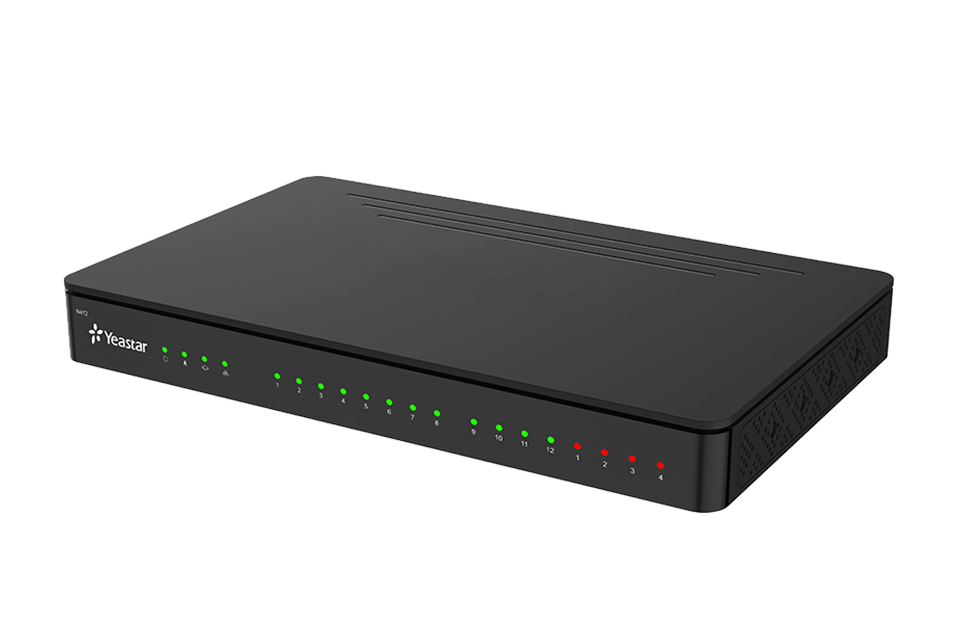 Yeastar N824 is a fully-fledged PBX that delivers advanced communications features of a large system to small office. Yeastar N824 maximizes cost-effectiveness with 8 CO lines, 24 analog extensions, 8 SIP extensions, and 8 SIP trunks. It provides all the features you need in a plug-and-play box, perfectly future proofing your telecom investment.