Zoho Desk
Bring calls to your ticketing system and create more context for customer calls by integrating your business phone system with Zoho Desk.
Category:HelpdeskWorks with:P-Series PBX System
Having customer call logs and tickets in two separate systems leads to time waste and data silos. Yeastar for Zoho Desk bridge the gap to make this process much more efficient.
Seamlessly integrates the Zoho Desk with your Yeastar P-Series phone system to enable data synchronization and maximize agent efficiency with direct call handling from within Zoho, caller display, auto ticket generation, and more.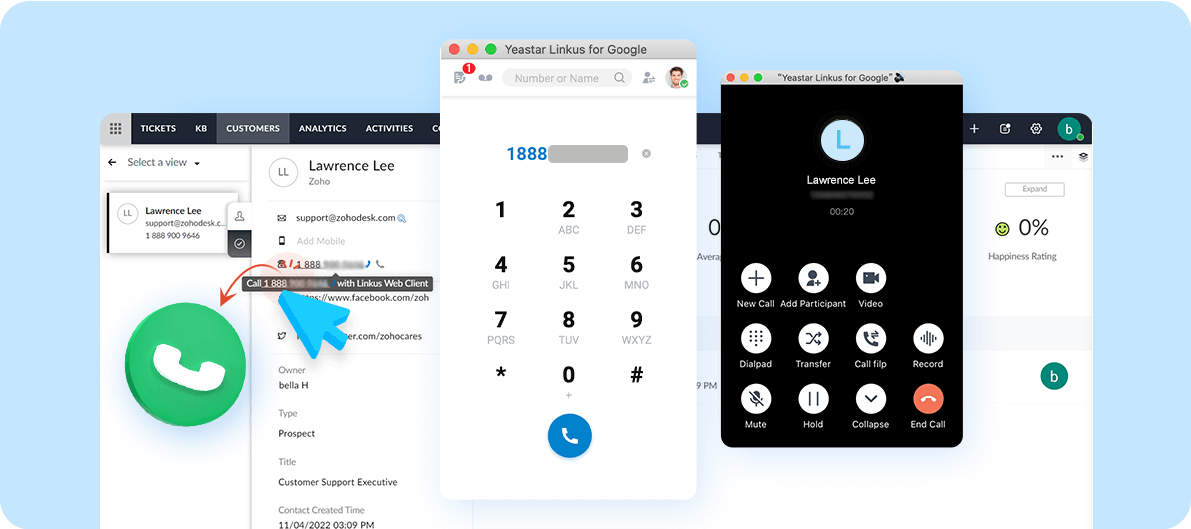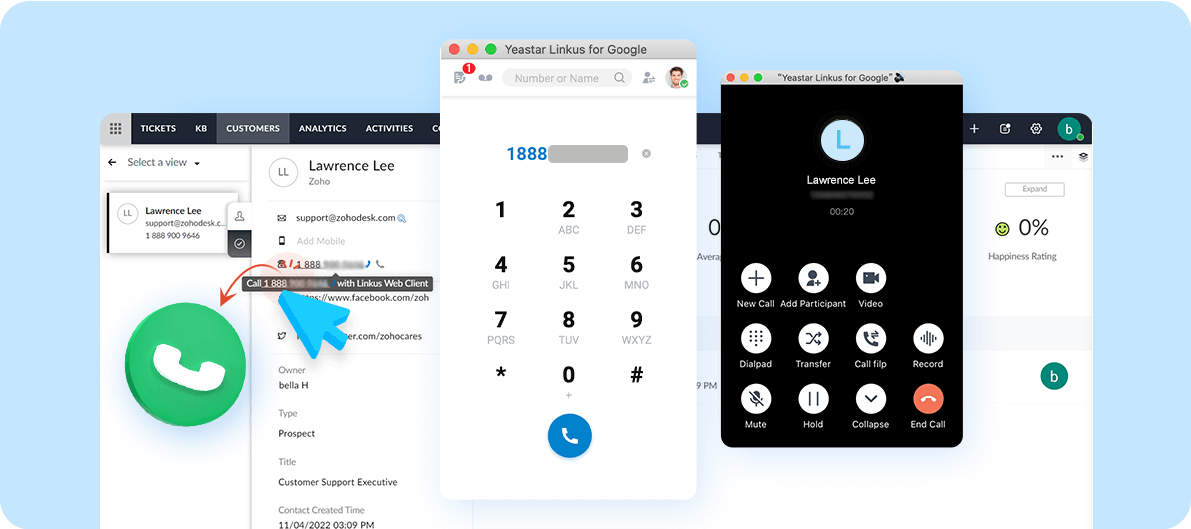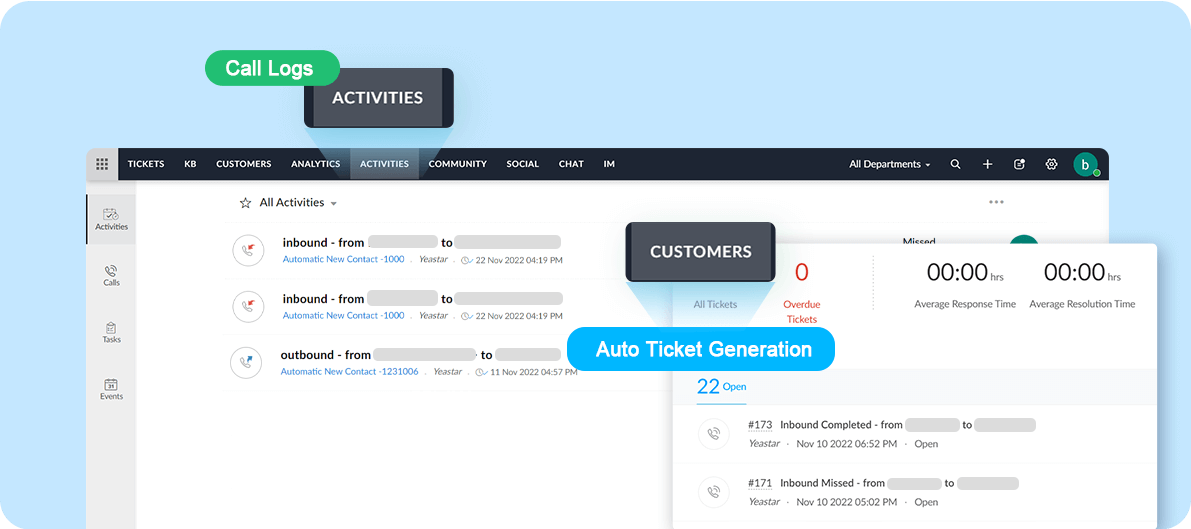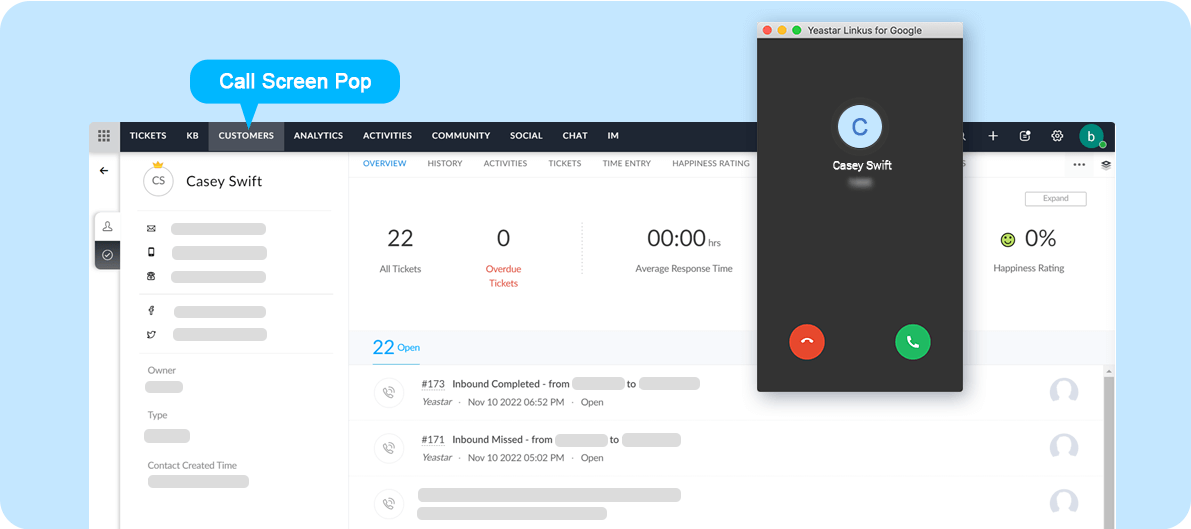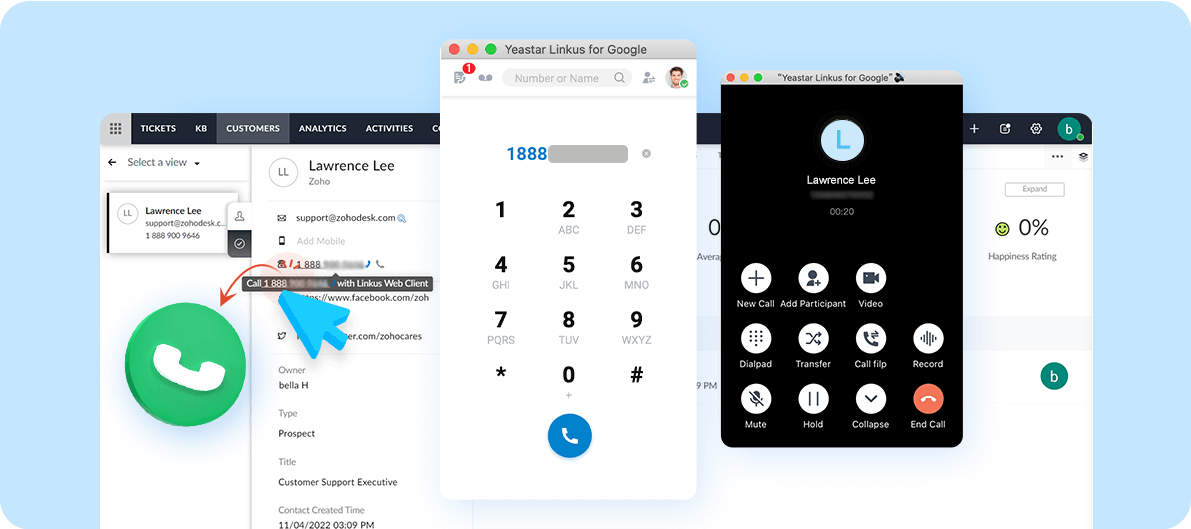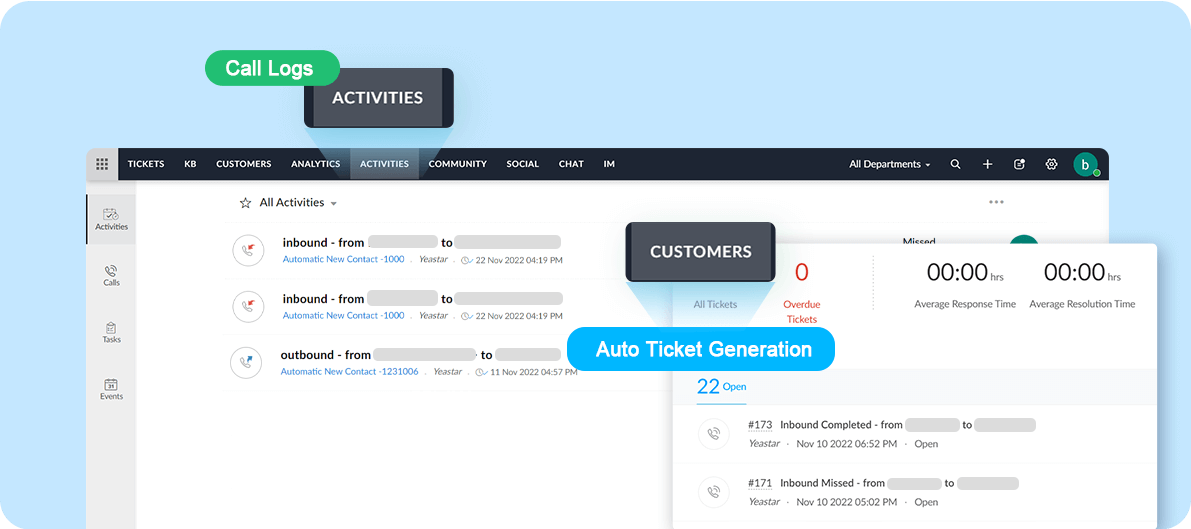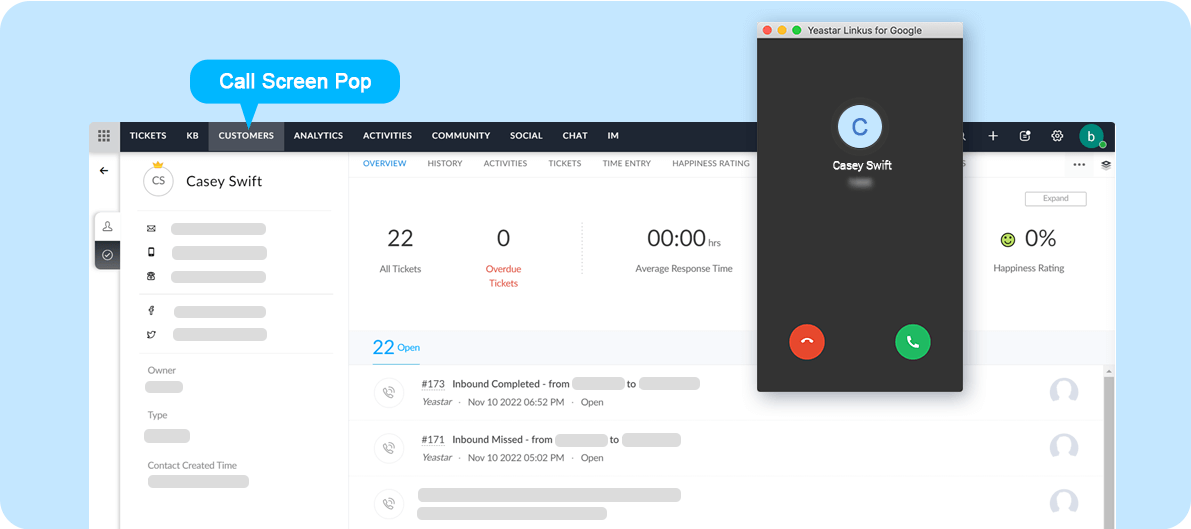 Key Features
Click-to-call. Click to call your customers straight from Zoho by using Yeastar Linkus browser extension. The complete call control features are at your fingertips, which include call record, mute, hold, transfer, and more.
Incoming Call Screen Pops. Know your callers before picking up the phone. A call popup brings up the caller's record in Zoho Desk, powering context-rich conversations. (This feature works only when you are using Yeastar Linkus Web Client or Linkus browser extension)
Contact Synchronization. Sync your Zoho Desk contacts to your PBX phonebook and benefit from caller ID match. This way, whenever your contacts call, the caller name is automatically shown on your phone display (IP Phone, Linkus UC Clients, etc.)
Convert Calls into Tickets. Set rules to auto-create tickets for your inbound/outbound calls and auto-associate these "call tickets" with your contacts, saving valuable time for what really matters.
Auto Contact Creation. Let the system create a new contact/lead for you when you receive a call from an unknown number (or when you proactively call an unknown number). Never lose track of a lead and potential business opportunity.
Call Journal. Calls are automatically logged as activity in Zoho Desk, streamlining the data and agent workflow.
Featured In
P-Series PBX System
PBX plus more. Available as cloud, software, or hardware.
.
Quick Start Reference
Before you start, you need to have a Yeastar P-Series PBX (Enterprise Plan or higher) and a Zoho Desk admin account.
Not having a Yeastar P-Series PBX yet? Apply for a 30-day free trial here.
Login to your PBX admin portal, go to Integrations > CRM > Helpdesk and get the integration authentication info.
Login to your Zoho API Console to create an server-based application with the authentication info.
Go back to the PBX admin portal to authenticate the integration.
Click to associate Zoho Desk users with PBX extensions and start enjoying!
For a step-by-step guide with screenshots, please refer to integration guides:
Requirements
Yeastar P-Series PBX: Enterprise Plan or Higher
Zoho Desk: Free, Standard, Professional, or Enterprise
x
Contact the Developer
Please contact the developer to get the app or for tech support
Developer Websitewww.yeastar.com
Phone Number15362541254
Support Emailtest@yeastar.com
Support Websitewww.yeastar.com