About This Course
Yeastar Cerfitied Technician (YSCT) course is intended for those who are new to VoIP business and Yeastar, and who will perform basic technical service for Yeastar Products for end-users or need the knowledge of their use and functionality. This course consists of 2 independent course series – YSCT (P-Series) and YSCT (S-Series), covering all the basic information you need to know about Yeastar P-Series PBX System and S-Series VoIP PBX configuration and management, and ultimately prepares you for the YSCT certification. The course outlines are as below.
YSCT (P-Series)
Part 1
P-Series PBX Overview & Basic Settings
P-Series PBX Models Introduction
Telephony Modules and Expansion Boards
Hardware Installation
Set IP Address with NFC
System Network, Date and Time, and System Prompt
Part 3
Call Features
IVR
Queue
Ring Groups
Group Voicemail
Conference
Speed Dial
Call Recording
CDR
Part 2
Extension, Trunks & Call Routing
Extension Settings: Add Extensions, SIP Terminals and IP Auto Provisioning, User Role
Trunk Connection
Call Routing
Business Hours and Holidays
Part 4
Linkus Web Clients
Linkus Web Client Overview
Contacts & Phonebook
Extension Group & Operator Panel
Instant Messaging
Call Center Solution
Video Conferencing
Subcription Plan
YSCT (S-Series)
Part 1
P-Series PBX Overview & Basic Settings
P-Series PBX Models Introduction
System login
Password and Account
Date and Time & Network Settings
System Prompt
Extension Settings
Phone Auto Provisioning
Part 3
Call Features
Ring Groups
Queue
IVR
Conference Calls
Pickup Group
Paging/Intercom
Speed Dial
Part 2
Call Control Settings
Trunk Connection
Outbound Call Control
Inbound Call Control
Time Conditions
Send and Receive Fax
Part 4
Basic Maintenance & Linkus UC Clients
Call Recording
CDR and Recordings
User Permission
Event Center
Linkus UC Solution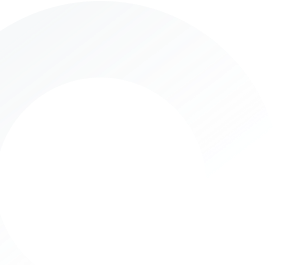 Get Trained with Diverse Training Platforms
Yeastar training services are organized in flexible formats. You could choose highly-interactive instructor-led webinar or self-paced online video training at your preference.
Webinar
Reach and interact with Yeastar training experts at home, office, or anywhere at your convenience. Check the schedule, learn, and get certified.
Onsite Training
Get the most with highly interactive traditional in-class hand-on training. Learn with other attendees, Yeastar training experts or our authorized training partners.
Online Self-training
Train yourself with completely free, self-paced, well-crafted video tutorials. Take the course you need and advance your career anywhere anytime.
YSCT Certification Exam
30 choice questions
60 mins time limit
70% for passing score
3 chances in total (Need to retake the course if you fail 3 times.)
*You will be certified as Yeastar Certified Technician after you have completed the training course and pass the exam. This certificate is valid for 3 years and can be renewed by retaking the exam.