Yeastar Certified Technician
This certification course is intended for those who are new to VoIP business and Yeastar, and who will perform basic technical service for Yeastar Products for end-users or need the knowledge of their use and functionality. In this course, you will learn how to configure, manage and maintain Yeastar VoIP PBX at a basic level.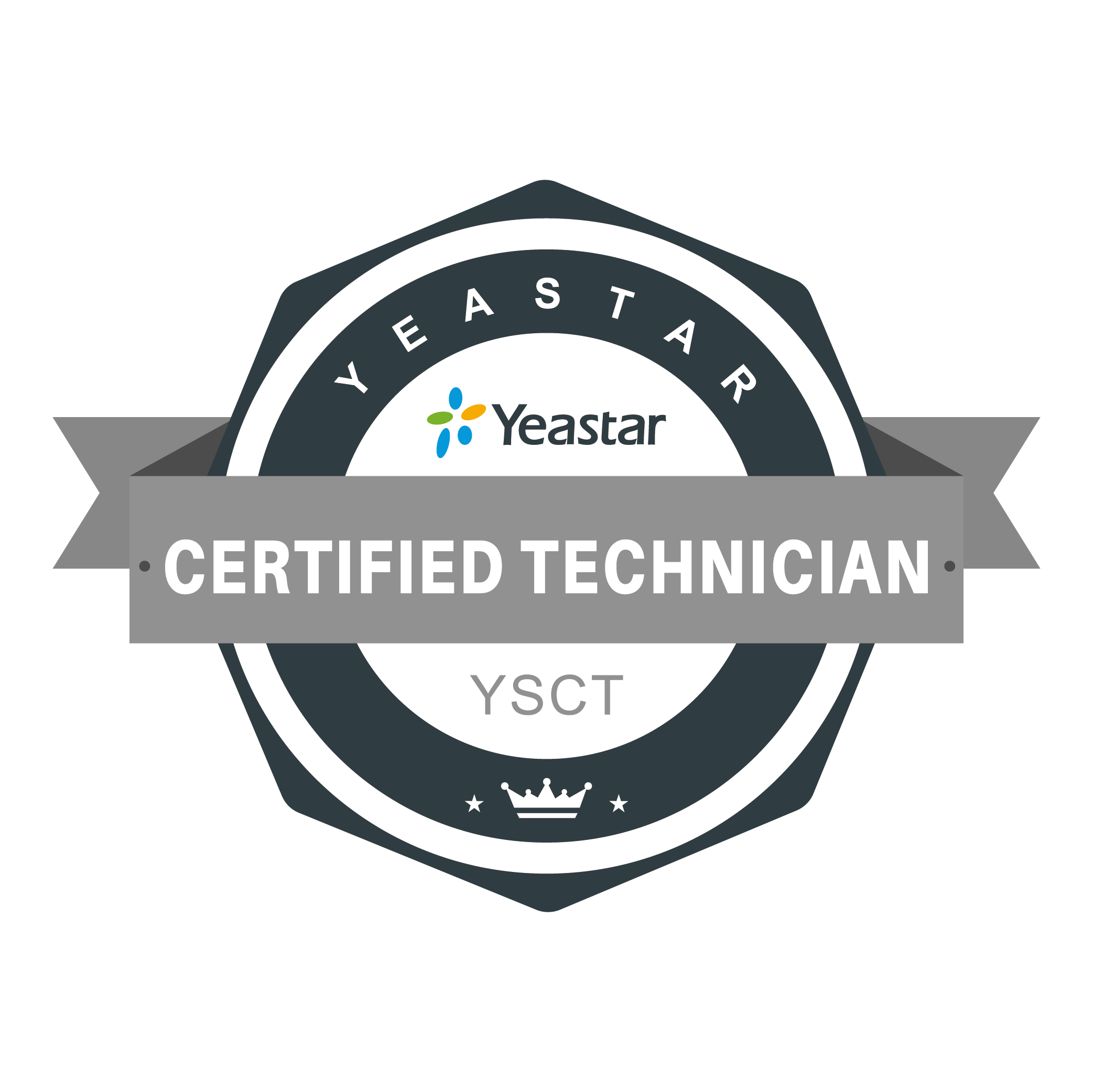 This certification course includes two independent course series – YSCT (P-Series) and YSCT (S-Series), which are designed respectively for the learning of Yeastar P-Series PBX System and Yeastar S-Series VoIP PBX. By passing either course series, you will be certified as Yeastar Certified Technician.
YSCT (P-Series) Course Outline
Part 1 P-Series PBX Overview
Part 2 Basic Configuration
Part 3 Call Features
Part 4 Basic Management
Part 1 P-Series PBX Overview
P-Series PBX Models Introduction
Telephony Modules and Expansion Boards
Hardware Installation
Part 2 Basic Configuration
Set IP Address with NFC
Installation Wizards & Password and Account
System Network, Date and Time, and System Prompt
Extension Settings: Add Extensions, SIP Terminals and IP Auto Provisioning
Linkus UC Clients Introduction and Settings
Call Control Settings: Trunk, Call Rules, Business Hours and Holidays, IVR
Part 3 Call Features
Ring Groups
Queue
Conference Calls
Speed Dial
Voice Prompts: Music on Hold & Custom Prompts
Part 4 Basic Management
Backup and Restore
Firmware Upgrade
System Reboot and Factory Reset
Troubleshooting: Ethernet Capture Tool & Port Monitor Tool
YSCT (S-Series) Course Outline
Part 1 Basic Configuration
Part 2 Call control settings
Part 3 Basic Management
Part 4 Basic Maintenance
Part 1 Basic Configuration
System login
Password and Account
Date and Time
System Prompt
Network Settings
Set Extensions
Auto Provisioning
Part 2 Call Control Settings
Trunk Connection
Outbound Call Control
Inbound Call Control
Time Conditions
Send and Receive Fax
Part 3 Basic Management
IVR
Ring Group
Queue
Conference
Pickup Group
Paging/Intercom
Speed Dial
Part 4 Basic Maintenance
Call Recording
CDR and Recordings
User Permission
Event Center
System Maintenance
Linkus UC Solution
Get Trained with Diverse Training Platforms
Yeastar training services are organized in flexible formats. You could choose self-paced online video training, highly-interactive online webinar, or instructor-led classroom training as you prefer. Onsite classroom trainings at Yeastar or our partner's site are both offered.