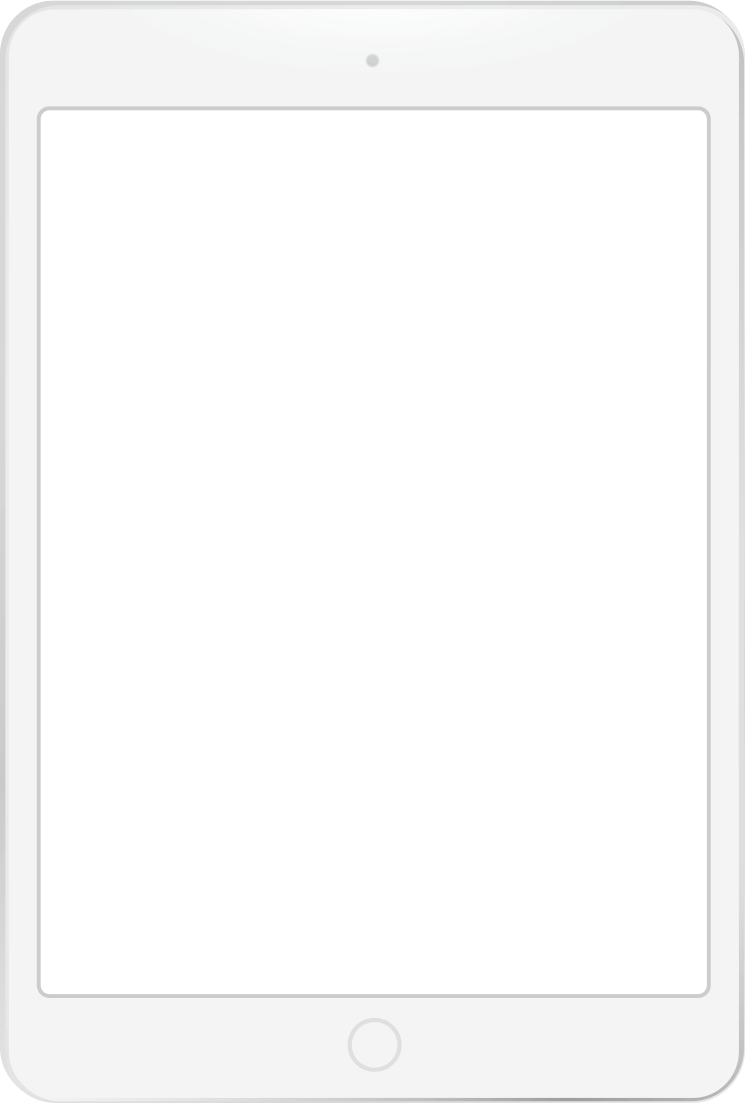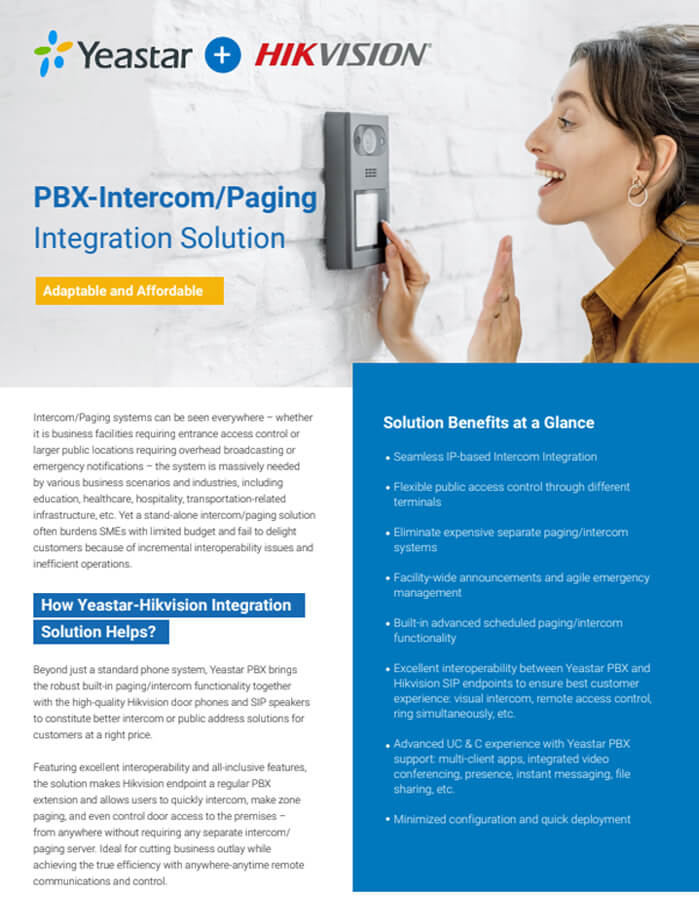 Yeastar & Hikvision
PBX-Intercom Integration Solution
PBX-Intercom/Paging Integration Solution
Intercom/Paging systems are massively needed today – whether it's for business public access control, facility-wide overhead broadcasting, or zone emergency alerts. Addressing the specific needs, Yeastar-Hikvision integration solution brings the powerful intercom, paging and phone system features - all in one solution - to help SMEs elevate efficiency with welcoming user experience, while cutting the overhead costs.
Key Take Aways
The benefits of Yeastar-Hikvision Integration Solution at a glance
The topology of the Yeastar PBX-Intercom/Paging Integration
Powerful integration features for Public Access Control, Overhead Broadcasting, Business Unified Communications
Common use cases for different business facilities & industries: office building, school, hospital, airport, unattended parking lot, etc.