MAN3000
TMS Integration
Achieve easy, holistic, real-time monitoring
under multisite PBX deployment scenarios

Solution Description
Headquartered in Johannesburg, South Africa,Man3000 develops and manufactures its own product, the Man3000 Telephone Management Solutions, and has distributed it to over 650 dealers in 30 countries, as of 1989.
The Man3000 Solutions have been integrated with Yeastar PBX System for many years, and the two complement each other perfectly. Together, Yeastar and Man3000 bring greater convenience to businesses and help them tackle pain points such as overrunning budgets, the constant logging in and out between headquarter and branch PBX, and lack of actionable insights to improve staff productivity, etc.
Test the integration with Yeastar P-Series Cloud Edition30-day Free Trial.
Ecosystem: Telephone Management System
Supported Products:
Yeastar:
P-Series PBX System, Yeastar Central Management (YCM), S-Series VoIP PBX, Yeastar Management Plane (YMP)
MAN3000:
Man3000 Telephone Management Solutions, hosted & onsite
Key Features & User Benefits
Multi-PBX Monitoring
Call Budget Control
Analysis, Reports & Alerts
Live monitor devices in the multi-site network on a single platform without constantly switching back and forth.
Display CDR (Call Detail Record) together with Employee Name, Extension Number, Account/Pin Code for easier tracking.
Visualize CDR in clear, live graphs that are easy to understand and offer informative insights into staff productivity.
Plan ahead and assign budgets with the help of custom rate tables based on real ISP fee rates.
Automatic Budget Barring features help to re-assign budgets on a daily, weekly, or monthly basis automatically if the spend limits are reached.
Facilitate decision-making processes by bundling up different ISP rates, cross-comparing, and reveal who's the most suitable and cost-effective choice
Filter and find out the top 40 calls ranked by Pin Code, costs, duration, etc. and have reports sent straight to email automatically
Productivity Analysis features help track live call usage per user, like unanswered calls, incoming calls, outgoing calls, transferred calls, and internal calls, with access to live records anywhere & anytime.
Receive alerts via emails when there's an unauthorized call or call duration & budget exceeds limits
Solution Architecture & Screenshoots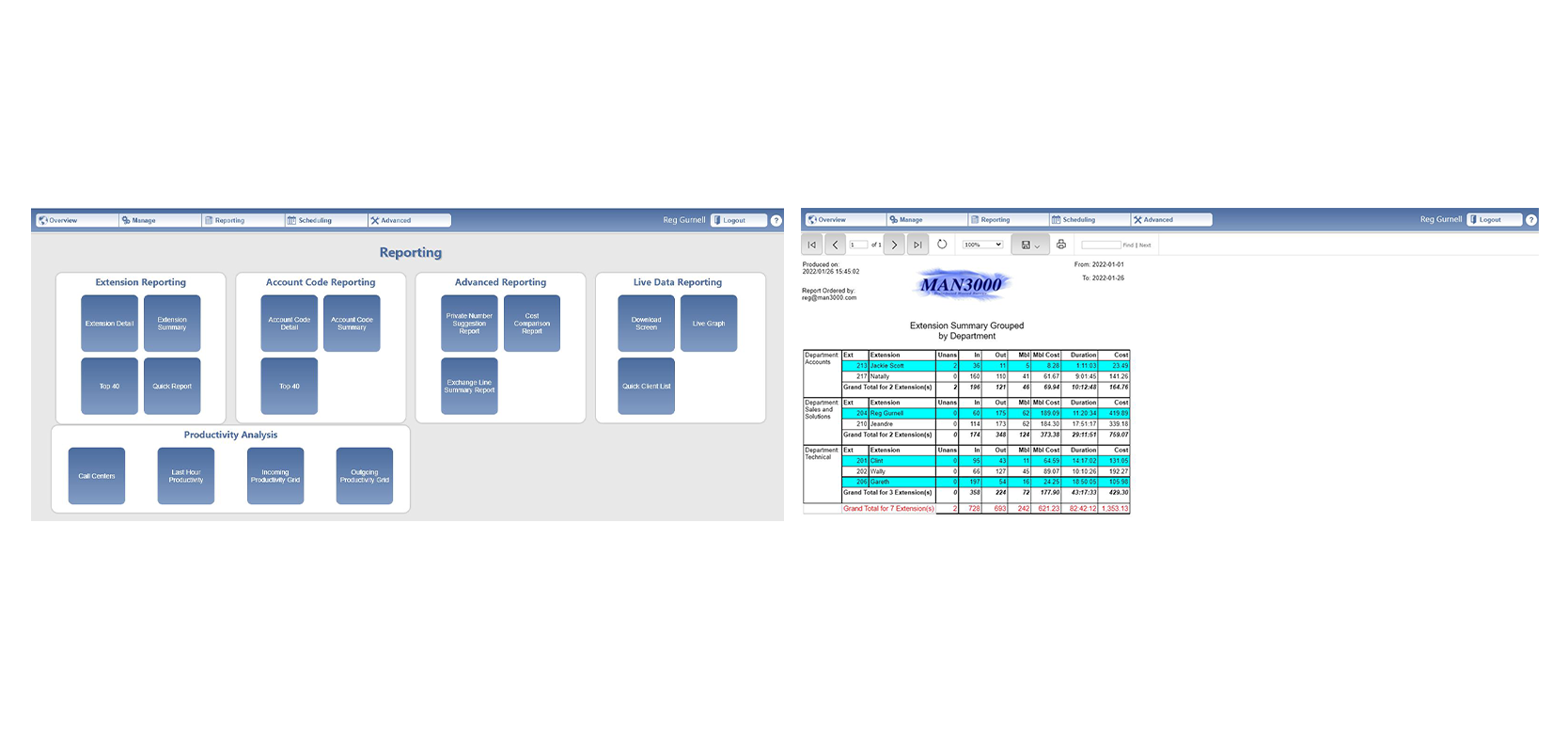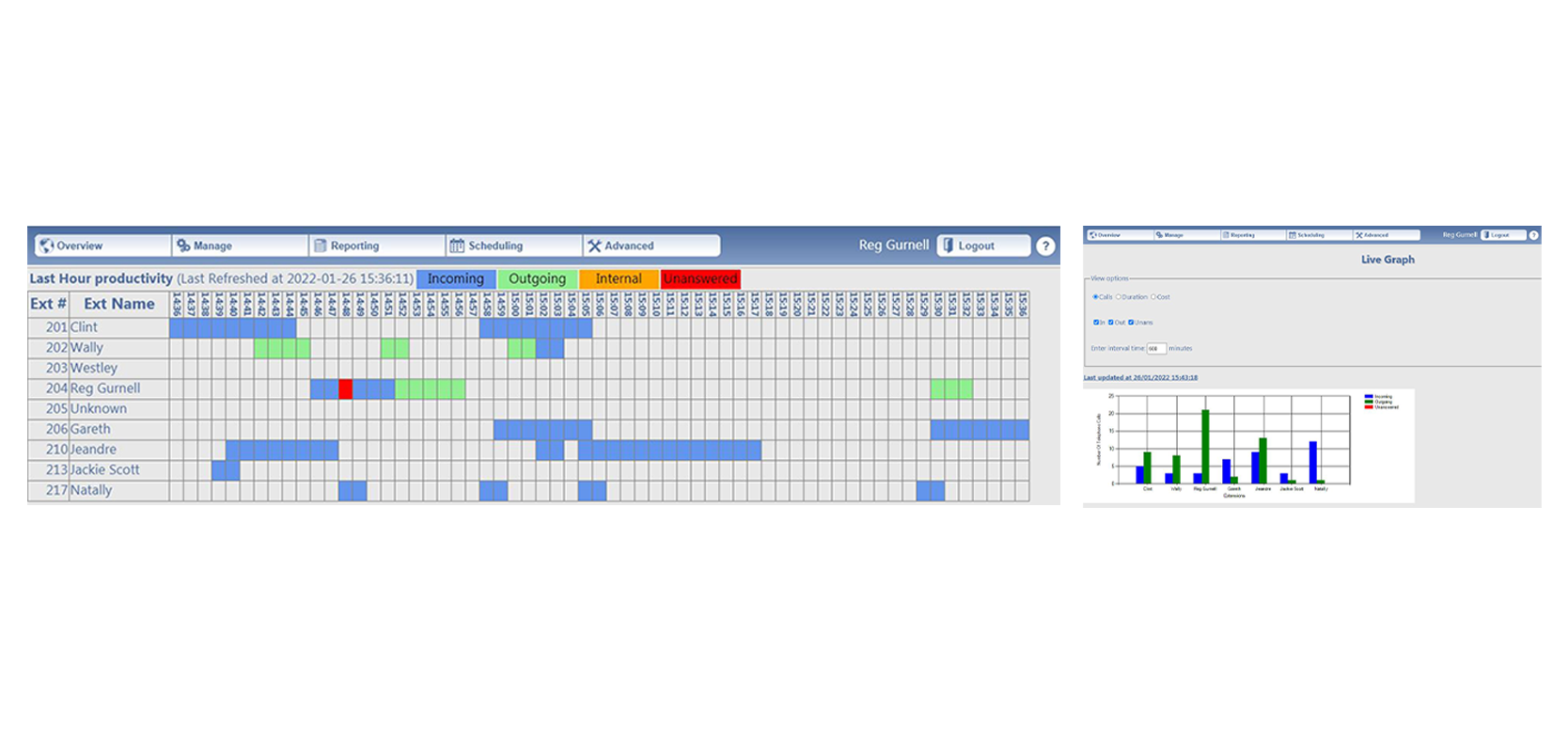 Drop us a message if you need any help