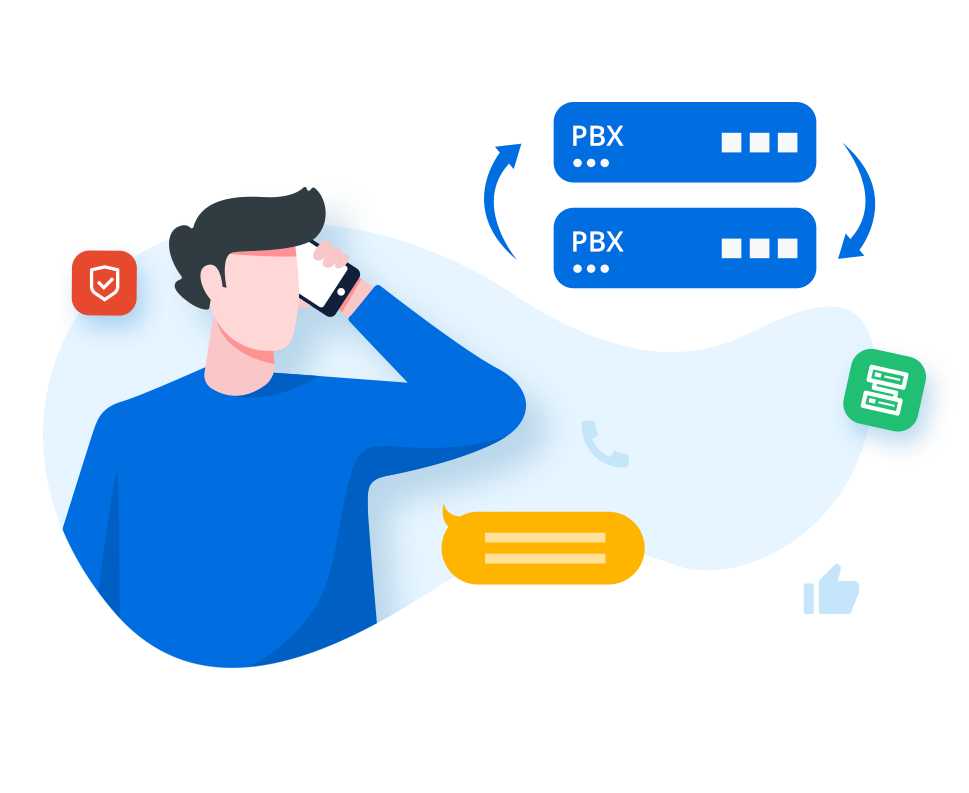 Have you ever lost business because of an unforeseen outage that prevented you from reaching clients, suppliers, or employees? If you risk significant losses due to restricted connectivity, building high availability into your business phone system cannot be put off any longer.
Covering both on-premises and cloud deployment scenarios, Yeastar PBX's redundancy solutions provide instant system failover protection, allowing you to stay connected and in business in the event of an emergency, outage, or natural disaster.
Key Features and Advantages
Real-time Data Mirroring
All PBX phone system settings and customer data are mirrored to your standby server in real-time, avoiding data loss or the hassle of manual backup.
Instant Failure Detection
Automatic detection of server failure with customizable parameters like heartbeat interval and dead time threshold to minimize the potential detection offset.
Automatic Failover
Once the primary PBX server fails, the standby server swiftly takes over to ensure the normal operation of your phone system, keeping the downtime to a minimum.
"2+1" Redundancy
Include both local redundancy setup (Hot Standby) and geo-redundancy setup (Disaster Recovery) to cover almost all failure scenarios. It's easy to deploy either one or a combination.
Event Notifications
Be prompted with emails or phone calls in the event of any PBX server failure or automatic failover. Fix the failed system right away while your business phone calls remain unaffected.
Easy Implementation
No technical expertise is required. It takes only minutes to complete the setup and have the solution running.
Related Yeastar Phone Systems and Services
.
Entry-level on-prem phone system for small businesses.
Easy-first unified communications for businesses of all sizes.
Free UC softphone clients designed for Yeastar business phone system.
.
Contact us today to get more information!