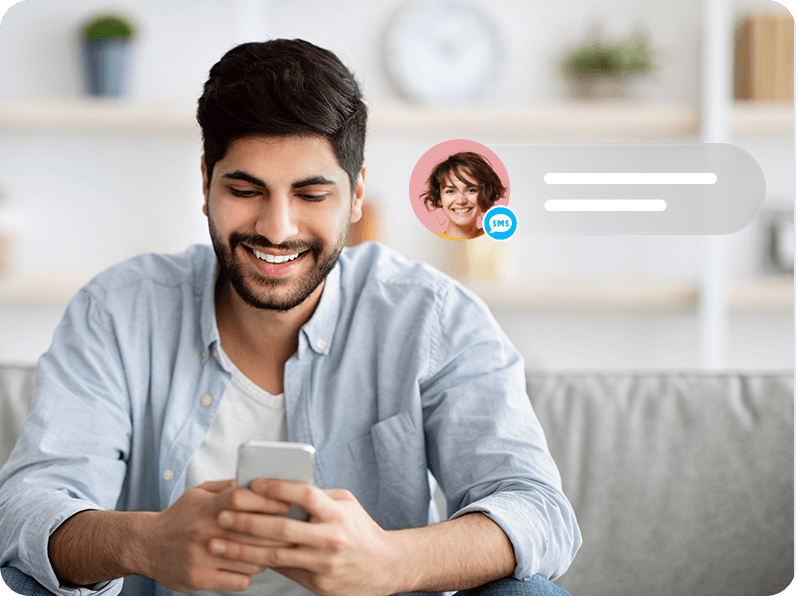 SMS messaging is effective in promoting business as it reaches your customers directly. It's also effective in notification when an event occurs. The potential of SMS is huge.
Positioned to respond to this trend, Yeastar P-Series Phone System offers inbuilt SMS messaging feature and can be integrated with Yeastar VoIP GSM Gateway to achieve additional features such as Email to SMS/SMS to Email, and bulk SMS scheduling.
PBX Built-in SMS Solution
Send and reply to your business SMS/MMS messages, right from the user apps (web, desktop, mobile) of Yeastar P-Series Phone System. The PBX offers an Omnichannel Messaging feature that allows you to manage customer messages from multiple channels in one place, without additional devices.
One-way and two-way SMS/MMS
Transfer SMS to colleague with all history included
Message customers through biz number, not personal apps.
Total SMS messages sent/received statistics per number
Seamless SMS trunks integration: Twilio, Telnyx, Bandwidth, and Flowroute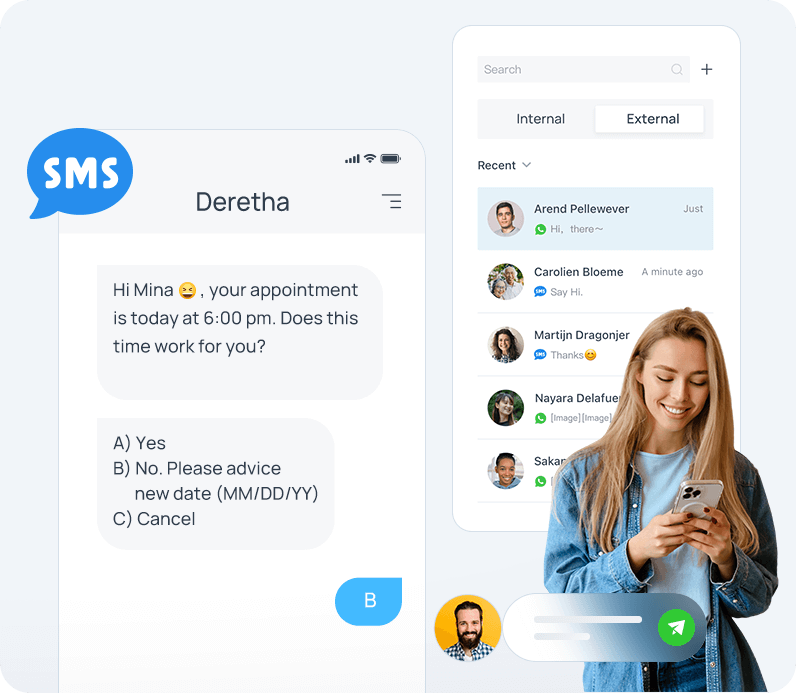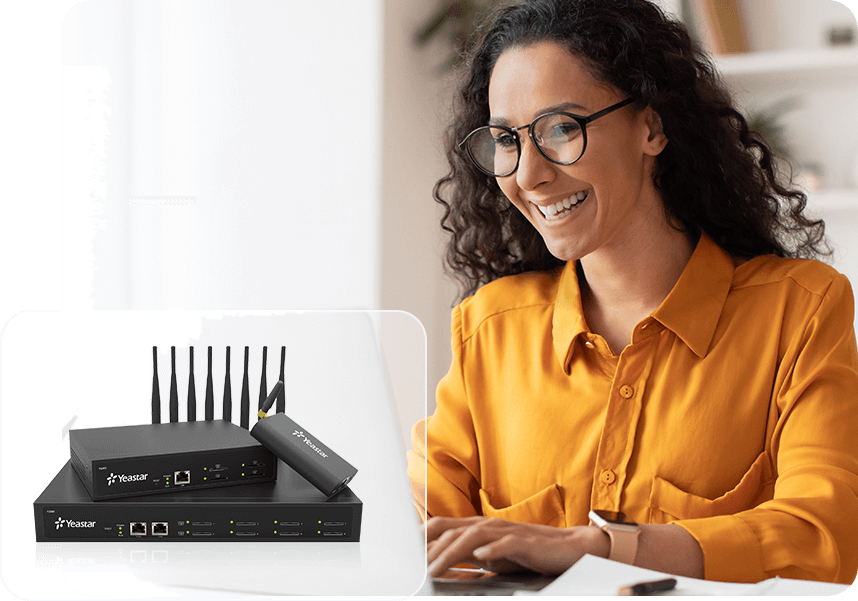 SMS Messaging via Gateways
Yeastar TG Gateway's SMS feature is a great tool in implementing SMS campaign. With TG Gateway, sending bulk SMS is only clicks aways on the web broswer. When connected with Yeastar phone system, additional features like Email to SMS, SMS to Email, and receiving PBX event notifications via SMS are achieved.
SMS are sent from GSM/WCDMA/4G LTE trunk cost-effectively
Send bulk SMS with personalized information
Schedule SMS to go out at a specific time and date
Manage and group SMS contacts
Provide open API to connect external SMS clients
Related Products and Services
.
Offer GSM WCDMA / 4G LTE channels to line up PBX with cellular trunks.
Easy-first unified communications for businesses of all sizes.
Free UC softphone clients designed for Yeastar business phone system.
.
Contact us today to get more information!