Yeastar Phone System
Directory Service
Integration
Sync user information from your existing directory services for automated user administrations and SSO.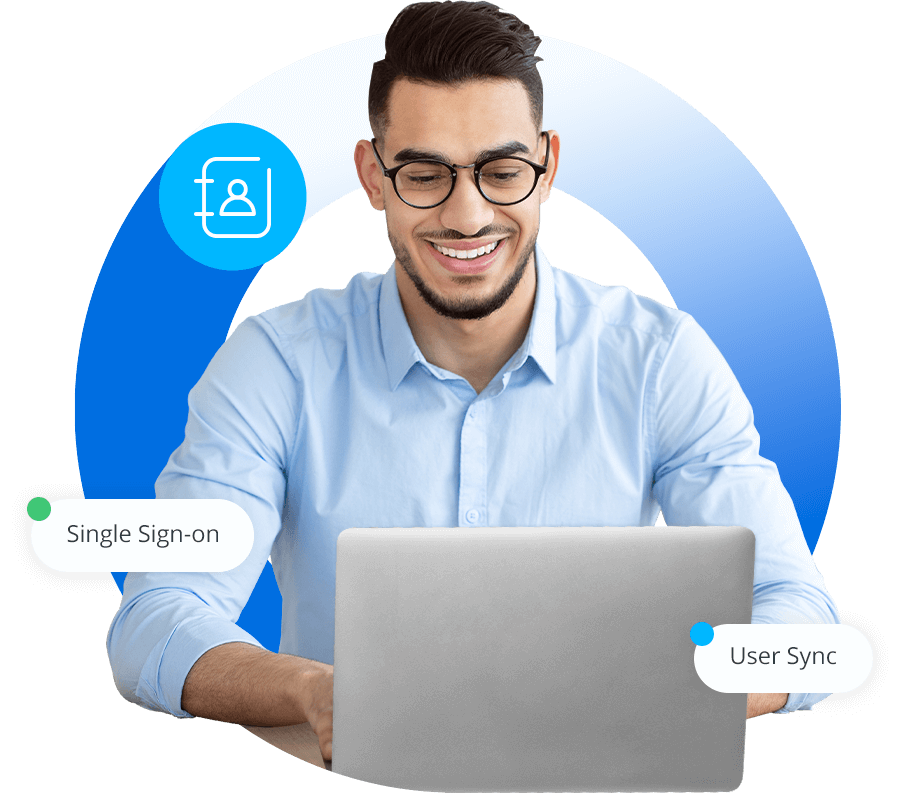 Sync up Microsoft 365 or Windows directory service with your Yeastar P-Series PBX System to automatically create extensions and set up Single Sign-on (SSO) authentication.
After the integration, your Microsoft Azure AD or local Active Directory's users, organization units, and groups can be synchronized to the PBX as needed. And PBX extensions can sign into their Linkus UC Clients via Microsoft credentials. Just keep administration simple with a single source of user information, getting tasks done faster with all in sync.
Ecosystem: Directory Services Integration
Supported Products:
Yeastar:
Yeastar P-Series PBX System (Cloud, Appliance, Software Edition)
3rd-party:
Microsoft 365 Azure AD
Microsoft Active Directory (Windows Server)
Key Integration Features & Benefits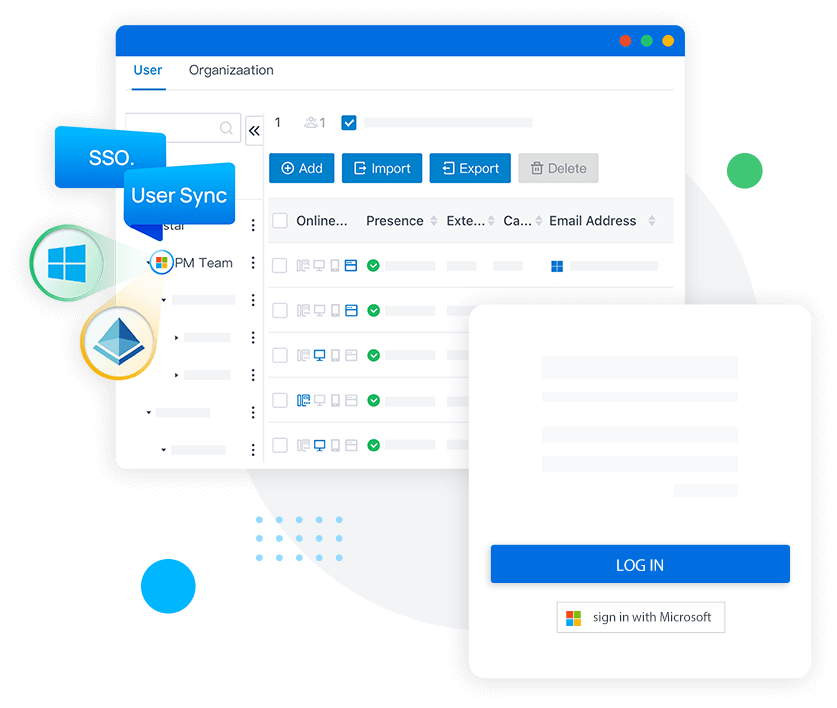 Map Users and Organizational Information
.
Pull all your employee information from your existing Microsoft directory into the PBX's extension directory, making administration faster and easier. Key user information, such as username, email, job title, and organization, is updated automatically in the PBX whenever changes are made in your Microsoft directory.
You can choose to synchronize all your Microsoft directory's users, users in specific groups or organizational units, or write your own filter to sync only the users you needed.
Enterprise Single Sign-on (SSO)
.
Give users one less password to remember and administrators an easier solution to manage. By enabling the Single Sign-on feature, your users can sign into the PBX's Linkus Web/Mobile Client using their Microsoft accounts.
Automatic User Provisioning
.
Create new users in your Microsoft directory service and automatically create and assign their PBX extensions, so calling and other unified communications features of your business PBX system are instantly accessible to the new users.
You also get the flexibility to automatically delete a user's PBX extension, if the user were removed (or disabled) from your Microsoft directory service.
Manage users centrally through your Microsoft directory service, where you've already built your user management and credential strategy around.
Automate the process to create, update, and delete PBX extension accounts based on your integration settings, simplifying the user onboarding and account maintenance experience.
Experience it Free, Right Away
Experience how the solution will work for your business with our 30-day PBX free trial or contact us for personalized demo.
Contact us today to get more information!