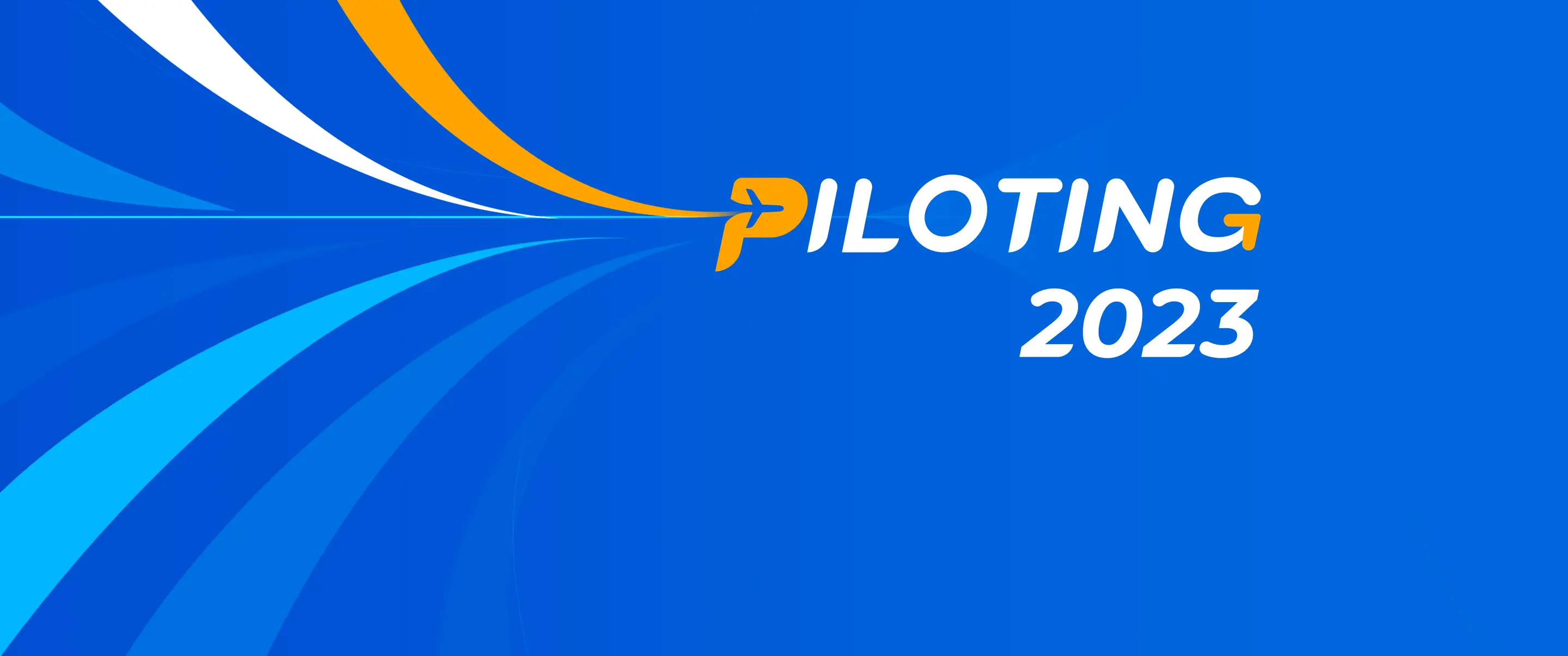 Piloting 2023 Contest: Take Off!
Welcome to Piloting 2023, an exciting contest that offers you the chance to have a closer look at Yeastar, stay up to date with our latest product updates and resources, and win some fantastic prizes along the way.
Prizes:
✈️ Grand Prize: we will draw one final winner from all entries to give away round-trip tickets to Xiamen, China.
🎫 For Active Engagement: all those who earn more than 45 entries will receive a $100 USD coupon that can be used towards any subscription of P-Series Cloud Edition, P-Series Software Edition, and Yeastar Workplace.
How to Enter:
Click any available tasks on the left and log in with your email.
Complete the list of tasks to gain more entries to the sweepstake.
New tasks will be unlocked every one or two weeks. Stay tuned!
Entry Closing:
All entries must be received by June 8, 2023. No later entries will be valid. The winners will be announced within 7 days of the entry closing.
NEW TASK
Try Yeastar Workplace ROI Calculator
What's the value in using a workplace resource management solution like Yeastar Workplace Meeting Room or Desk Booking System? Clearly, the benefits go beyond employee experience to a significant return on investment. The potential savings might come from less adminstration, saved valueable employee productivity time, better space utilization, and more.
Wondering about ROI and how it might work for you?
Log in on the left and click to try the Yeastar Workplace ROI Calculator. You will get a hint on your potential monthly savings and return on investment.
Download Yeastar P-Series PBX Cloud Edition Solution Brief
.
As hybrid work becomes the norm, cloud-based UC services delivered through an "as-a-service" model is gaining popularity due to unparalleled ease of use, functionality, flexibility, and scalability. For channel partners, it adds a predictable recurring revenue stream to the bottom line, which means once you have sold the service, you are going to get paid repeatedly.
Yeastar P-Series PBX System Cloud Edition features a high availability architecture, a centralized management platform, a complete suite of calling and more UC features, and flexible deployment and partner models to lower the barrier to the increasingly growing cloud PBX market.
Log in on the left and download the solution brief for more details.
Get the Secret Code from the Upcoming Webinars
.
Yeastar has a full schedule of webinars in April. In addition to the regular product training and certification courses, we have added two new educational courses that will walk you through VoIP and IP PBX cover-to-cover as well as some country-specific webinars to explore local situations, demands, and solutions.
We will reveal the secret code during all these webinars and you can use this code to earn 10 entries into this contest!
Sounds like a lot, right? Add to your calendar now and save the date!
10Apr, 2023
What Is VoIP
9:00 PM – 10:00 PM GMT
11Apr, 2023
What Is IP PBX
9:00 PM – 10:00 PM GMT
YSCSS
April 12 – 13
YSCT
April 17 – 20
YSCT
April 24 – 27
YSCIS
April 24 – 27
See the full Yeastar Academy schedules for April here.
Download Yeastar Workplace Solution Kit
.
The state of today's physical office has been evolving.
As employers looking to bring remote working employees back to the office, hybrid work seems to be the model going forward. An increasing number of organizations have been implementing hot desking strategies to support this flexible working arrangement, as well as paying greater attention to their foot traffic and space usage patterns. The arising smart technology also provides the extra muscle for enhancements on space utilization and employee experience.
Log in on the left and download a comprehensive solution kit of Yeastar Workplace to see how it helps adapt your office to the new reality like above, boost employee experience and productivity, and reduce real estate costs.
Infographic: Return to the Office in 2023
.
As the world is emerging from the pandemic, many businesses are considering or have already started bringing their employees back to the office. Workers are in a tug-of-war with executives over remote working. The debate continues in 2023.
We put together some of the most recent and valuable stats about how the return to the office is going on now. For example, how many employees are working fully remotely, on-site, or in a hybrid mode now? How have employee preferences toward work locations changed ever since the pandemic? What technologies are adopted to facilitate a smooth transition back to the office?
Log in on the left and download this infographic for a quick overview.
TDM Upgrade Accelerate Kit
.
Download this eBook fresh out of the oven and earn your first entry!
From a quick look into the history and status quo of TDM PBX to insights into if TDM PBX is dead, this eBook helps you get a better grasp of the landscape of the current TDM PBX market.
Better yet, you can take a list of helpful resources from this eBook to convince your customers who are still using TDM PBX and reverse their "if it isn't broke, don't fix It" attitude. We also provide detailed descriptions, comparisons, and several success stories of Yeastar's TDM-to-IP migration solution.
Some of the highlight topics include:
Why lots of businesses are still hanging on to TDM PBX
8 signs that TDM PBX is hurting your bottom line
Cost analysis of TDM to IP migration
10 misconceptions about TDM to IP migration debunked
Yeastar's TDM-to-IP migration solution brief & case study
Sign up on the left, download this eBook, and add one more entry to the contest!