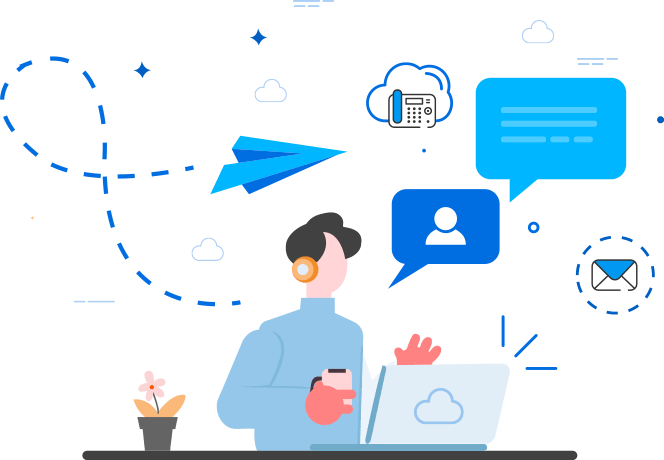 Any problems during your free trial?
Looking for More?
Jump-start a Hosted PBX Business
Are you a service provider looking to quickly launch cloud PBX services? Yeastar has the answer. Serve your customers with a full suite of UC tools, including voice, video, applications, collaboration, and more in a simpler way.
Turnkey Solution
With a ready-to-go turnkey solution, no need to worry about servers anymore. Everything can be up and running with in even a day. Bring your own trunk, SIP endpoints, and other services.
Yeastar Central Management
It just takes a few clicks to create a cloud PBX instance for your customer through a centralized service delivery platform. Scale as needed. Monitor and manage in real-time.