Yeastar Achieves Oracle Validated Integration with Oracle Hospitality OPERA
XIAMEN, CHINA — September 5, 2023 — Yeastar, the world's leading provider of unified communications solutions and member of Oracle Partner Network (OPN), today announced that it has achieved Oracle Validated Integration Expertise with Oracle Hospitality OPERA PMS for its P-Series PBX System to bring enhanced communications solution for hotels, resorts, and other hospitality establishments.
To achieve the Oracle Validated Integration Expertise, partners like Yeastar must meet a series of qualifiers and pass a rigorous technical review to ensure the integration is functionally sound and performs as tested. This seamless integration between Yeastar P-Series PBX System and Oracle brings a comprehensive suite of hospitality-centric features to both channels, including enhanced wake-up calls, call accounting, minibar charging, voicemail, housekeeping room status, and more.
Adaptable to both small and large-scale hotels, Yeastar P-Series PBX System delivers easy, reliable, and secure communications tailored to each hotel's needs. It works seamlessly with almost any hotel IT infrastructure and phone lines to save investment and is easy to use and manage with intuitive user clients and point-and-click configurations. Thanks to the PBX's cutting-edge communication features and redundancy solution, hoteliers enjoy efficient service with peace of mind.
Together with Oracle OPERA property management system, Yeastar P-Series PBX System further automates the essential front-desk and housekeeping functions, so that hotel staff can focus on being productive and managing guest experiences. Through this validated integration, Yeastar and Oracle OPERA PMS exchange data in real-time, realizing features such as:
Display guest name on room phone calls
Blocks external calls when a room is not occupied
Automate the wake-up call services
Collect room call data, define call rates, and add telephony charges to guest bills
Dial maid codes on the room phone to update the room's minibar consumption or the housekeeping status
Set Do-Not-Disturb for guest rooms
Plus, Yeastar P-Series PBX System also facilitates all communications within and outside the hotel. With Linkus UC Clients for the PBX, hotel staff can be reached wherever they are, and the administrator can customize the hotel IVR, voicemail, and call accounting for enhanced customer services. Additionally, the front desk, cordless, and mobile can be set to ring at the same time, so no guest call is missed.
"We have been seeing a lot of hospitality customers looking for a robust phone system that can be deployed alongside their existing PMS systems. Yeastar has been committed to outperforming the expectation and this validated integration with Oracle has expanded our list of supported PMS and PMS middleware integrations," said Prince Cai, Vice President of Yeastar. "With the added hospitality features, hoteliers now can benefit from a more integrated phone system solution that enhances operational excellence and guest satisfaction."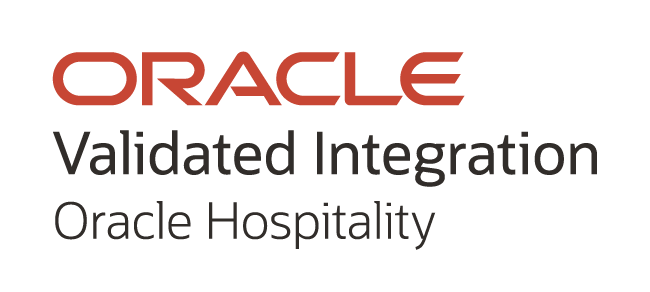 About Yeastar
Yeastar helps businesses realize digital values by making communications and workplace solutions easily accessible from ownership and adoption to daily usage and management. Yeastar has established itself as a leading provider of UC solutions with a global partner network and over 450,000 customers worldwide. Committed to delivering the right technology to value-oriented businesses, Yeastar offers products and services for UC&C, workplace scheduling, and hybrid workplace to enable them to win in the modern digital world. For more information about Yeastar or to become a Yeastar partner, please visit https://www.yeastar.com.