Download Brochure to Learn the
Top 4 Use Cases of Yeastar Workplace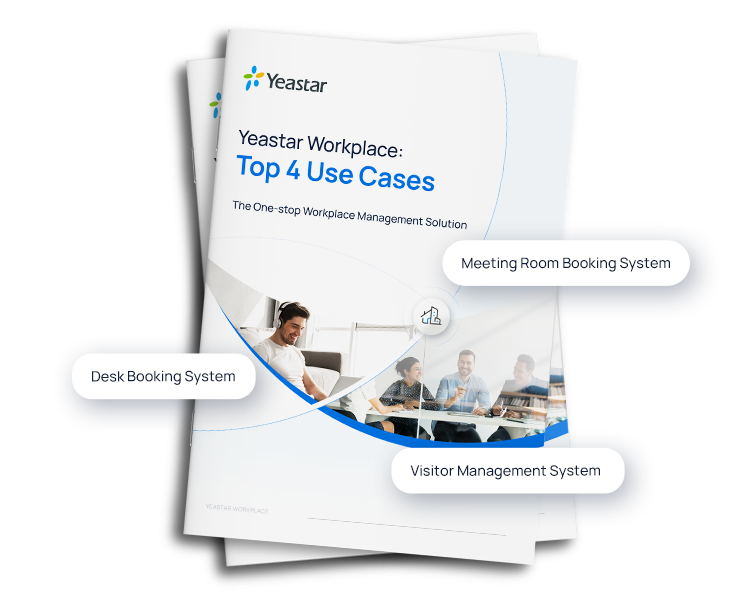 Yeastar Workplace is a one-stop workplace management solution. Except for the existing meeting room booking system, a desking booking system and a visitor management system will soon be revealed in the coming October.
This brochure sheds light on 4 types of modern offices that feature Yeastar Workplace as the solution:
Hybrid Work
Multi-story & Multi-building Enterprises
Co-working Spaces
Return to the Office (R.T.O)
Download to find out how Yeastar Workpalce can help them
Optimize space booking experience
Improve space utilization
Enable hot desking & flexible seating
Streamline visitor reception process
Also, a sneak peek at what features Yeastar Desk Booking System & Visitor Management System would include.
Download for Full Details