Select Your PBX Model:
Monthly Annually Save up to -- %
Comprehensive Feature Breakdown
Standard Enterprise Ultimate
Telephony Features
AutoCLIP
Call Routing
Call Forwarding
Call Monitoring
Call Parking
Call Pickup
Call Recording
Call Flip
Call Switch
Call Transfer
Call Waiting
Caller ID
Conference Rooms
Speed Dial
Dial by Name
DNIS
DID (Direct Inward Dialing)
DND (Do Not Disturb)
DOD (Direct Outward Dialing)
CID-based & DID-based Call
Allowed/Blocked Number
Business Features
Call Recording
Call Allow/Block List
BLF Support
Business Hours & Holidays
Boss-Secretary
Custom Prompts
Distinctive Ringtone
Music on Hold
MOH Playlist & Streaming
T.38 Fax
Fax to Email
Voicemail
Group Voicemail
Voicemail to Email
LDAP Server
PIN List
Speed Dial
Emergency Number
Emergency Notifications
SIP Forking
IP Phone Concurrent Registrations
CTI for Desk Phone Control
Function Keys
Hotkeys
Administration & Security
Web-based Management Portal
Graphical Dashboard
Auto Provisioning
Bulk Import & Export
Extension Directory
Group & Organization
User Role & Permissions
Operation Logs
Event Logs & Notifications
Backup and Restore
Troubleshooting
Built-in SMTP Server
Network Drive
SNMP
AMI
Remote Management
Hot StandbySupported on the Appliance & Software Edition.
Security
SRTP & TLS Call Encryption
Password Policy Enforcement
Auto & Static Defense
IP Blocklist
Country Allow/Blocklist
Global IP Blocklist
Outbound call frequency restriction
Two-Factor Authentication (2FA)
Unified Communications
Linkus UC Clients
Web Client
Mobile Client (iOS & Android)
Desktop Client (Windows & MacOS)
Google Chrome Extension
Presence
Native Contact Management(Personal Contacts, Company Contacts)
Audio Conferencing
WebRTC Audio Call
Function Keys on Web Client
CTI
Select & Dial with Hotkey on Desktop Client
Door Phone Video Preview
Voicemail
Voicemail Transcription
Group Voicemail
Voicemail to Email
Pop-up URL
Microsoft Teams Integration (via Call2Teams)
Instant Messaging
Personal and Group Chat
File Sharing
Rich Emojis
Cross-client Synchronization
Remote Access Service Since the Cloud Edition is inherently accessible from anywhere, Remote Access Service is only for the Appliance & Software Edition
Custom PBX Domain Name (FQDN)
PBX Web Portal Remote Access
Linkus UC Clients Remote Connection
LDAP Server Remote Access
Function-based Security Control
Remote SIP Service Since the Cloud Edition is inherently accessible from anywhere, Remote SIP Service is only for the Appliance & Software Edition.
Private & Secure Tunnel
Easy Remote SIP Endpoints RegistrationRegister your remote IP phones, branch office PBXs, VoIP gateways, and alike remote SIP endpoints to the PBX easily as if they were deployed on your PBX's intranet.
Granular Security Control
No Port Portwarding & NAT Issues
WebRTC Trunk
Call Center
Switchboard-type Queue Panel
Queue Callback for Reduced Call Abandonment
Real-time Wallboard
SLA for Performance Measurement
Insightful Call Center Reports
Omnichannel Messaging
Unlimited SMS Trunks & WhatsApp Accounts Integration
Central Message Inbox
Automatic Contacts Matching
Chat Assignment & Transfer
Elevate Chats to Calls in One Click
Message Sent/Received Statistics Per Channel
Phonebooks
PBX-native Contacts Management
Separate Permission Control Per Phonebook
CRM Contacts Synchronization
Call Accounting
Custom Rates Applied to Outbound Calls
Analysis Report on Telecom Expenses
CRM Integration
Click to Call CRM Contacts
Incoming Call Popups
Auto Call Journal
Contacts Synchronization
Support for Hubspot, Zoho, Salesforce, Bitrix24, and Odoo
Helpdesk Integration
New Ticket Auto-creation
Click to Call Helpdesk Contacts
Incoming Call Popup
Auto Call Journal
Contacts Synchronization
Support for Zendesk and Zoho Desk
Microsoft 365 Integration
Microsoft Teams Integration
Outlook Integration
Azure Active Directory Integration
User Sync & Single Sign-on (SSO)
API
PBX Configuration APIs
Call Control APIs
uaCSTA Control APIs
Event Notification APIs
Hotel PMS
Windows Active Directory Integration
User, Organization Unit, Group Synchronization
Auto Extension Assignment for New User
Single Sign-on (SSO)
Faster and Easier Administration
Video Calls
Video Calls on Web Client
Video Calls on Mobile Client (iOS)
Video Conferencing
Bulk Email & Instant Link Invitation
HD Audio and Video
Screen Sharing
In-meeting Team Chat
Linkus Client SDK
Integrate voice calling to any application easily
Web/Browser SDK
Mobile SDKs: Android, iOS
Desktop SDKs: Windows, MacOS
Feature-rich voice experience HD Calling, Call Control, Call Recording, Call History, Notifications, and more features
Rich, Programmable Code Samples and UI
Secure Authentication with Tokens
Faster and standarized development
Frequently Asked Questions
Which plan should I choose?
Each company has unique needs. While many users decide on a plan based on users and feature requirements, these are the general guidelines we had in mind:
PBX Appliance Models:
P550: for companies with less than 50 users and 25 concurrent calls
P560: for companies with 50-200 users or 30-60 concurrent calls
P570: for companies with 200-300 users or 60-120 concurrent calls
Feature Plans:
Basic Plan: for companies with basic business communications needs.
Standard Plan: for companies with remote/mobile workers and need to stay connected anywhere anytime.
Enterprise Plan: for companies with sophisticated remote working, call center, and system integration demands.
Ultimate Plan: for companies with the need to bring all communications stacks in one integrated system, regardless of locations.
Note: before you subscribe a standard or above plan in this page, please make sure you have a P-Series appliance in place.
If you need a PBX appliance/software PBX/Cloud PBX or need any recommendation on the solution, feel free to send us a message for expert help.
Is there a free trial?
Yes! For each P-Series PBX appliance, users can log into their PBX's Management Portal > Plan to enable a 30-day free trial (each PBX can enable the free trial for only once).
For users who have not purchased a P-Series appliance yet or prefer to use a cloud or software PBX, it's recommended to try out the features with our P-Series Cloud Edition 30-day free trial. All three editions of Yeastar P-Series PBX System (Appliance, Cloud, Software) share the same feature scope.
How do I upgrade my plan?
To upgrade the plan for your P-Series appliance, simply click the "upgrade" button on this page or upgrade in your PBX's management portal. You can also contact your device provider for help.
You can upgrade your plan at any time and only the prorated difference will be charged.
Does the listing price include VAT?
No. All price listed in this page are exclusive of VAT and is for P-Series Appliance Edition only. For the pricing of the P-Series Cloud and Software Edition, please contact us.
Which payment methods are accepted?
We accept payment by PayPal, by credit card (VISA / MasterCard / AMERICAN EXPRESS / Discover Card), and by offline payment (with payment instruction via email).
What if I decide to downgrade or cancel?
You can choose not to renew your subscription or subscribe to a lower plan while your current plan is still valid. The lower plan will take effects automatically when your higher plan expires.
Not ready to buy?
Sign up for a free walk-through of our "PBX-Plus-More" unified communications solution.
Need help? Contact us
1Confirm Plan
2Billing Info
3Checkout
4Order Status
Confirm your Plan info

Invalid SN. Please check and try again.
Plan Details
P550
Enterprise
$ 33.25 USD /month
billed annually
Subscription Term:
1 - year monthly
Plan (before):
-- (annual)
Plan (after):
-- (annual)
Total:$-- USD
Total:$-- USD
Next
The prices listed in this page are in U.S. dollar and do not include additional taxes, fees, and surcharges. Supported payment methods: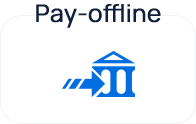 Fill in your billing info
The information will be used in your invoice.
Invalid SN. Please check and try again.
Order Summary
Monthly Subscription Fee:
$-- USD
Subscription Term:
1 - year Monthly
Expiration Date (before):
--
Expiration Date (after):
--
Plan (before):
-- (annual)
Plan (after):
-- (annual)
PayPal Automatic Annual Renewal:
--
Auto-renewal Discount:
-$-- USD
(3 days prior to the service expiration date)
Next Billing Amount:
$-- USD
Select your payment method
PayPal Payment
Supported payment via PayPal or credit cards (VISA / MasterCard / AMERICAN EXPRESS / Discover Card).

Offline Payment
The payment instruction will be delivered to your mailbox after you submit the order.

Auto-renew the subscription before it expires (this can be canceled at any time)
Additional 5% OFF for the first- year month of subscription
By placing your order, you agree to the Terms of Service and Privacy Policy.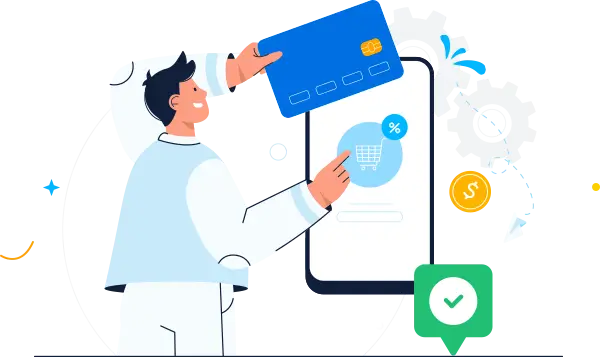 Payment Succeeded
Thank you for your payment. An automated payment receipt and invoice will be sent to your email. And the subscription will take effect on your PBX automatically. Just setup the service on your PBX and enjoy it!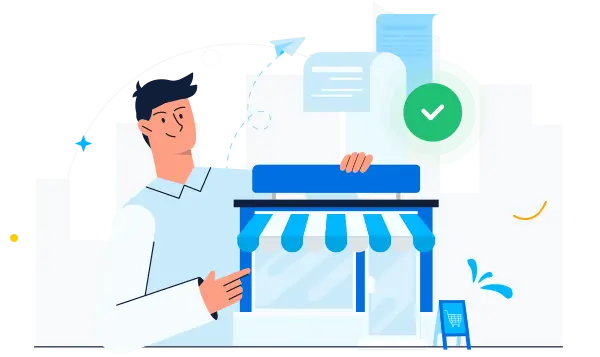 Thank You! Your Order is Confirmed
The order confirmation email has been sent to your mailbox and our sales will contact you actively for the payment instruction. If you have any questions, please contact us at sales@yeastar.com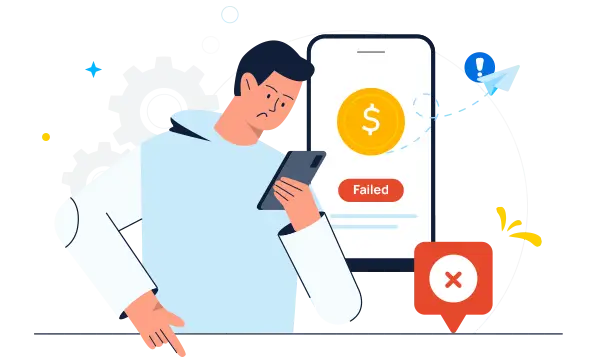 Payment Failed
Oops…it seams that the payment didn't succeed. If you have any problems with the payment, please try again or check our PayPal Payment Guide
Do you want to downgrade your plan?
Opps, something went wrong