Odoo
Manage and track calls effortlessly in Odoo. Save your agents' precious time and boost customer satisfaction with call automation.
Category:CRMWorks with:P-Series Phone System
Save your agents' precious time and boost customer satisfaction with call automation. Yeastar P-Series Phone System provides seamless integration with Odoo to bring enterprise calling capabilities into your CRM system, automating call management, call logging, and contact synchronization for a streamlined workflow and maximized efficiency.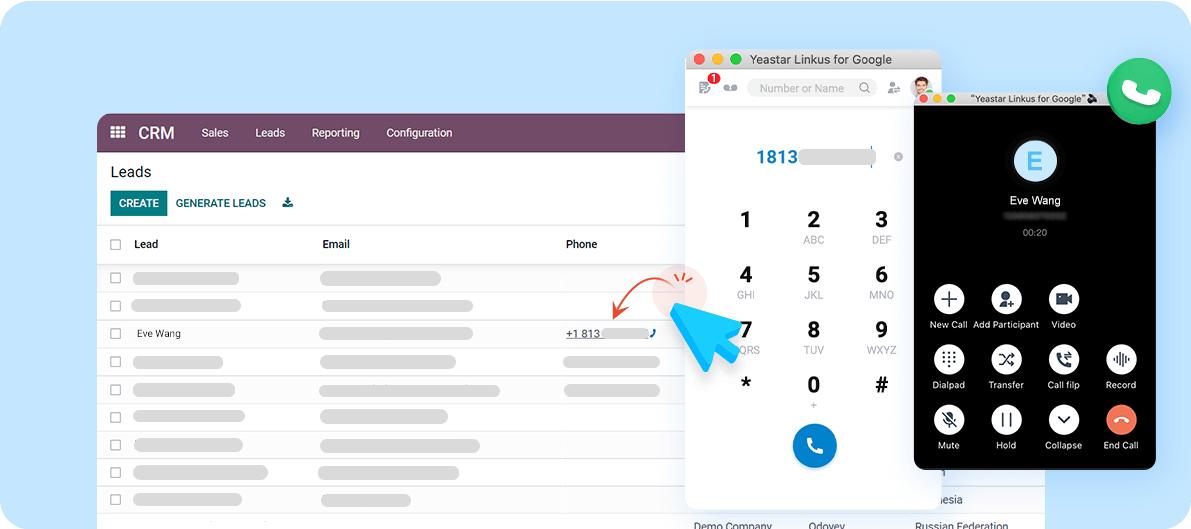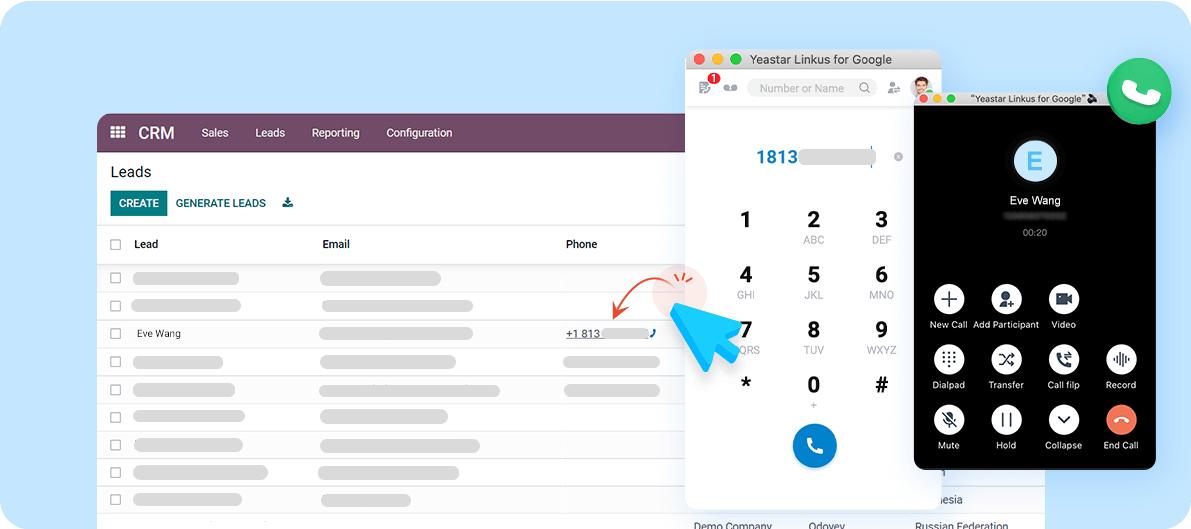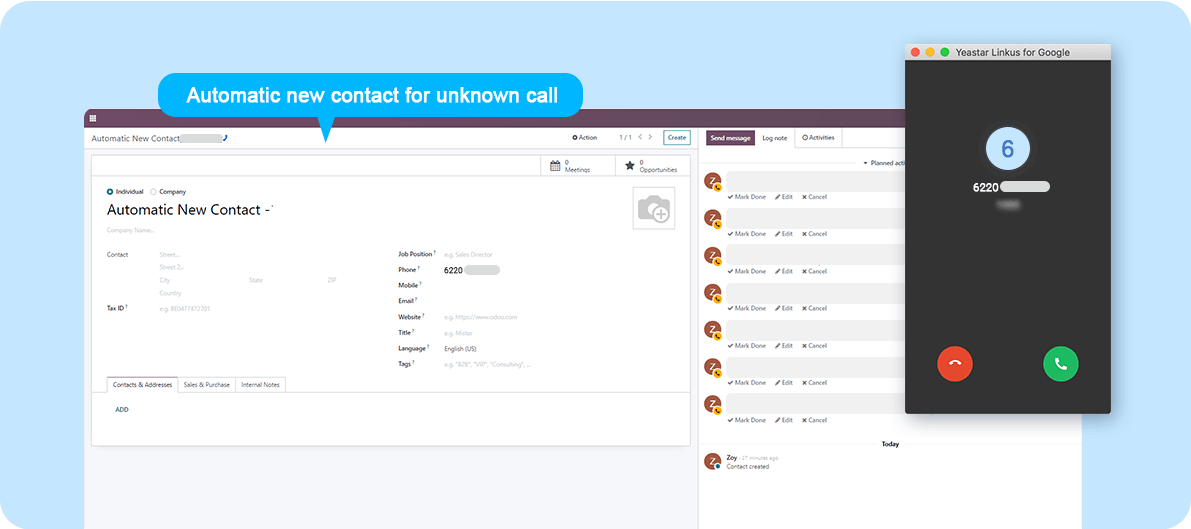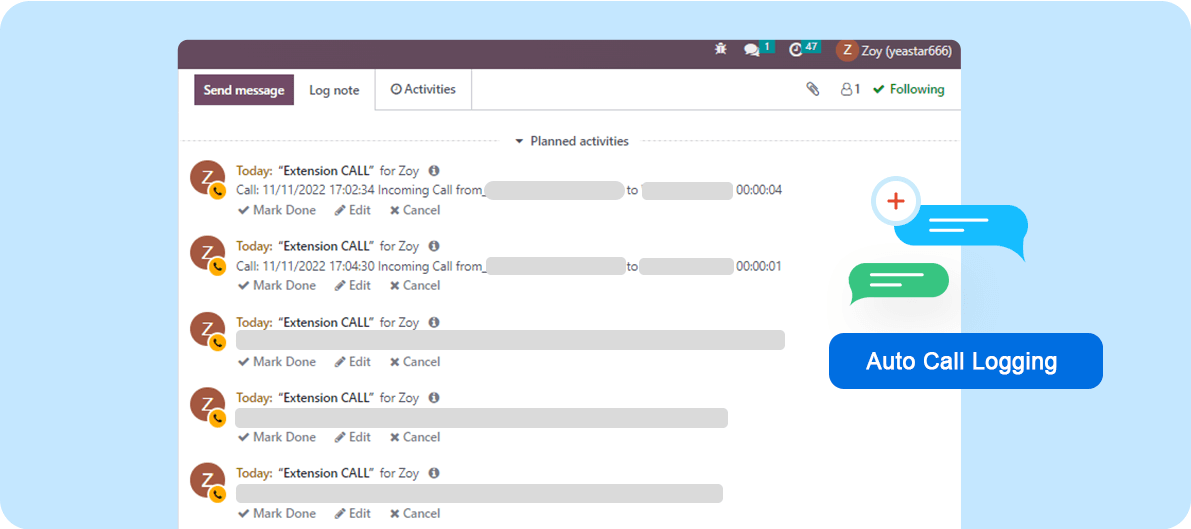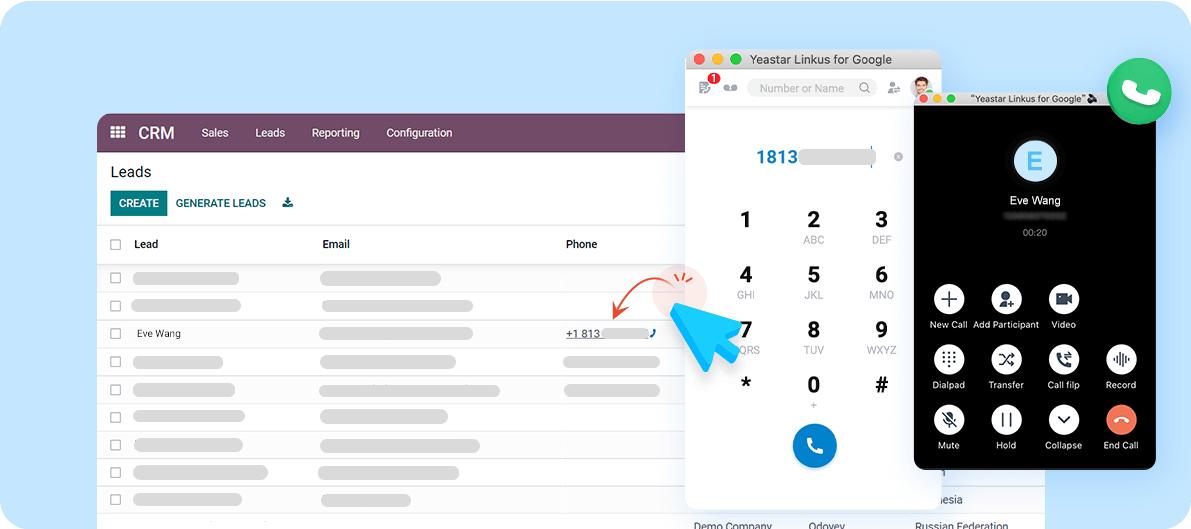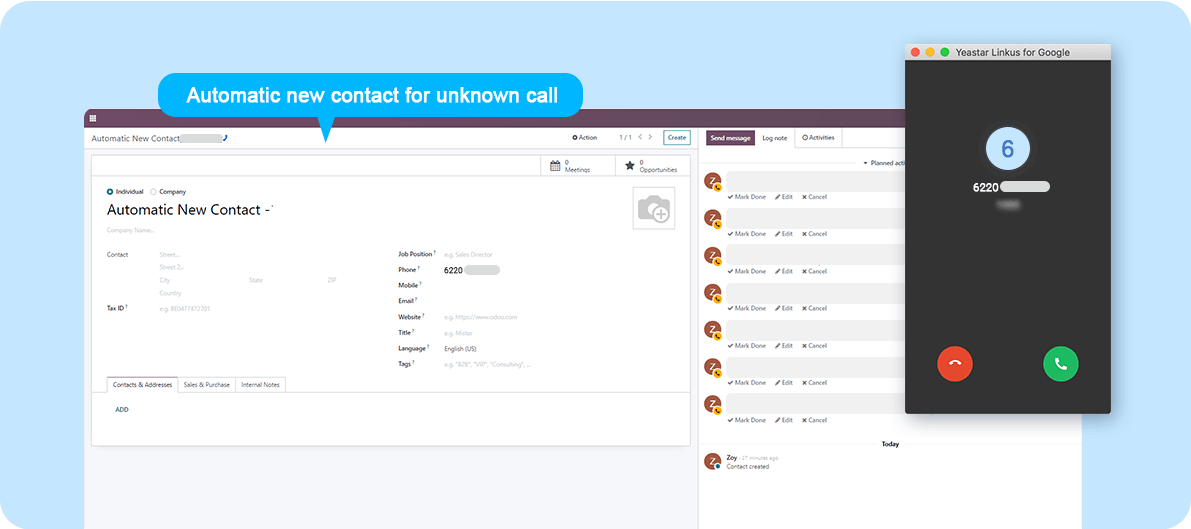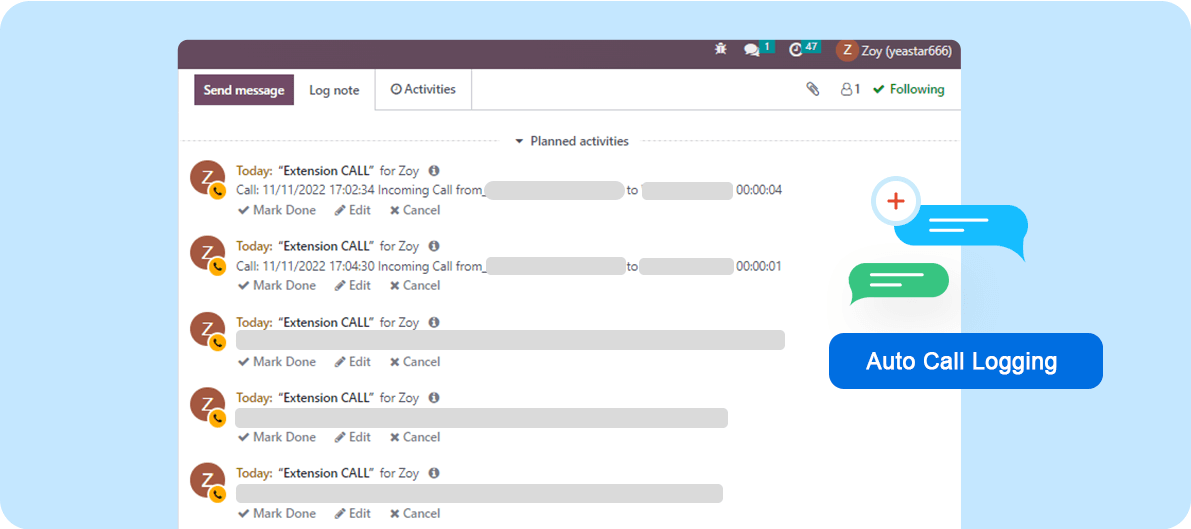 Key Features
Click to call. By using Yeastar Linkus browser extension, place calls from within Odoo or any Chrome browser tab by clicking on any phone number, saving time and improving call efficiency.
Instant Call Screen Pops. When a call comes in, the integration triggers a contact lookup in Odoo, and the corresponding contact (caller) record will be brought up to your browser instantly, getting you prepared before a conversation.
Call Journal. Inbound and outbound calls from/to your contacts are automatically logged to the Odoo as activities. Your sales reps will no longer waste time manually entering their notes and data.
Call Control. Access advanced call handling features like call record, hold, transfer, etc. without ever navigating away from Odoo.
Contact Synchronization. With contact/lead sync from Odoo to PBX phonebook, search and call your contacts from your own mobile/PC using Linkus UC Clients, and always have the caller name shown on your phone display (IP Phone, Linkus UC Clients, etc.) whenever your contacts call you.
Auto-generate Leads/Contacts. Automatically assign calls from/to unknown external numbers (numbers that don't match any customer records in your Odoo CRM) as new leads or contacts, and auto-open that contact record when you receive the call.
Featured In
P-Series Phone System
Easy-first communications for businesses of all sizes.
.
Quick Start Reference
Before you start, you need to have a Yeastar P-Series PBX (Enterprise Plan or higher) and a Odoo Enterprise Edition admin account.
Not having a Yeastar P-Series PBX yet? Apply for a 30-day free trial here.
Login to Odoo Database Manager with your Odoo admin account, find the database where your CRM is installed, and generate an API Key for the integration.
Login to your Yeastar PBX admin portal, go to Integrations > CRM > Odoo to fill in the API Key and other integration authentication info.
Click "Save" to  authenticate the integration, then done!
For a step-by-step guide with screenshots, please refer to the guides below.
Requirements
Yeastar P-Series PBX: Enterprise Plan or higher
Odoo: Enterprise Edition (Version 14.0 or higher)
x
Contact the Developer
Please contact the developer to get the app or for tech support
Developer Websitewww.yeastar.com
Phone Number15362541254
Support Emailtest@yeastar.com
Support Websitewww.yeastar.com