MySMS
Quickly reach your customers using SMS for appointment reminders, alerts, marketing promotions, and many more.
Category:SMSWorks with:TG Series VoIP GSM Gateway
Reach your customers on their mobile devices and easily send updates, notifications, alerts, or promotions. The MySMS is a free app that allows you to send custom SMS messages to customers using any model of Yeastar TG Series VoIP GSM Gateway (V3 hardware) and through your business phone numbers.
Build out and manage your SMS contact list with the ability to import/export contacts/contact groups. Save repetitive work with template SMS messages. And benefit from the scheduled SMS feature.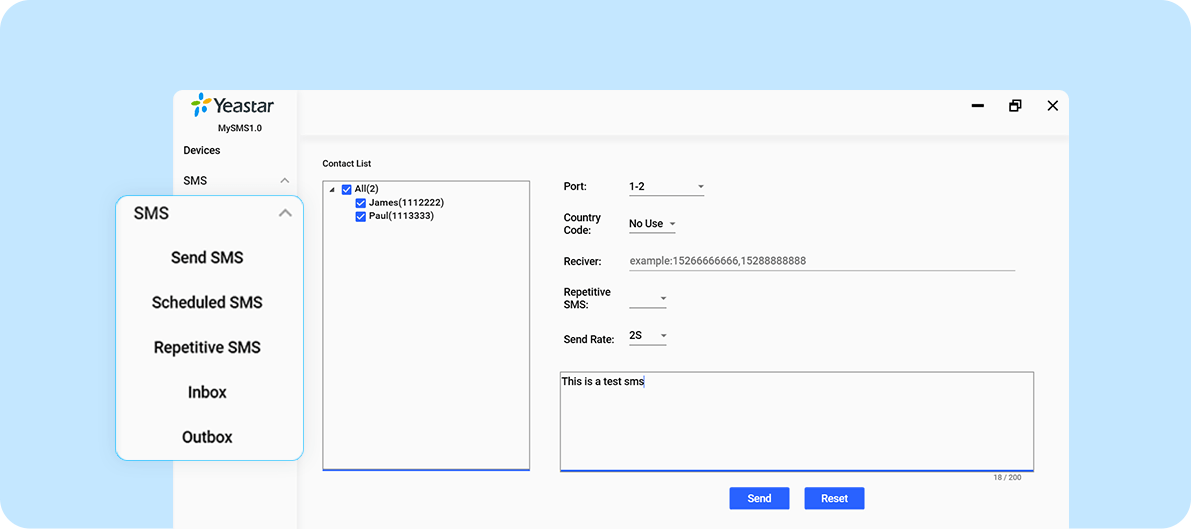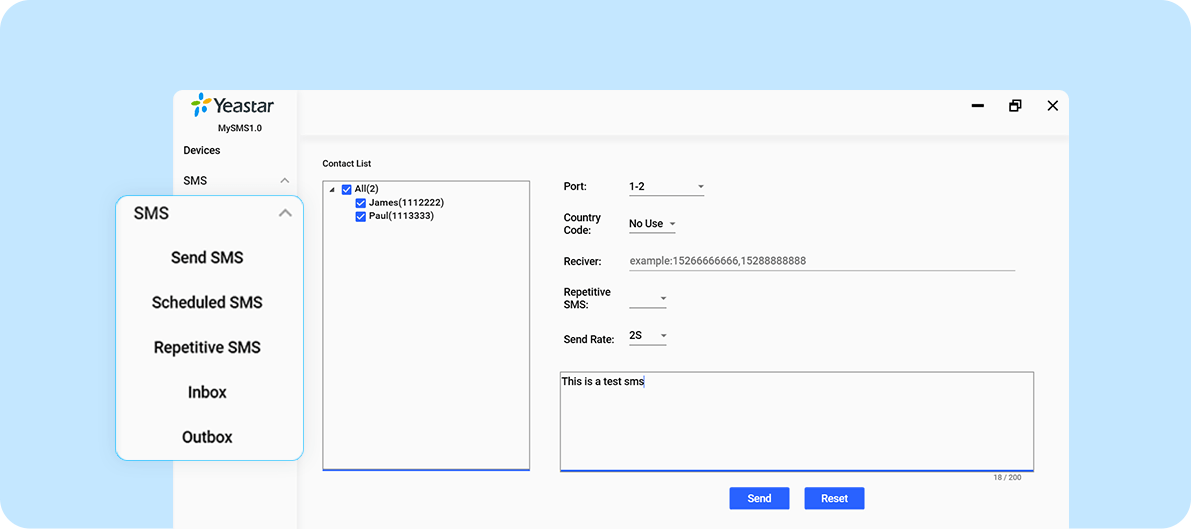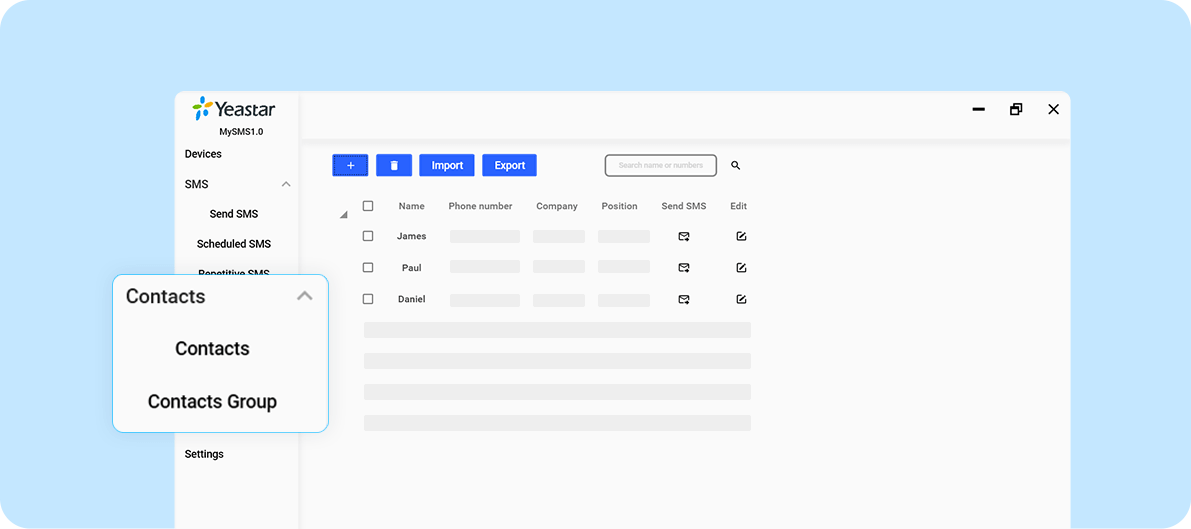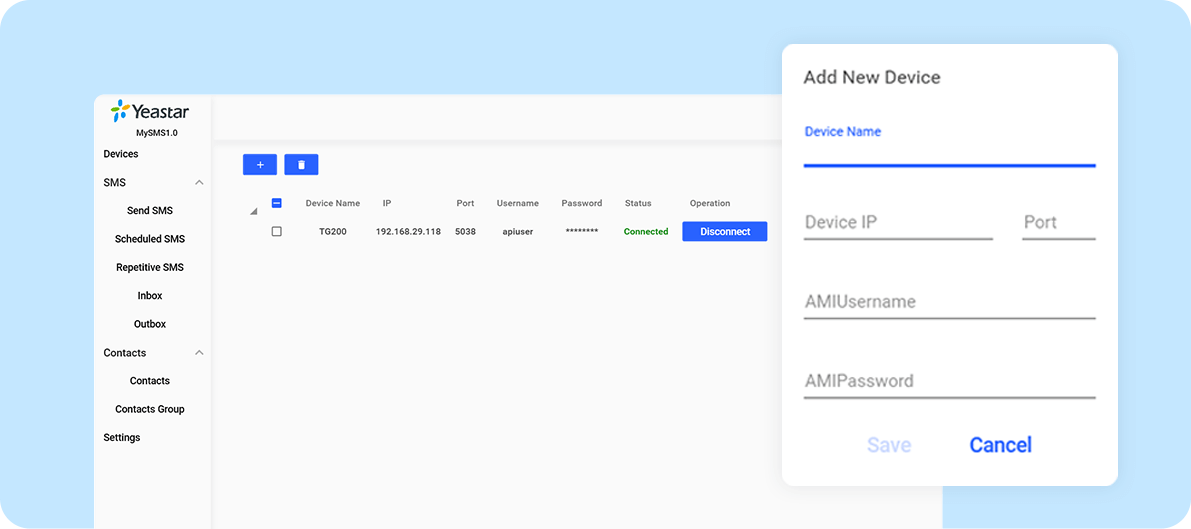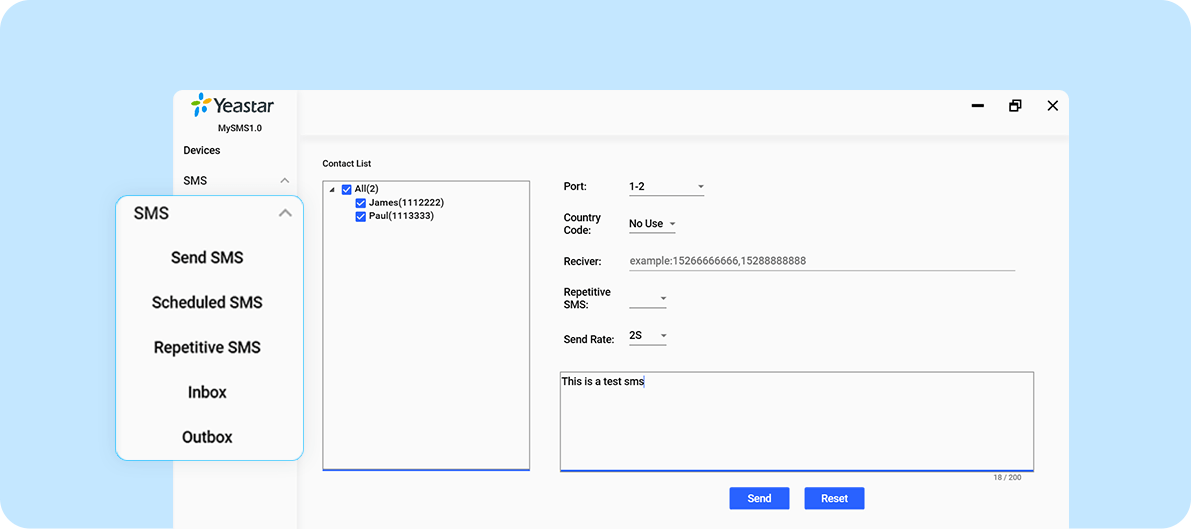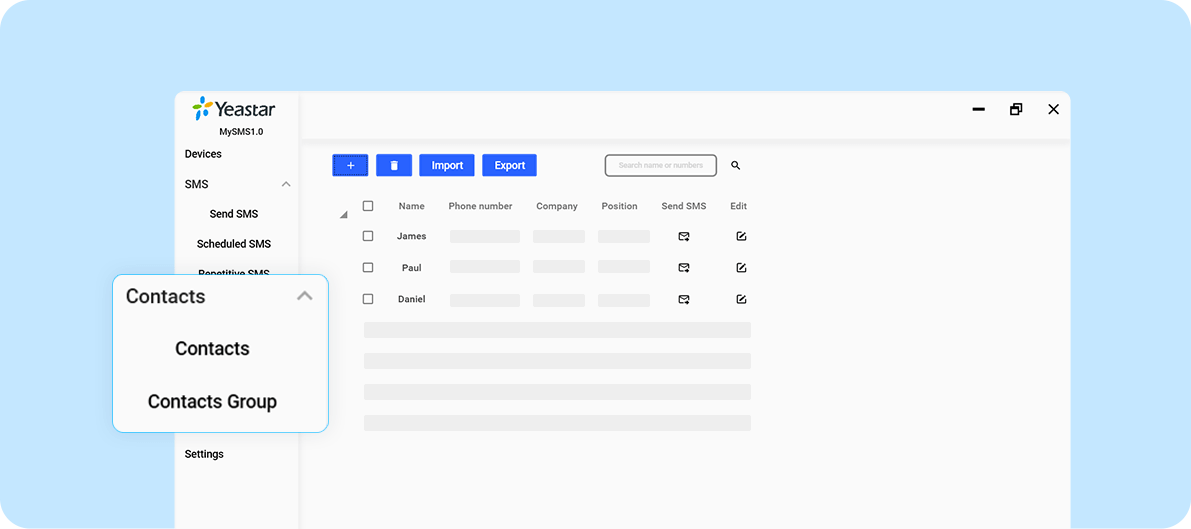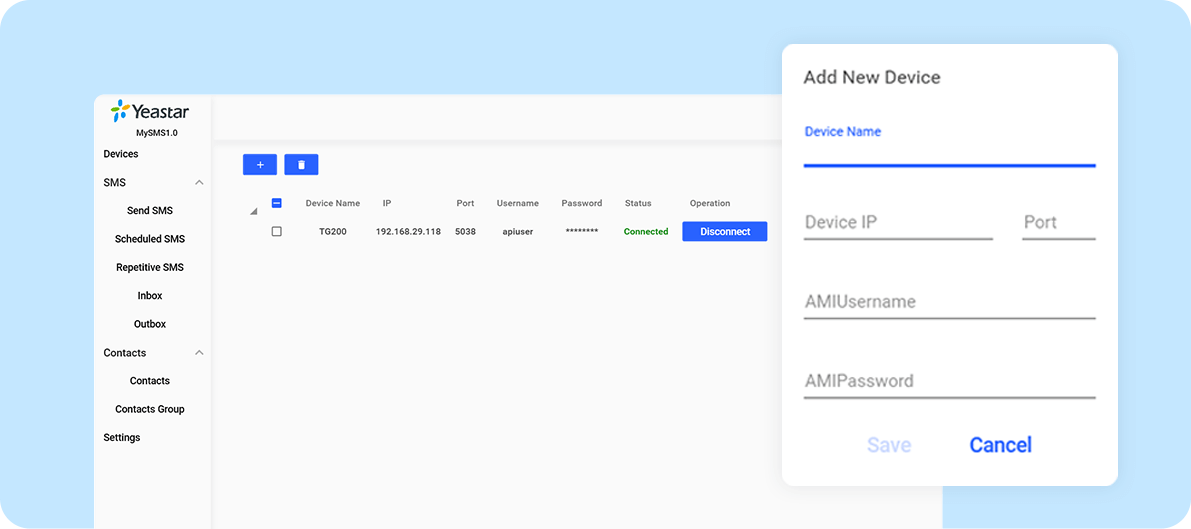 Key Features
Send SMS from a PC with Internet connectivity, without any complex integration.
Send bulk SMS with personalized information and engage interactively.
Schedule SMS to go out at a specific time and date to avoid overloading the system.
Add, import, and manage up to 1000 SMS contacts. Set up contact groups to reach a highly targeted communication
Set Message Sending Rate to control the sending frequency and decrease the likelihood that carriers will block your messages because of sudden spikes in your sending activities.
Easily keep your teams, customers, and partners up to date, whether you're sending one SMS or thousands.
Support connections with multiple Yeastar TG Gateways
No need for installation and specialist skills.
Featured In
P-Series PBX System
PBX plus more. Available as cloud, software, or hardware.
.
Quick Start Reference
Download and run the "YeastarMySMS1.0" EXE file.
Go to "Device" to add a Yeastar TG series Gateway or multiple gateways according to your need. Before you start adding, please make sure to enable the TG gateways' API settings.
Add or import your contacts, edit SMS messages, and start!
For detailed step-by-step instruction, please refer to the user guide.
Supported on
TG Series VoIP GSM Gateway (V3)
Requirements
Run only on Windows
x
Contact the Developer
Please contact the developer to get the app or for tech support
Developer Websitewww.yeastar.com
Phone Number15362541254
Support Emailtest@yeastar.com
Support Websitewww.yeastar.com