Man3000 TMS Integration
Achieve easy, holistic, real-time monitoring under multisite PBX deployment scenarios.
Category:BillingWorks with:P-Series PBX System
Headquartered in Johannesburg, South Africa, Man3000 develops and manufactures its own product, the Man3000 Telephone Management Solutions.
The Man3000 Solutions have been integrated with Yeastar PBX System for many years, and the two complement each other perfectly. Together, Yeastar and Man3000 bring greater convenience to businesses and help them tackle pain points such as overrunning budgets, the constant logging in and out between headquarter and branch PBX, and lack of actionable insights to improve staff productivity, etc.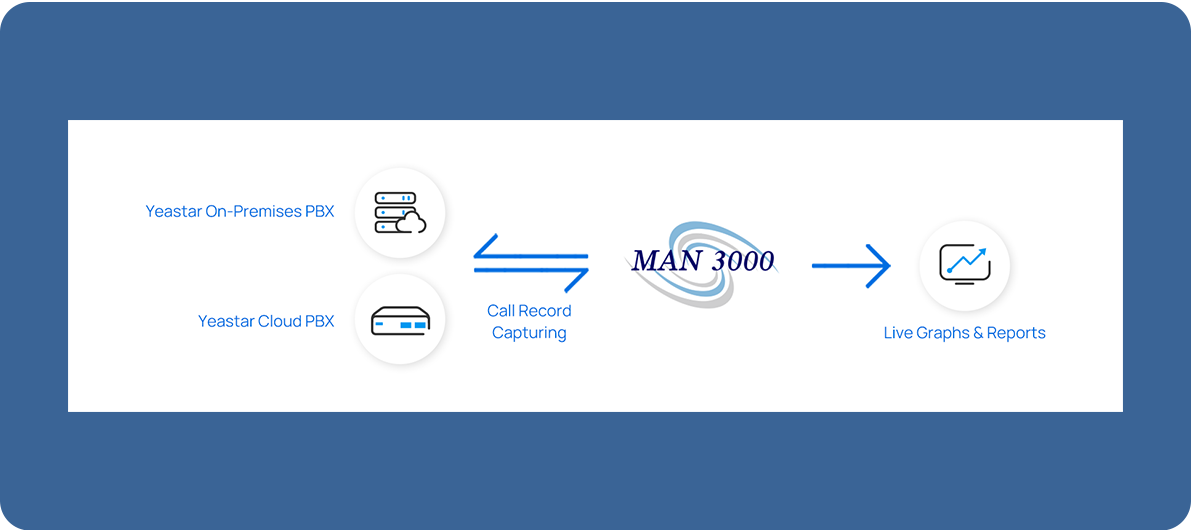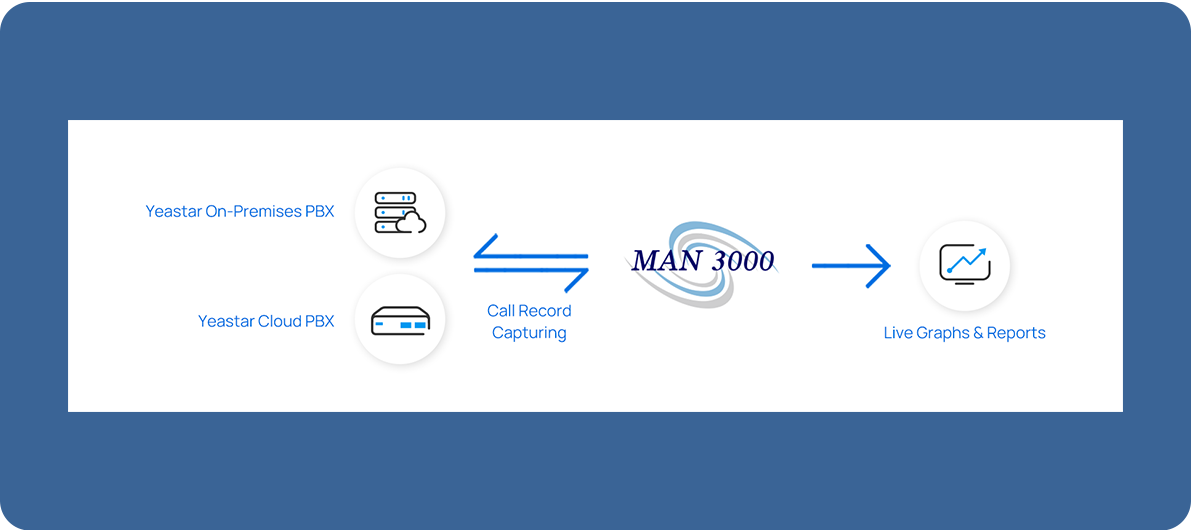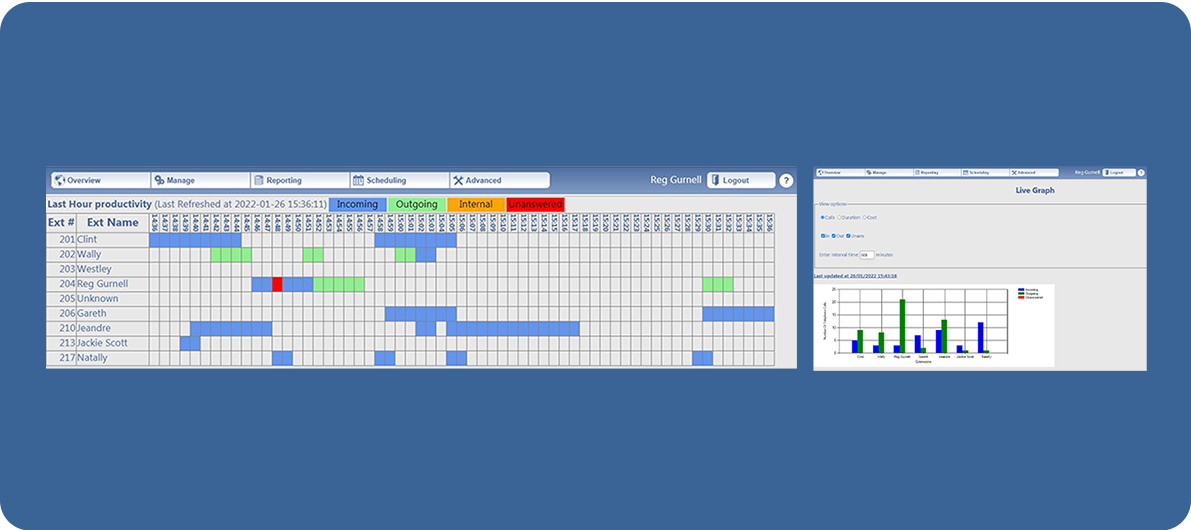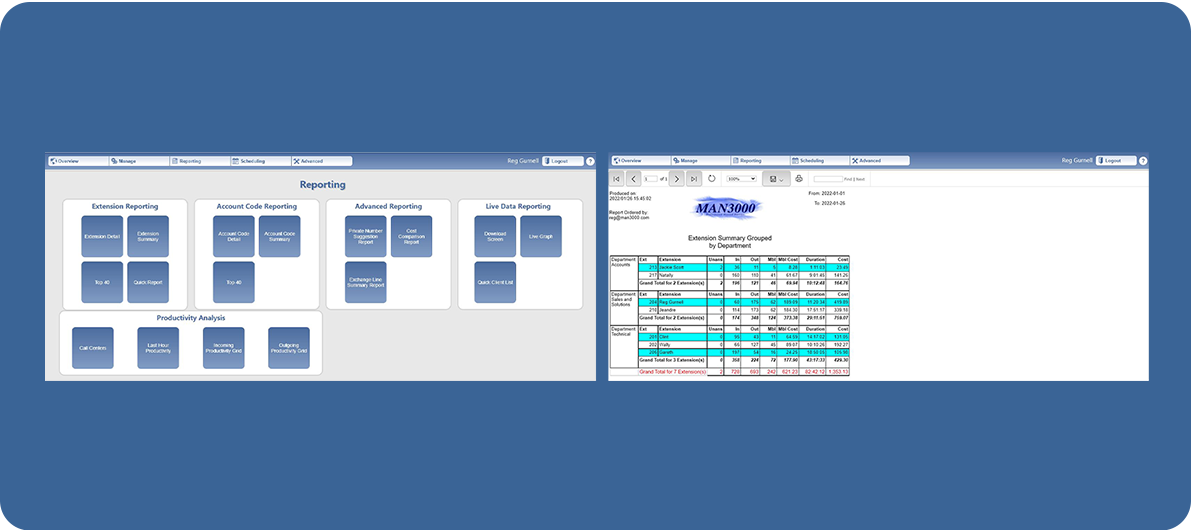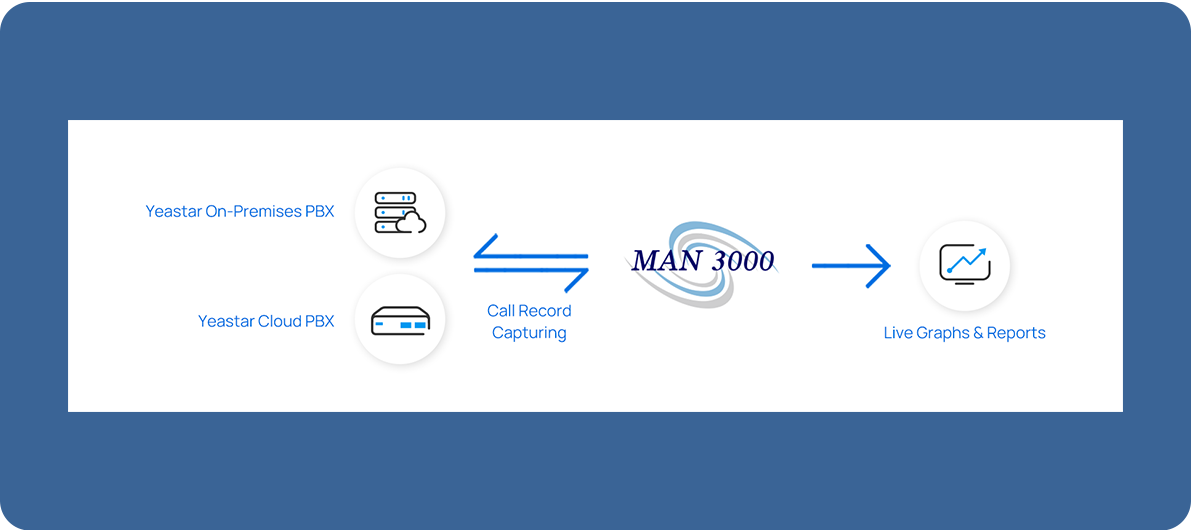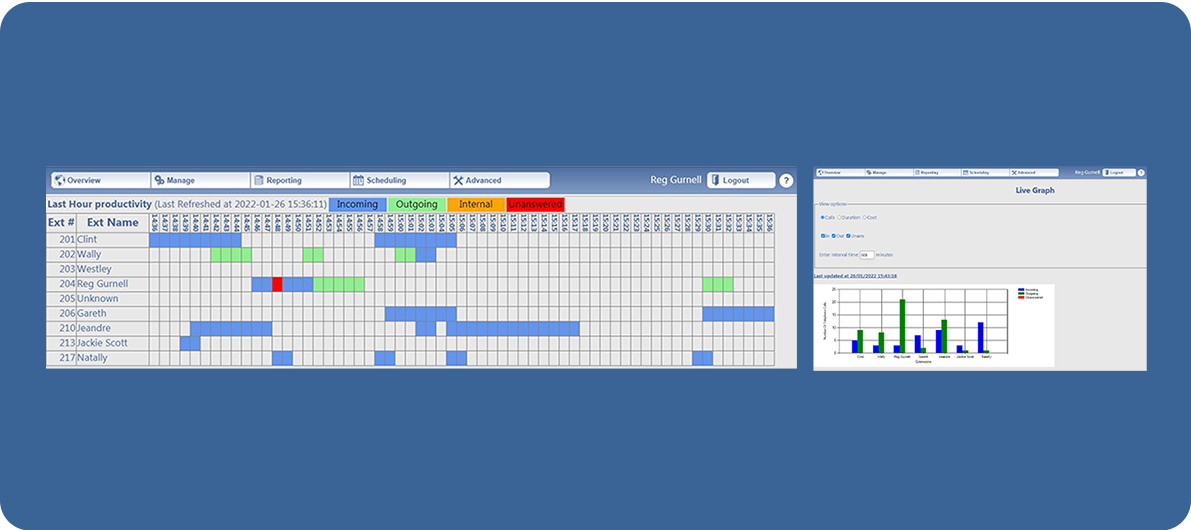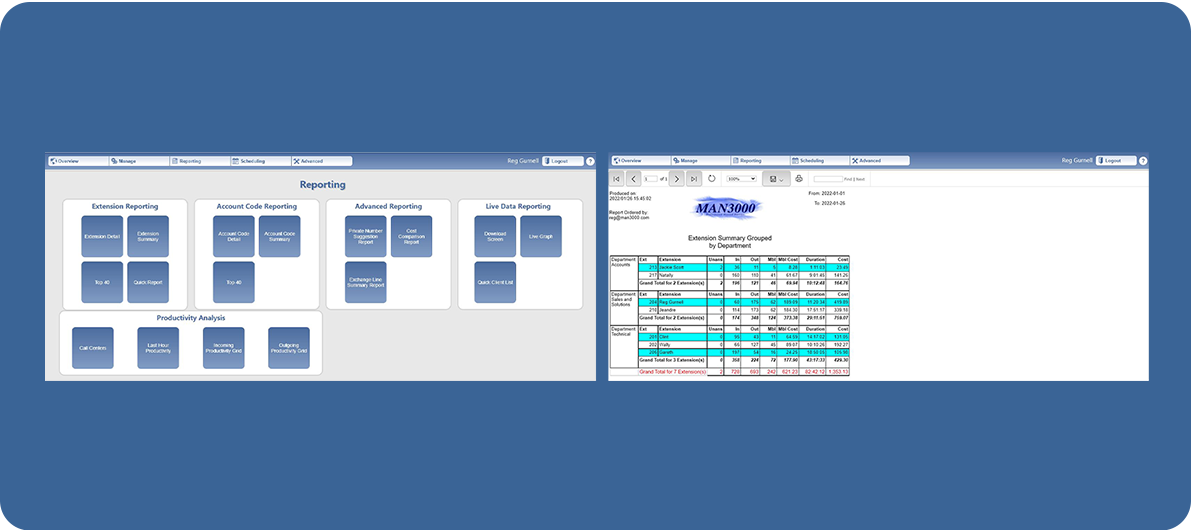 Key Features
Multi-PBX Monitoring
Live monitor devices in the multi-site network on a single platform.
Display CDR (Call Detail Record) in clear, live charts.
Call Budget Control
Plan ahead and assign budgets with the help of custom rate tables based on real ISP fee rates.
Automatic Budget Barring features.
Bundle different ISP rates for cross-comparison to arrive at the optimal choice.
Analysis, Reports & Alerts
Filter and find out the top 40 calls ranked by Pin Code, costs, duration, etc. and have reports sent to email.
Receive alerts via emails when there's an unauthorized call or call duration & budget exceeds limits.
Productivity Analysis features help track live call usage per user.
Featured In
P-Series PBX System
PBX plus more. Available as cloud, software, or hardware.
.
Quick Start Reference
The integration process varies according to the Yeastar PBX model and Man3000 to integrate.
If you don't have a Yeastar PBX yet and want to discuss any potential integration and project outcome, please contact Yeastar for a free consultancy.
If you already have a Yeastar PBX and wish to improve staff productivity by integrating your Man3000 solution, please contact Man3000 for help.
Requirements
Available For All Yeastar P-Series PBX Plans
Man3000 Telephone Management Solutions
x
Contact the Developer
Please contact the developer for the integration or tech support
Websitewww.man3000.com
Phone+27 (0) 11 436 8100
Sales Inquirysales@Man3000.com