char pmslink
char pmslink acts as an intelligent connector to integrate Yeastar P-series PBX system with hundreds of Property Management Systems (PMS), providing the PBX system with hotel features for hospitality sector.
Category:Hotel PMSWorks with:P-Series PBX System
char pmslink runs as service on the Windows PC where the application is installed. As a PMS middleware, it enables the connection between the 3rd party PMS system and the Yeastar P-Series PBX system, providing hospitality features.
More than 150 PMS are already integrated with char pmslink, and new PMS systems are added regularly. For supported PMS system, please check here.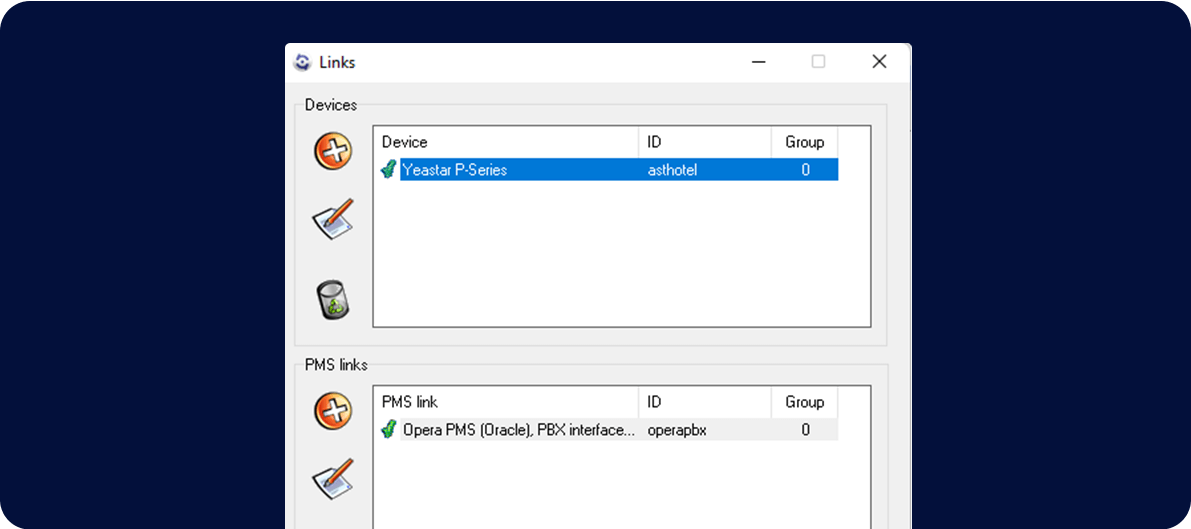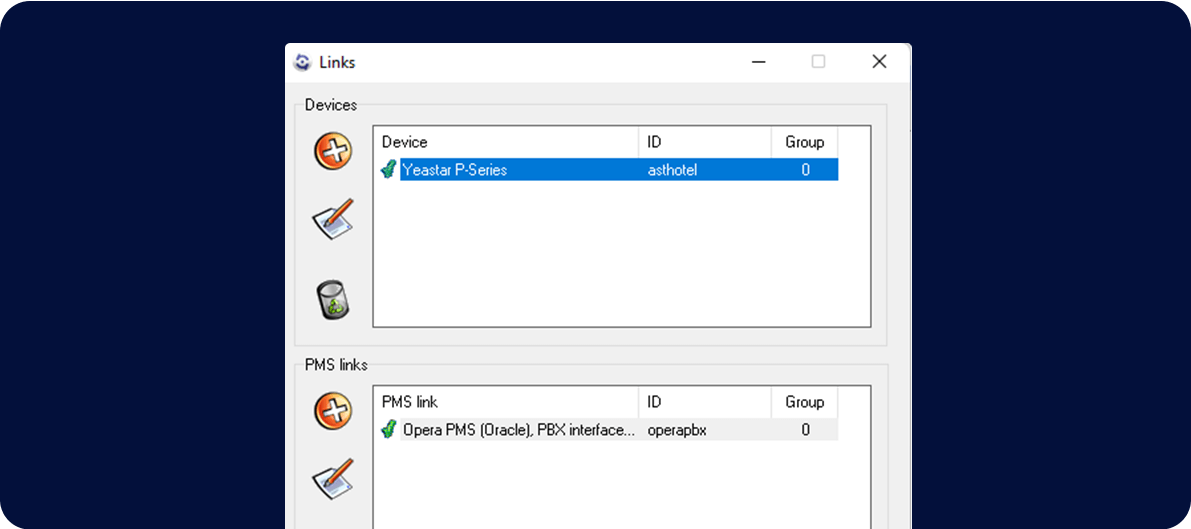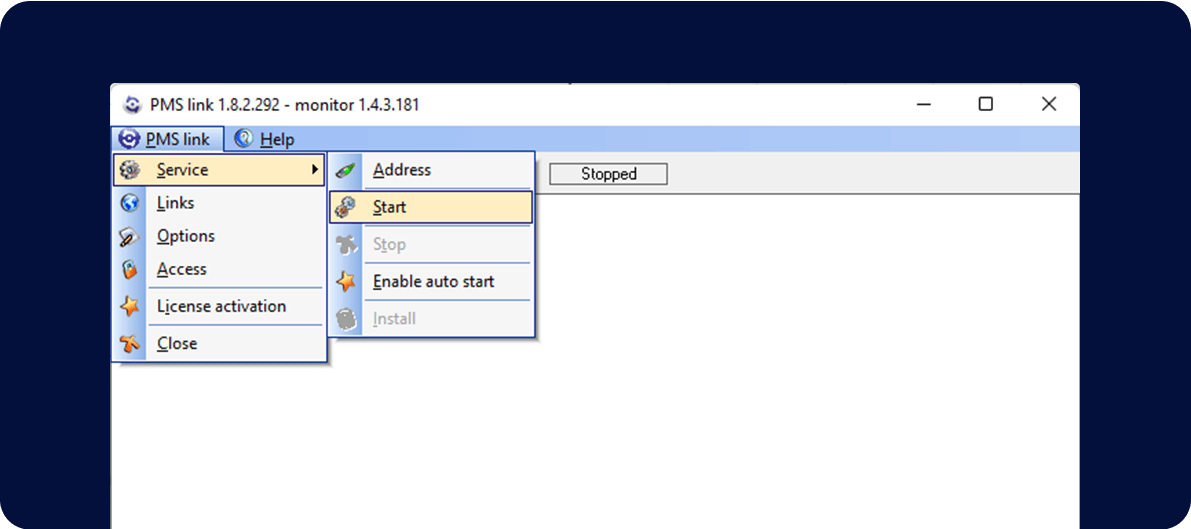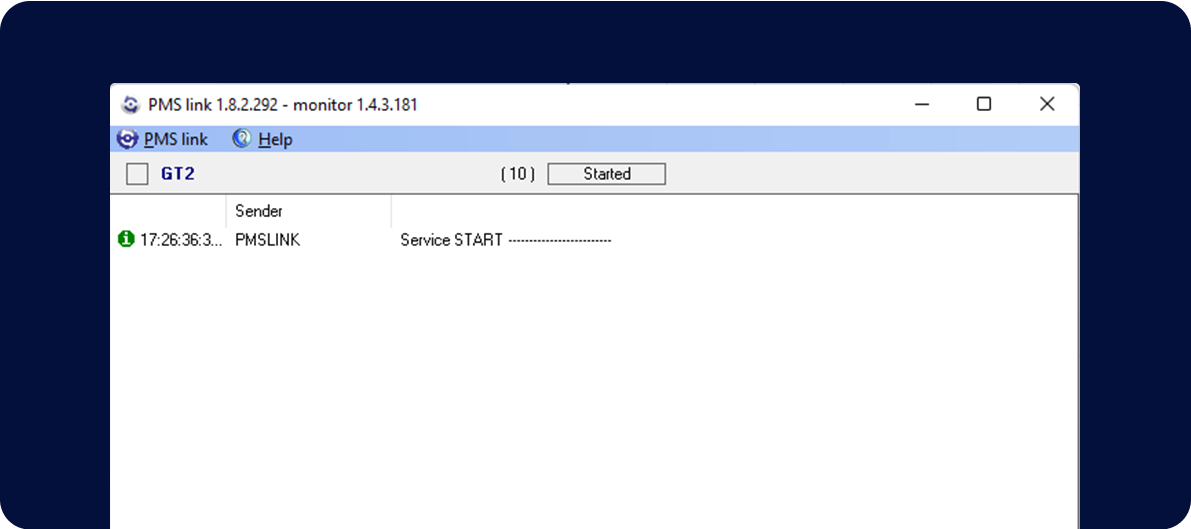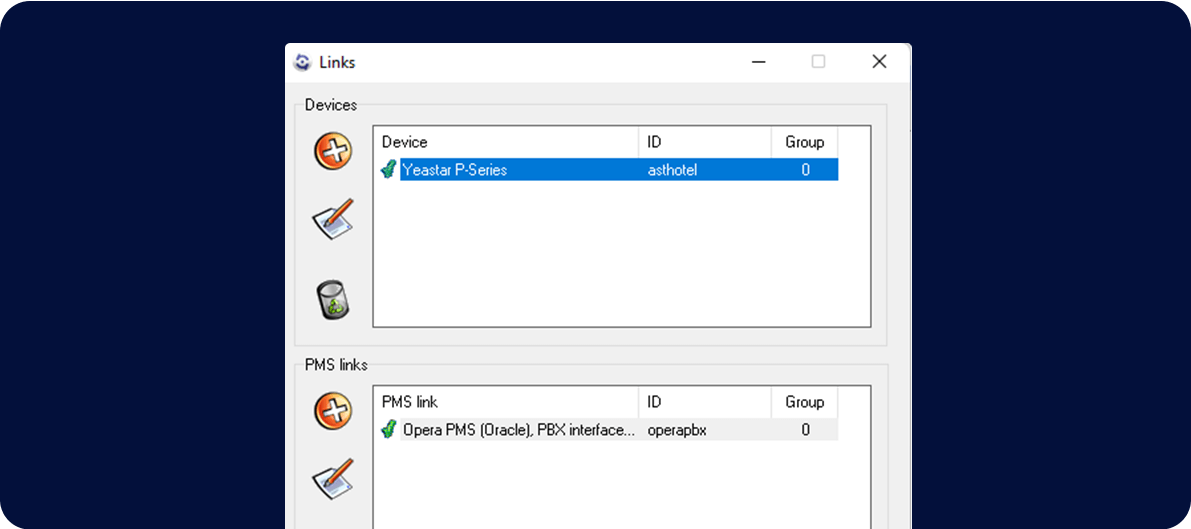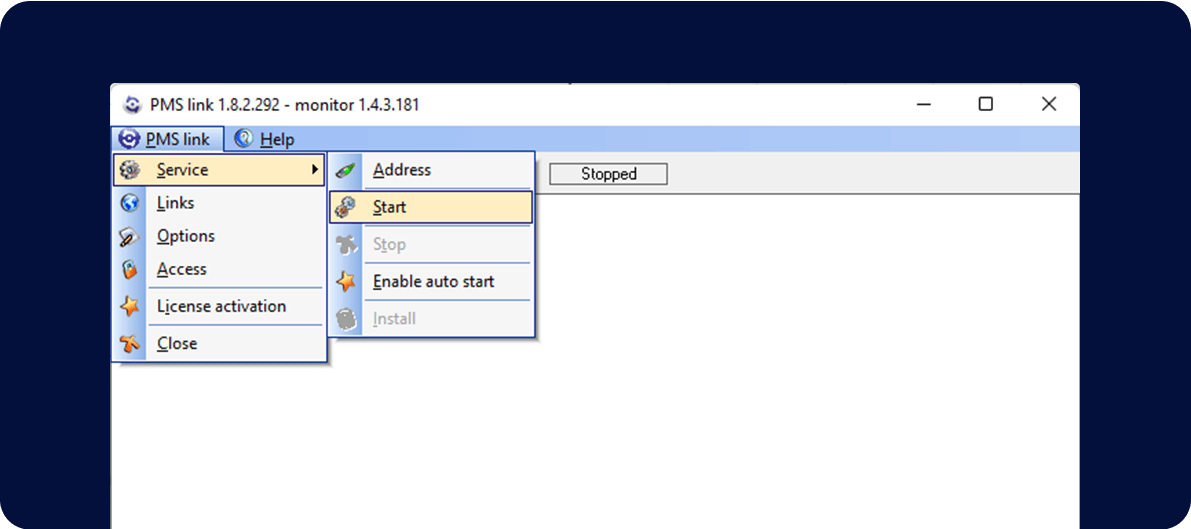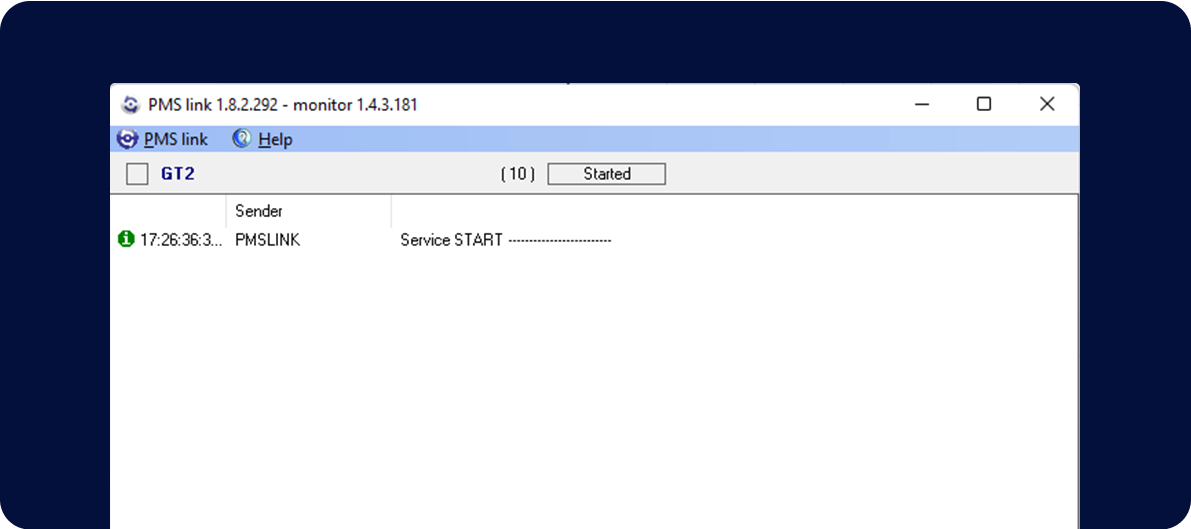 Key Features
char pmslink allows the connection of Yeastar P-Series with hundreds of PMS systems, allowing:
Call Accounting. Outgoing calls made by guests will be processed by pmslink to assign the cost of the call (based on the destination and duration of the call) and send this information to the PMS system.
Housekeeping. Allows the PMS system to be notified of the status of a room (clean/dirty / …) by the maids dialing a code from the room telephone. Emulated through IVR points (virtual operator).
COS (Class Of Service). Allow to change the Class Of Service of an extension to allow or disallow calls. It is a property of the outgoing route where the extensions that have access to make external calls are indicated.
Guest Check-In. Assignment of name, surname and additional data (mail, mobile number, title) to the extension when the check-in is done in the PMS system. This allows the guest's name to be displayed in case of calls made from the room to the hotel reception.
Room Data Update. Allow to update first name, last name and additional data (mail, phone, title…) when this information is updated from the PMS system.
Guest Check-Out. At checkout, the data of the previous guest is deleted and COS is assigned to not allow outgoing calls in rooms without guests.
Reminders. Allow wake-up calls to be made when these are programmed in the PMS system. (This feature requires an additional module).
Do Not Disturb. Allow the Do Not Disturb (DND) function to be assigned to the extension in case this order is received from the PMS system.
Featured In
P-Series PBX System
PBX plus more. Available as cloud, software, or hardware.
.
Quick Start Reference
The integration is achieved through API and requires technial support from the developer.  The integration currently only Yeastar P-Series Appliance and Software Edition. The support for P-Series Cloud Edition will come soon.
If you don't have a Yeastar P-Series PBX System and want to discuss any potential integration and project outcome, please contact Yeastar for a free consultancy.
If you already have a Yeastar P-Series PBX and wish to integrate char pmslink for PMS system integration, please contact char for help.
Developed by:char desarrollo de sistemas s.l.
Requirements
Yeastar P-Series PBX Appliance or Software Edition
Yeastar P-Series PBX Enterprise Plan or above
char pmslink cloud or pmslink on-premise license
x
Contact the Developer
Please contact the developer for the integration or tech support
Websitecharpmslink.com
Phone34937418720
Emailsales@char.es