Bitrix24
Connect your phone system with Bitrix24 to extend the capabilities of calling. Unite your data with conversation and build better customer relationships.
Category:CRMWorks with:P-Series PBX System
Know exactly who is calling and have the customer record open before picking up the phone. Yeastar P-Series PBX System provides seamless integration with Bitrix24 to help you align customer data with customer calls and streamline workflow for better productivity.
Get the ability to connect with your customers anywhere via any device at ease, and keep track of every customer interaction with all crucial data in one place.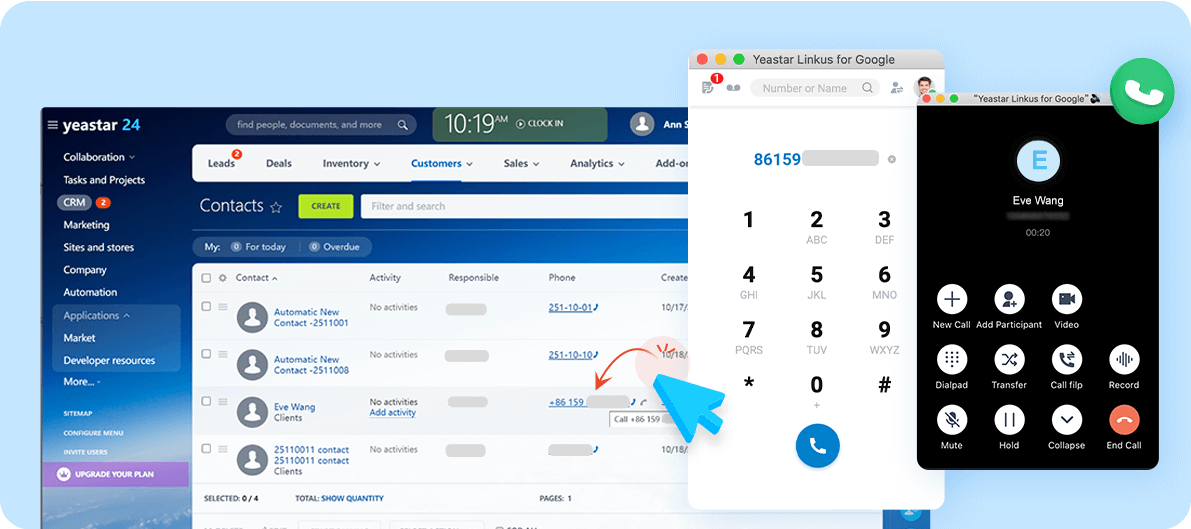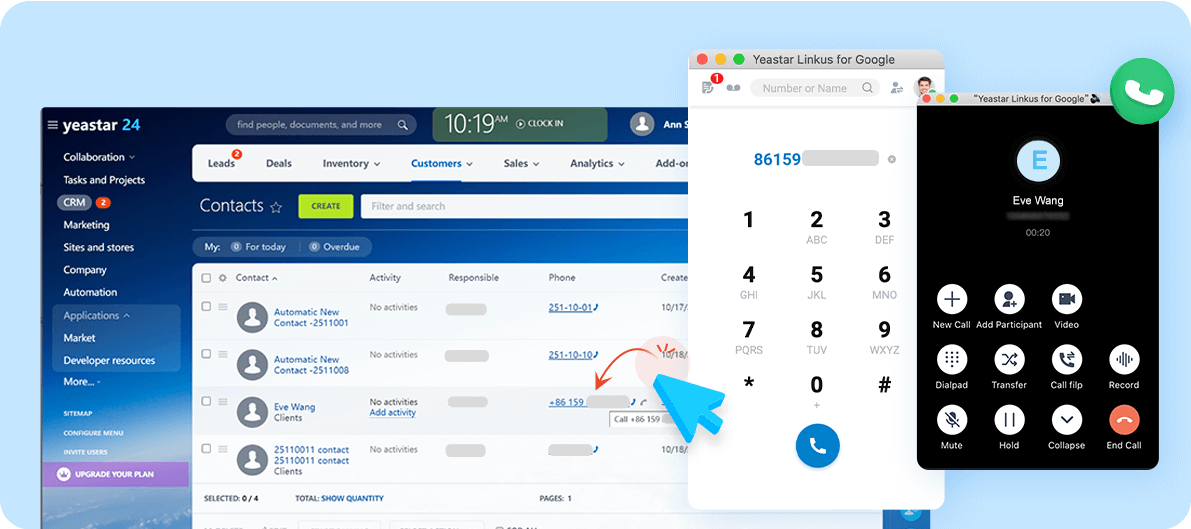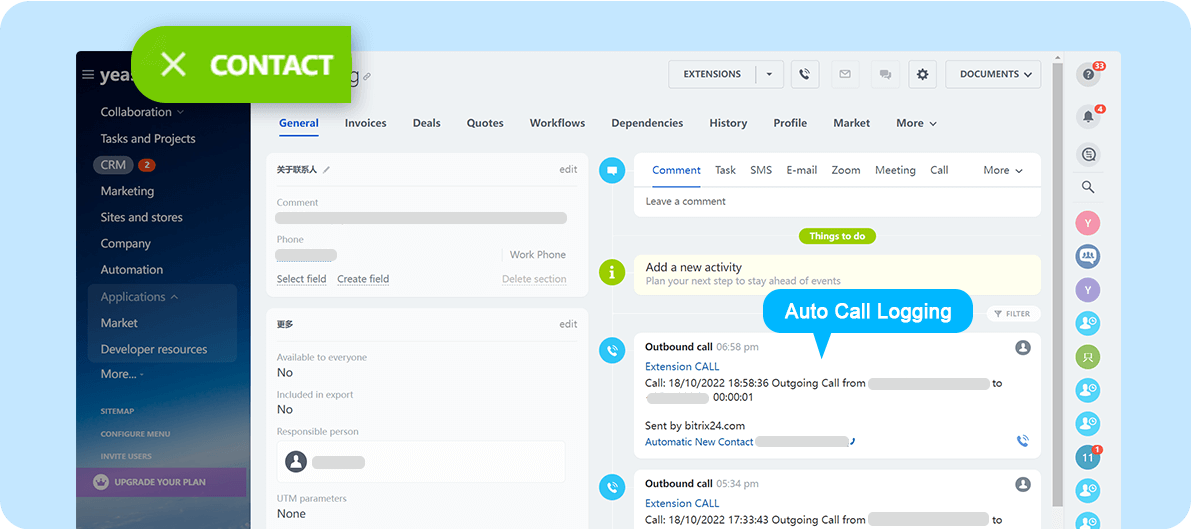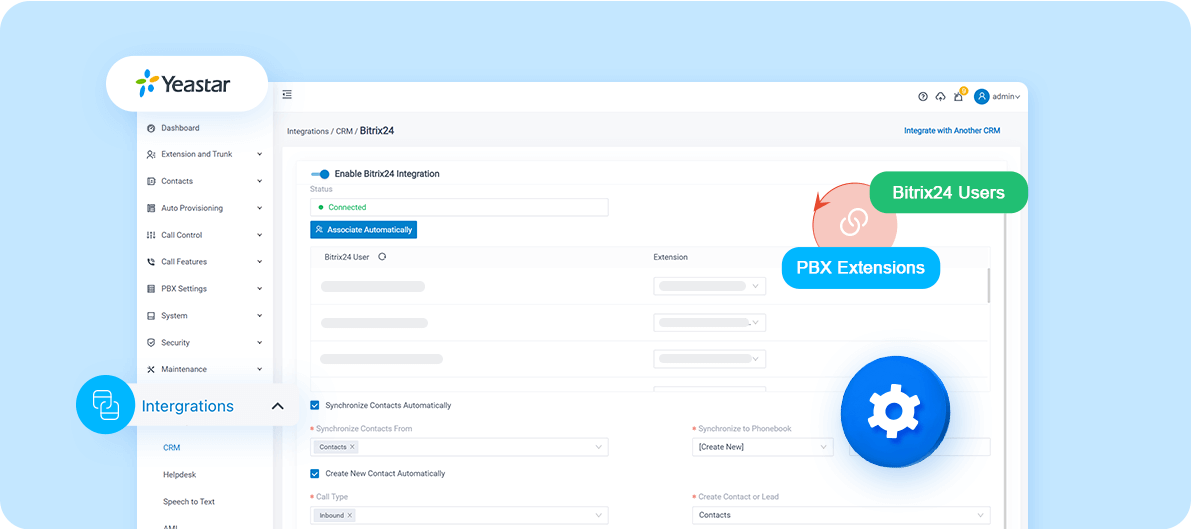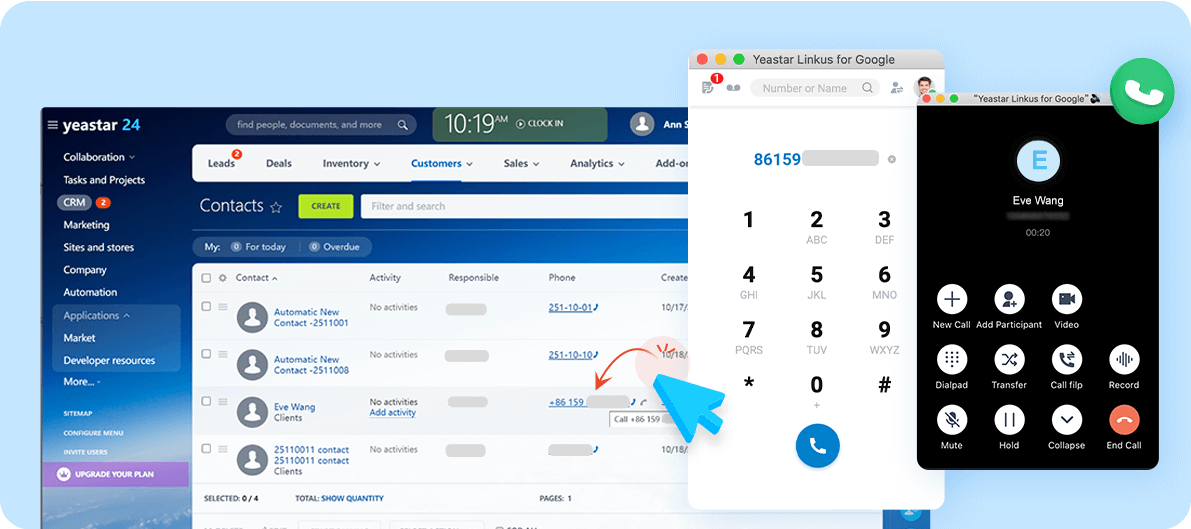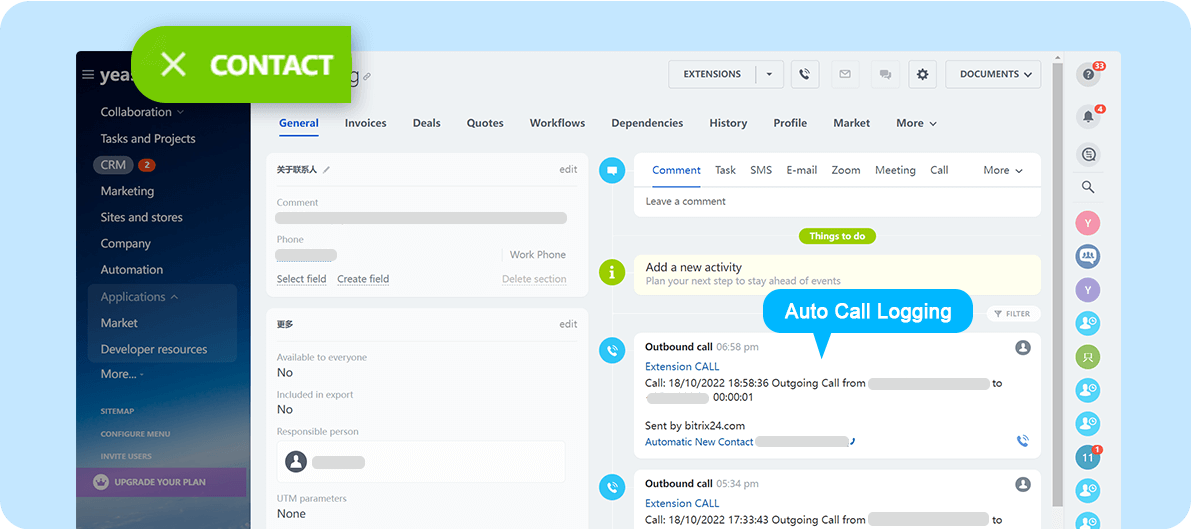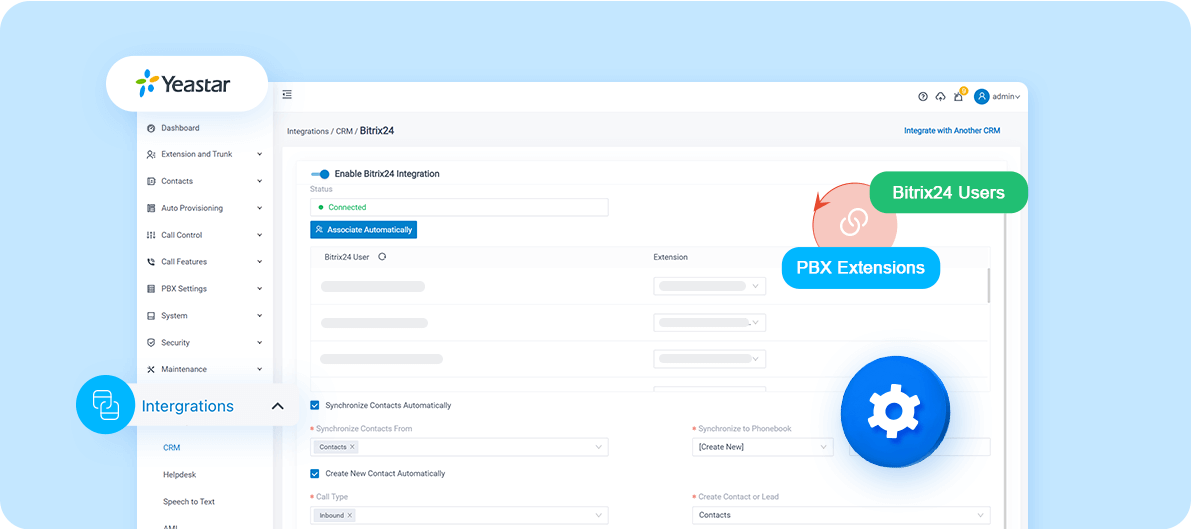 Key Features
Single-click Dialing. Make calls to clients in one click. By using Yeastar Linkus browser extension, all phone numbers on your Bitrix24 web pages are clickable for calling.
More Efficient Call Handling. Fetch all call control features (like call record, hold, transfer, etc.) in a matter of seconds without leaving the Bitrix24 interface.
Incoming Call Screen Pops. Get a detailed view of your caller without a manual search. When you are using Yeastar Linkus browser extension or Linkus Web Client, the caller's record stored in Bitrix24 will be automatically brought up to your screen when you receive the call.
Contact Synchronization. Calls from external numbers trigger a Bitrix24 contact lookup to add to the PBX phonebook. This way, the contact name is automatically shown on your phone display when dealing with a call. Plus, get the convenience to search and call your contacts from your own mobile/PC using Linkus UC Clients, no matter where you are.
Automatic Call Logging. Calls are automatically logged to the Bitrix24 customer record, making it easier for you to keep track of every conversation.
Auto Contacts Creation. Optional settings to auto-create a new Bitrix24 contact/lead for an unknown inbound or outbound call.
Featured In
P-Series PBX System
PBX plus more. Available as cloud, software, or hardware.
.
Quick Start Reference
The integration is achieved via ia Bitrix24 REST API (webhook). Before you start, you need to have a Yeastar P-Series PBX (Enterprise Plan or higher) and a Bitrix24 account.
Not having a Yeastar P-Series PBX yet? Apply for a 30-day free trial here.
Login to your Bitrix24 main administrator account, go to Applications > Developer Resources to create an Inbound Webhook for the integration.
Login to your Yeastar PBX admin portal, go to Integrations > CRM > Bitrix24 to fill in the Inbound Webhook URL and your Bitrix24 domain name.
Click "Save" to  authenticate the integration, then done!
For a step-by-step guide with screenshots, please refer to the video or the guides below.
Requirements
Yeastar P-Series PBX: Enterprise Plan or higher
Bitrix24 Cloud Edition: Basic or higher
x
Contact the Developer
Please contact the developer to get the app or for tech support
Developer Websitewww.yeastar.com
Phone Number15362541254
Support Emailtest@yeastar.com
Support Websitewww.yeastar.com