Yeastar Certified Cloud Associate
This course is designed for those who are new to hosting Yeastar Cloud PBX, and who will perform basic technical service for Yeastar Products for end-users or need the knowledge of their use and functionality. In this course, you will learn how to configure, manage and maintain Yeastar Cloud PBX (Instance) at a basic level.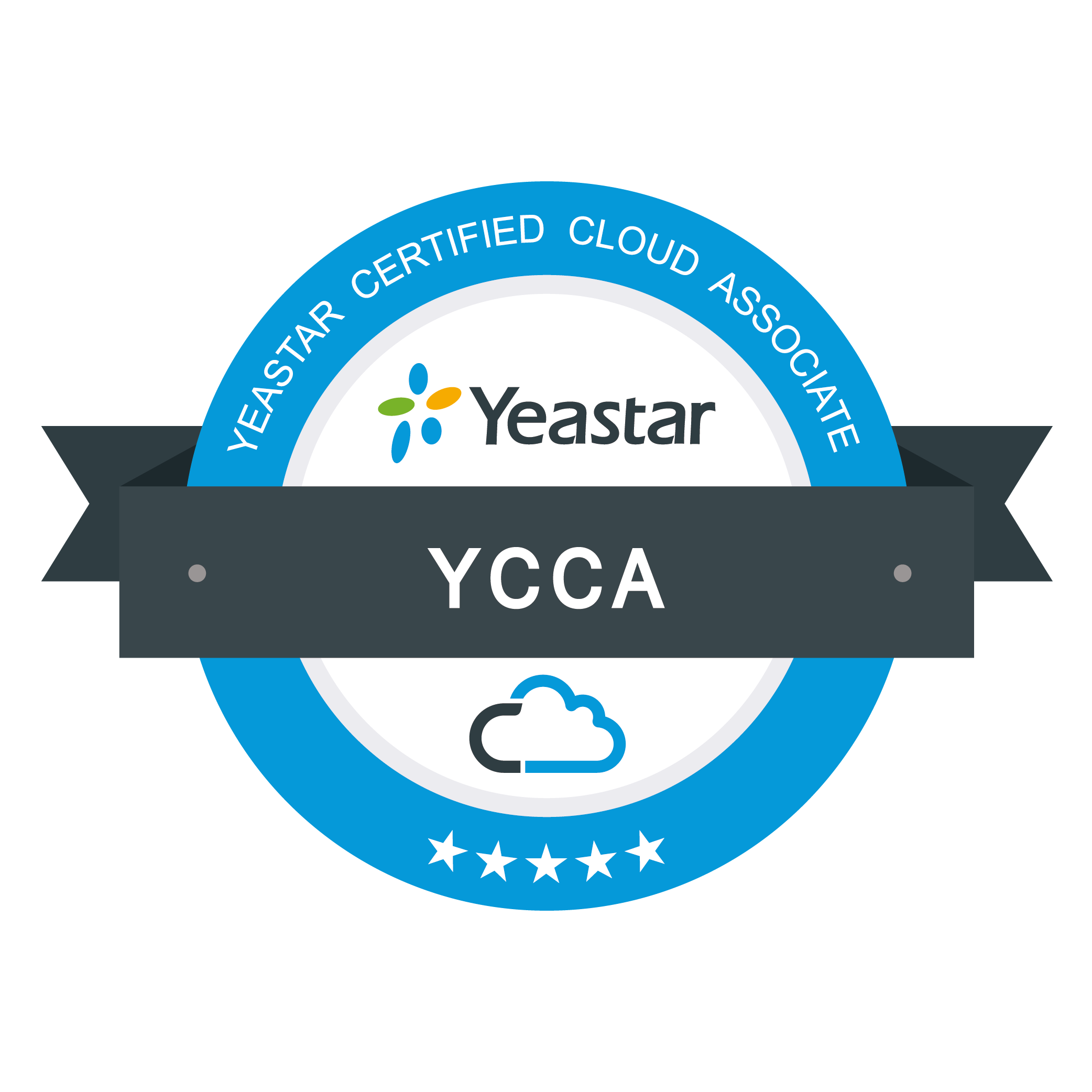 Part 1 Yeastar Cloud PBX Intro
Part 2 Basic Configuration
Part 3 Call Control Settings
Part 4 Basic Management
Part 1 Yeastar Cloud PBX Introduction
Introduction of Yeastar Cloud PBX Component
Yeastar Management Plane (YMP) Setup
Create Instances
Manage Instances
Instance Activation
Part 2 Basic Configuration on Instance
Password and Account
Update System Prompt
Date and Time
Set Extensions
Auto-Provisioning
Activate Linkus for Extension Users
Welcome Email
Chat Function
Linkus Client Demo Display
Part 3 Call Control Settings
Trunk Connection
Outbound Call
Dial Pattern
Time Condition
Inbound Call
DID
Auto-Clip
Sip-Trunking
Integration with Yeastar TA/TE/TG Gateways
Part 4 Basic Management on Instance
IVR
Ring Group
Call Parking
Paging Group
Monitor Mode
Speed Dial
Call Back
Send and Receive FAX
Voice Prompts
User Permission
Basic Maintenance
Get Trained with Diverse Training Platforms
Yeastar training services are organized in flexible formats. You could choose highly-interactive instructor-led online webinar or self-paced online video training (coming soon) at your preference.